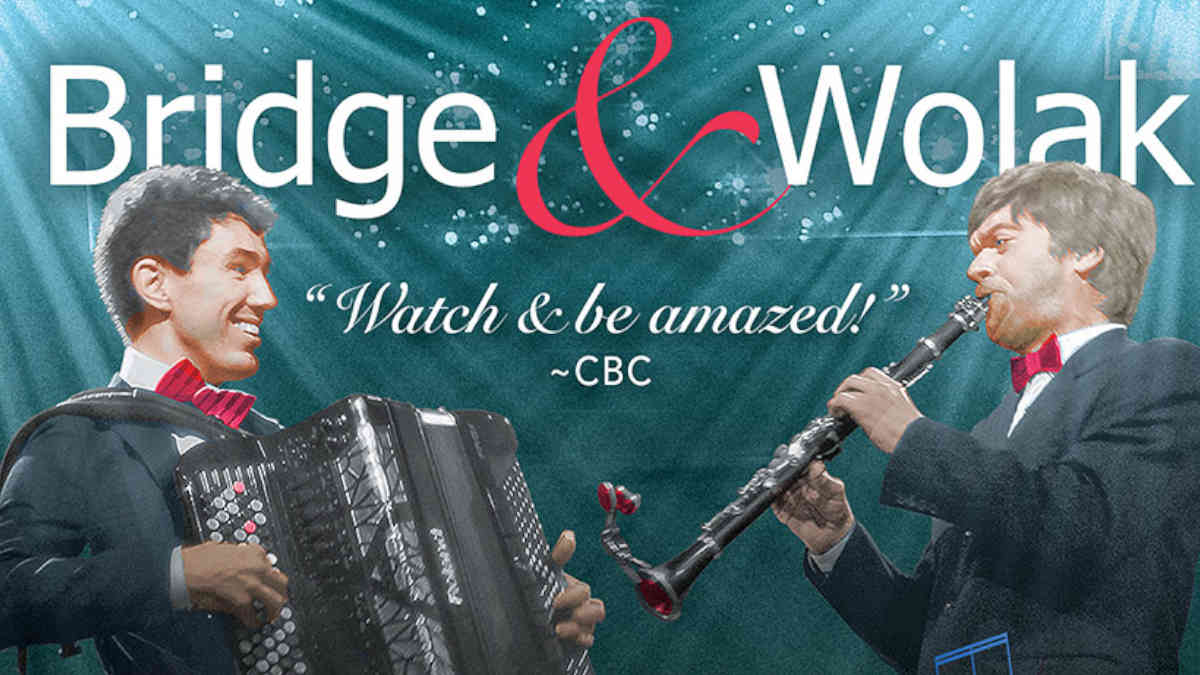 NOTIFICATION – EVENT IS CANCELLED
we wanted to let everyone know that the BRIDGE + WOLAK show scheduled for Friday, January 21 has been CANCELLED. Sadly, one of this music duo has tested positive for COVID-19. They will not be out of quarantine by this Friday and are not able to cross the Canadian border. While we may find a date to reschedule them in the future, we do not currently have a new date for this show.
The Whitefish Theatre Company is inviting you to be amazed on Friday, January 21, 2022. Bridge & Wolak are coming together as a dynamic duo. Michael Bridge plays accordion and piano and Kornel Wolak plays clarinet and the piano. Together, they have become an internationally acclaimed music and comedy duo, integrating traditional acoustic instruments with 21st century digital technology and performing their own uniquely re‐imagined repertoire of classical, world and jazz fusion. They have been described as "the best of new, young 'classical' musicians… bringing their own style of intellect, expertise, and talent to a new 21st century audience."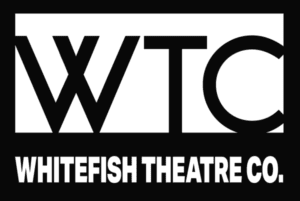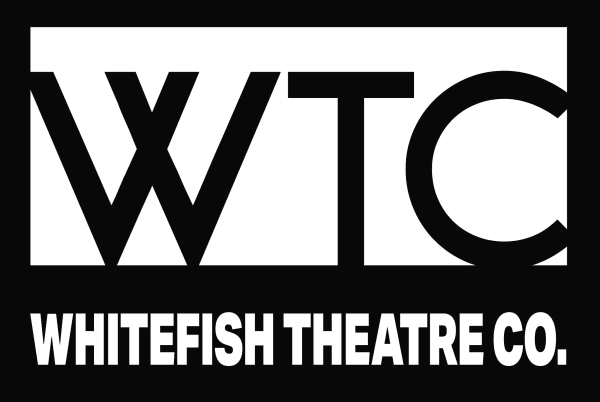 Bridge & Wolak are going to be incredible. They are superb musicians who are extremely gifted, funny, and know how to put on a great show. With a clarinet, accordion and piano, they will flip what you know about classical music and bring a fantastic night of music to our stage. ~ Whitefish Theatre Co.
Double Double Duo – Bridge & Wolak Details
SHOW SPONSORS:
Rebecca and Ched Lyman
OUTREACH SPONSOR:
Lonnie Porro
TICKETS: Adults $30, Students $20 / ALL SEATS RESERVED
Jan 21, 2022 @ 7:30 PM
Are you in the Buzz?
406.Buzz is your best resource for the latest events happening around the Montana Flathead Valley area. From Kalispell and Whitefish to Eureka and Columbia Falls, we've got the hottest events, best outdoor activities, restaurant lists, and so much more. From farmers' markets and breweries to festivals, music events and family fun entertainment, we know all the buzz happening around town.
Whether you are a local or a visitor, we have all the insider information on the best places to check out every day of the week. Check out our Events Calendar – HERE – and get in the buzz!