3rd Annual Grape Stomp
September 22, 2021 @ 4:00 pm

-

7:00 pm

$10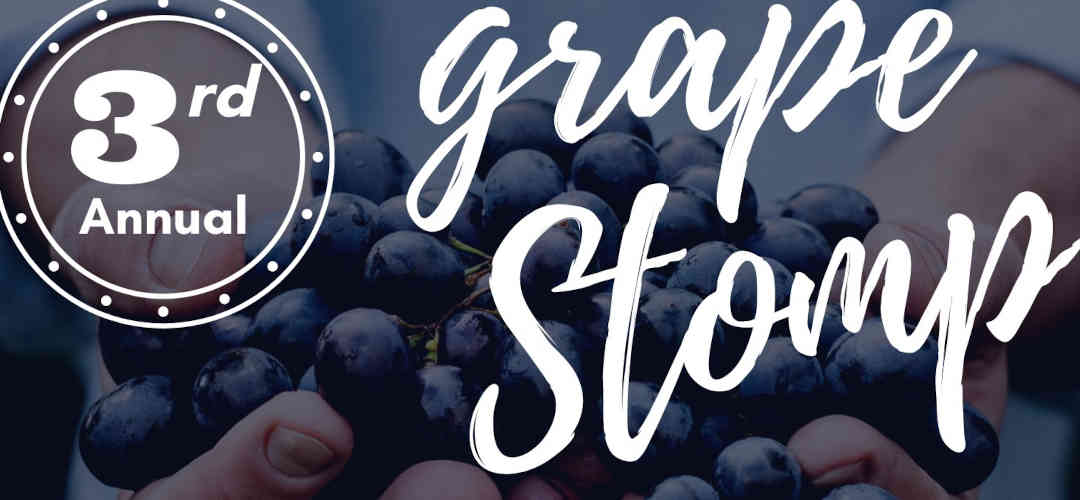 Channel your inner "I Love Lucy" and get ready for some purple feet! The 3rd Annual Grape Stomp is coming at 'cha.
Yes, you read that right! This September you will have the chance to put your feet in a vat of real grapes. This traditional method of crushing grapes for fermentation is definitely a lot more fun than the machine-driven version!
The Stomping vats are available for both adults and kids, as all ages are welcome to attend. Furry family members may also witness the action.
Adult Tickets are $10/person, and the proceeds will be evenly split between our musicians and a local charity. Children 12 and under are FREE.
This year's chosen charity will be the Boys & Girls Club of Glacier County. The men and women of this organization worked tirelessly to help the children of the community throughout the Pandemic, and now they are able to return their services to the Evergreen school system. What a wonderful way to start the 2021 school year! Let's help them by showing our love and support.
FOOD: We will have the BBQ rolling all day, offering a selection of your favorite foods, hot off the grill. The cost will be $10 per plate, and will include entrees, side dishes, and dessert.
MUSIC: The live music lineup is still To Be Determined, and will be announced soon!
PRIZES: We will be offering raffle tickets for sale with a variety of prizes up for grabs! 1 Ticket for $1, or an arm's length for $5. Tickets will be available for purchase all day, with drawing happening every hour. Rewards include: wine bottles, gift cards, wine growlers, % off tab, & other wino merchandise. Our GRAND prize will be drawn at 7pm (with all raffle tickets returned to the pot), and you must be present to win. What is this Grand Prize you ask? A private party for up to 50 people in the Tasting Room, FREE of charge, and with a charcutterie spread and live musical performance included. Date to be arranged by winner.
ACTIVITIES: This year there will be a tie dye station for your white Tailing Loop T-Shirts (available for $12), along with an area to "stomp" them with your grapey feet if you prefer! Yard games including corn hole, ladder golf, bocce ball, and horseshoes will be ready for use.
MEMBERS: Are you ready for your membership perks? Bring your Membership Card with you to the check in table and receive a FREE wine glass with the Tailing Loop logo. For all other attendees, logo wine glasses will be available for purchase at $7/glass.
PARKING: The Tasting Room lot is likely to fill up very quickly, and so additional parking will be available across Shady Lane in the Rainbow Bar parking lot. Please, for your safety, utilize the crosswalk at Shady Lane to cross!
Tickets can be purchased through Eventbrite, or by visiting the Tasting Room at 1498 MT Highway 35, Kalispell, MT. Channel your inner "I Love Lucy" and get ready for some purple feet!
Related Events