Bigfork Summer Playhouse – 63rd Season
June 29, 2022 @ 8:00 pm

-

10:30 pm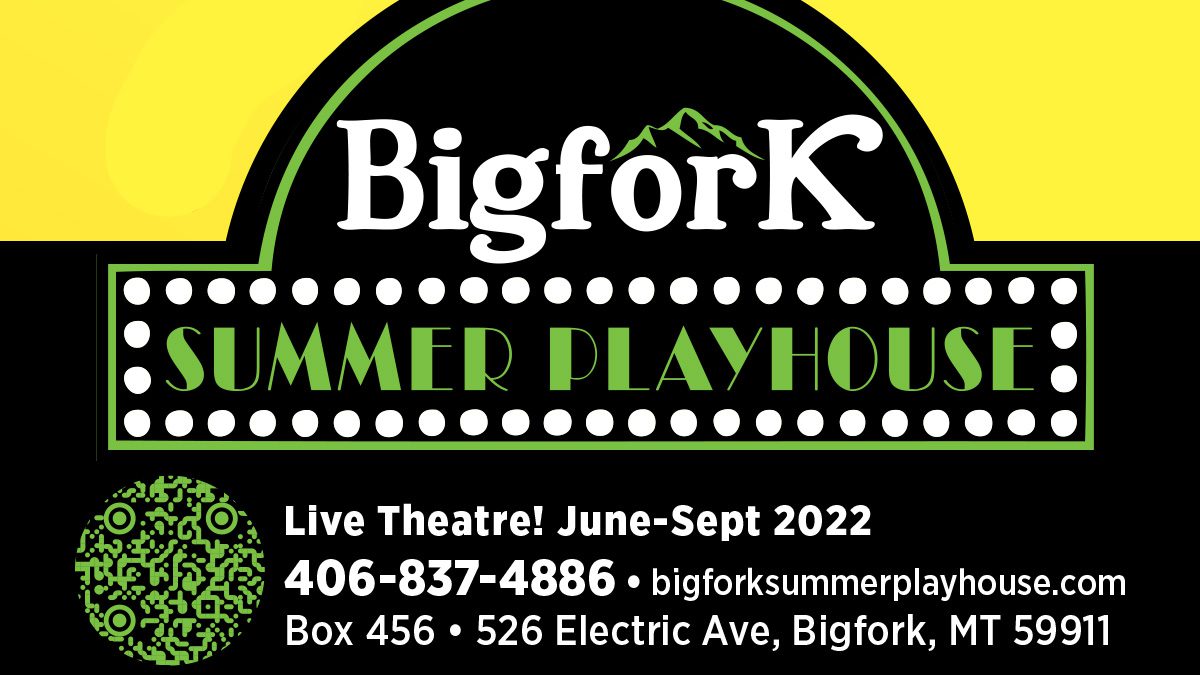 The Season:
Guys & Dolls (PG) .
Gambler Nathan Detroit has few options for the location of his big craps game. Needing $1,000 to pay a garage owner to host the game, Nathan bets Sky Masterson that Sky cannot get virtuous Sarah Brown out on a date. Despite some resistance, Sky negotiates a date with her in exchange for bringing people into her mission. Meanwhile, Nathan's longtime
fiancée, Adelaide, wants him to go legit and marry her.
Mamma Mia (PG)
Donna, an independent hotelier in the Greek islands, is preparing for her daughter's wedding with the help of two old friends. Meanwhile Sophie, the spirited bride, has a plan. She secretly invites three men from her mother's past in hope of meeting her real father and having him escort her down the aisle on her big day. Set to the music of ABBA – this is sure to get you singing and tapping your toes.
Freaky Friday (PG)
An adaptation of the classic novel and beloved films, Freaky Friday follows teenager Ellie Blake and her mother, Katherine, on the weirdest, strangest, craziest, freakiest day of their whole lives. On a fateful Friday, the day before Katherine's wedding, something magical occurs when mother and daughter swap bodies. Now a Broadway musical – come relive the fun!
The Full Monty (MA)
After losing his job at a steel factory, Jerry learns that his wife wants to sue him for missed child support payments. Desperate for money, Jerry and his friend Dave decide to create their own male strip-tease act. The two friends recruit four more men, including their former foreman and a security guard. The group promises that their show will succeed
because they are willing to go "the Full Monty". (Completely naked.)
Broadway in Love (PG)
One night only! Broadway in Love is a musical celebration of Broadway's most touching, hilarious and captivating love songs. Bigfork Summer Playhouse alum, Stephan Stubbins (from Broadway's Mary Poppins), joins his wife, Libby Servais (from Broadway's Wicked) in concert as they bring lightness and depth to your favorite songs from Broadway and beyond. For
more information visit BroadwayInLove.com.
The HITS of the 50s, 60s & 70s (PG)
The 50s, 60s & 70s were 3 decades of some of the finest Rock and Roll music! Enjoy an evening of staged hits from artists like The Spaniels, Roy Orbison, Elvis Presley, Chubby Checker, The Beatles, Billy Joel, and more as the Bigfork Summer Playhouse brings you the HITS OF THE 50s, 60s & 70s, live onstage! (Different from last summer's lineup.)
Also: BSP's Benefit Revue
Related Events