2022: Experts in Astrology, Akashic Records, Tarot + Intuition
January 4 @ 5:00 pm

-

7:00 pm
ONLINE EVENT! A panel event with 4 experts in… astrology, tarot, Akashic records, and intuition.
We can all agree the past couple of years have been a massive upheaval that left us wondering, "What the F is next?"  Is this intense energy going to continue into 2022 or will we get a little break from the madness?
Understanding the energy of 2022 will support you in getting the most out of the new year.
That's why we brought four incredible women together for one mind-blowing live panel discussion featuring an astrologer, an intuitive, an Akashic Records reader, and a tarot reader. 
We'll peer into the future together, set goals aligned with the energies, and prepare to get the most out of 2022
This panel has been specifically designed to give you a well-rounded view for the energies swirling around 2022.  I'm thrilled to have these experts divining the future for us according to their four modalities.
>> Astrology: looking to the stars and planetary alignments in 2022 to establish the themes of the year.
>>Intuitive: intuitive energy readings provide clarity about your top questions for 2022
>>Akashic Records: throws light on the present to guide us and provide a viable direction to your life.
>>Tarot: reveals a deeper meaning of upcoming events
You'll have an opportunity to connect with your heart through writing practices and bring yourself into alignment with the energies of the new year.
You'll be able to effortlessly reach your goals no matter if they are focused on starting a new business, losing weight, or starting a daily meditation.
Aligning yourself with these energies is a vital step. Some people think that the future is set in stone, but that's not the case! There might be specific currents running through the year, but not everyone will experience them in the same way.
We'll help you connect with your own intuition so you can feel confident in your decisions.
AT THE END OF THIS WORKSHOP YOU WILL:
◗ A practical understanding of the energy currents for the new year
◖ Learn a powerful new grounding practice to promote alignment and increased flow
◗ Gain a stronger connection with your intuition so you can pursue your passions!
◖ Clarity about what lies ahead for yourself, and the planet in 2021. You are not alone!
◗ Feel confident in being able to achieve the goals you've set for yourself and your life!
Join us! Get the most out of 2022
Love The Wild Ones? A membership portal + sacred community for the spiritually curious to deepen, expand & transform ⋑ Secret workshops ⋑ energy readings ⋑ potent rituals. Featuring trusted experts to fall wildly in love with your life. LEARN MORE →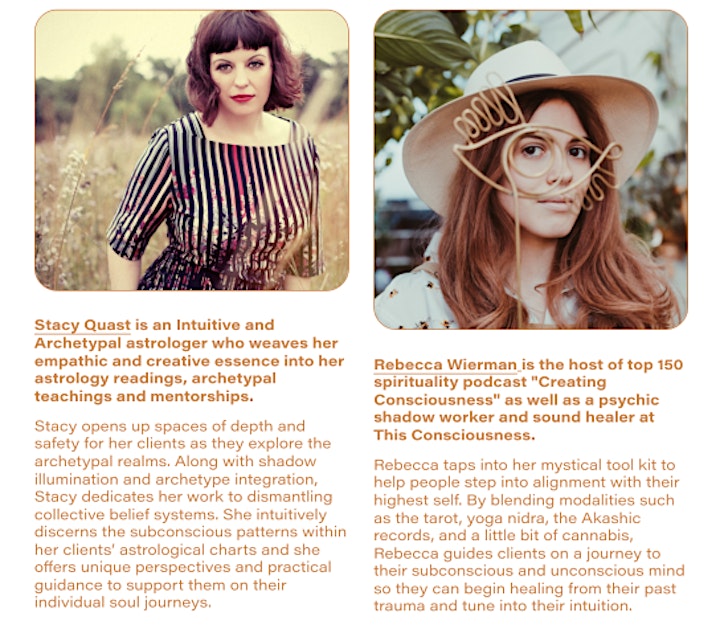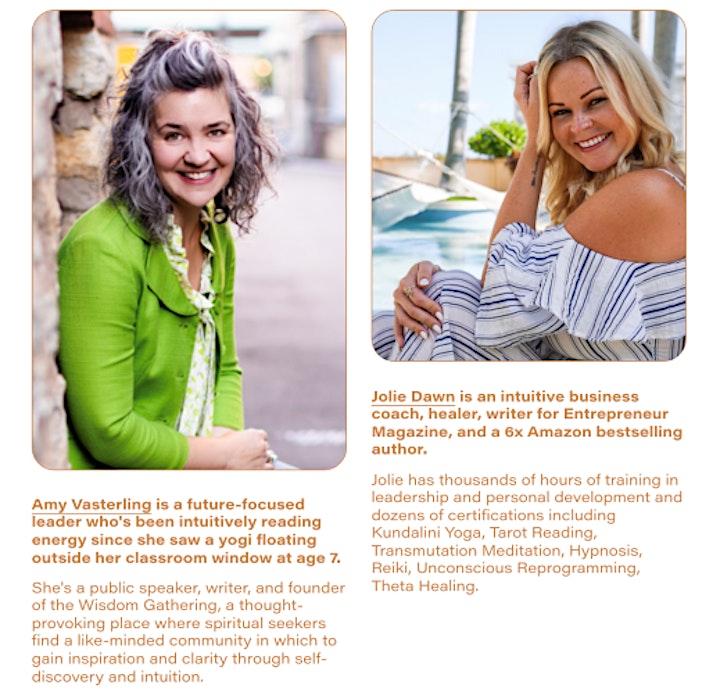 Related Events