Whitefish Downtown Farmers Market
September 28, 2021 @ 5:00 pm

-

7:30 pm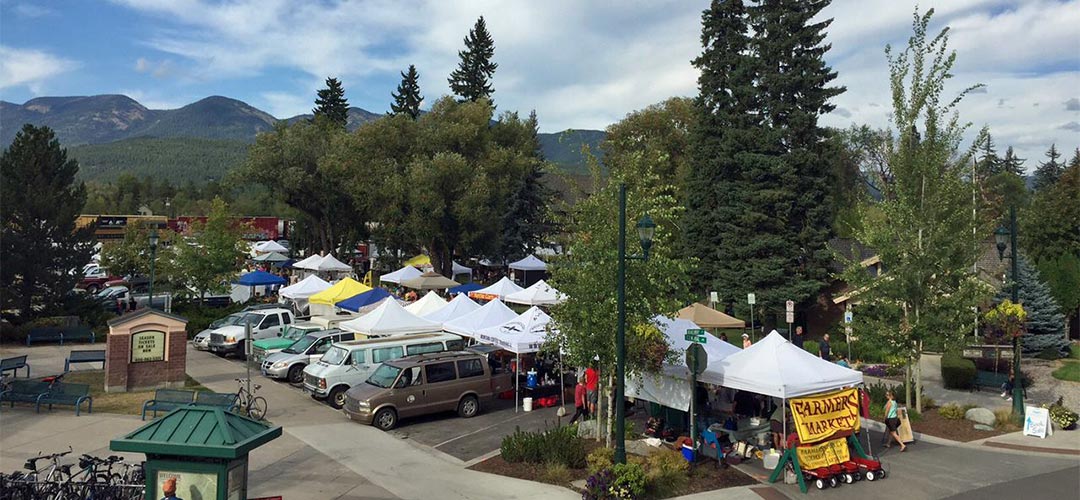 Enjoy the bounty of summer every Tuesday from 5:00 – 7:30 p.m., from May 25 through September 28, plus a bonus harvest market October 12 at the Whitefish Downtown Farmers Market where local farmers and craftsmen showcase their products at the North end of Central Avenue.
Live music, prepared food, and the season's freshest products are featured.
Unlike corporate agriculture, family farms are run by people who live on the land and care deeply about it. They protect the soil because it sustains them.
Tomatoes are grown for flavor, not shelf life. Energy is saved when you buy food that was shipped a few miles, not a few thousand miles to the market.
You, as a consumer, have a powerful voice in preserving Flathead Valley agriculture.
NOTICE for Market Goers: The City of Whitefish has notified the market of the following ordinance prohibiting dogs (and other animals) from attending special events such as the market:
City of Whitefish Ordinance 117, 5-1-1916, of City Code Section 7-3-3-B.4: "No owner, keeper, attendant or harborer of any dog, cattle, horses, mules, swine, sheep, goats, fowl or like animal shall allow or permit any such animal in or upon any public park within the City during any organized athletic event, or special event authorized or permitted by the City (excepting herefrom service animals), with the exception of dogs at public dog parks."
Related Events