Whitefish Lake Triathlon
August 14, 2022 @ 9:00 am

-

12:00 pm

$80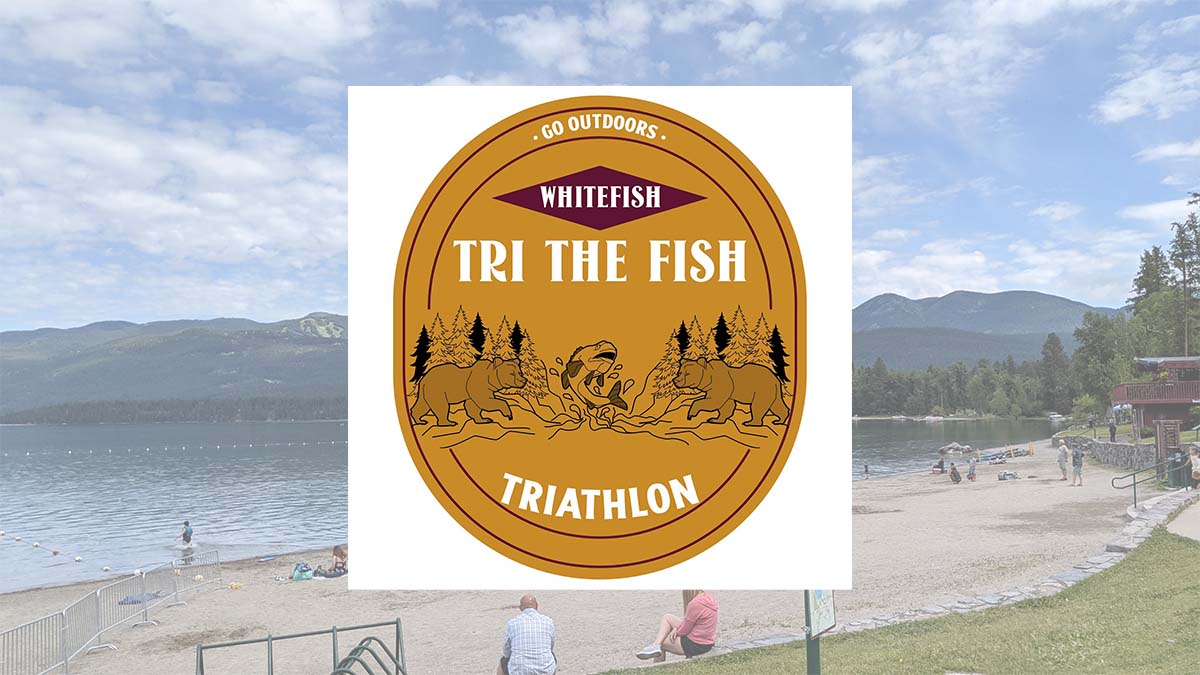 The Whitefish Lake Triathlon is an old fashioned triathlon in the heart of Whitefish.
The SWIM:
The Swim is a 1/2-mile point- to- point swim. It starts at the far right side of Whitefish City Beach and proceeds across the small bay to a buoy. Swimmers come back to the right corner of the public swim area. Follow the roped area to the left side of the city beach. We haven't a clue what the water temperature will be. If summer weather holds it will be warm; however if there is a windstorm stirring up cold water, it will be cold. Conclusion: bring your wet suit.
The BIKE:
The Bicycle route will start on Edgewood just behind City Beach Parking Lot. Bike to proceed down Edgewood to Wisconsin then left for 5 miles to a turn-around just past Hell Roaring creek. Return route the same coming back.
The bike is a scenic 20K out -and- back traveling along Whitefish Lake. The first and last 4 miles are flat and fast. The middle 4 miles are challenging hills with turns that will test your conditioning and bike handling skills. Be careful the course is open to vehicular traffic and is on curvy, hilly, narrow roads.
The RUN:
The Run is a 5K starting and ending at Whitefish City Beach . 90% of the course is on quiet city streets, traveling mostly on Dakota Ave. to Whitefish Lake Lodge and back.
The run Starts at Lakeside Blvd. to Skyles Place to a left on Dakota, then a left on Wisconsin to a turnaround at Whitefish Lake Lodge. Return run will be the same until the intersection of Dakota and Skyles, runners will continue to intersection with Edgewood, then right on Edgewood back to city beach.
There will be two aid stations on the run course, each offering Lemon-Lime Heed by Hammer Nutrition and water.
Related Events