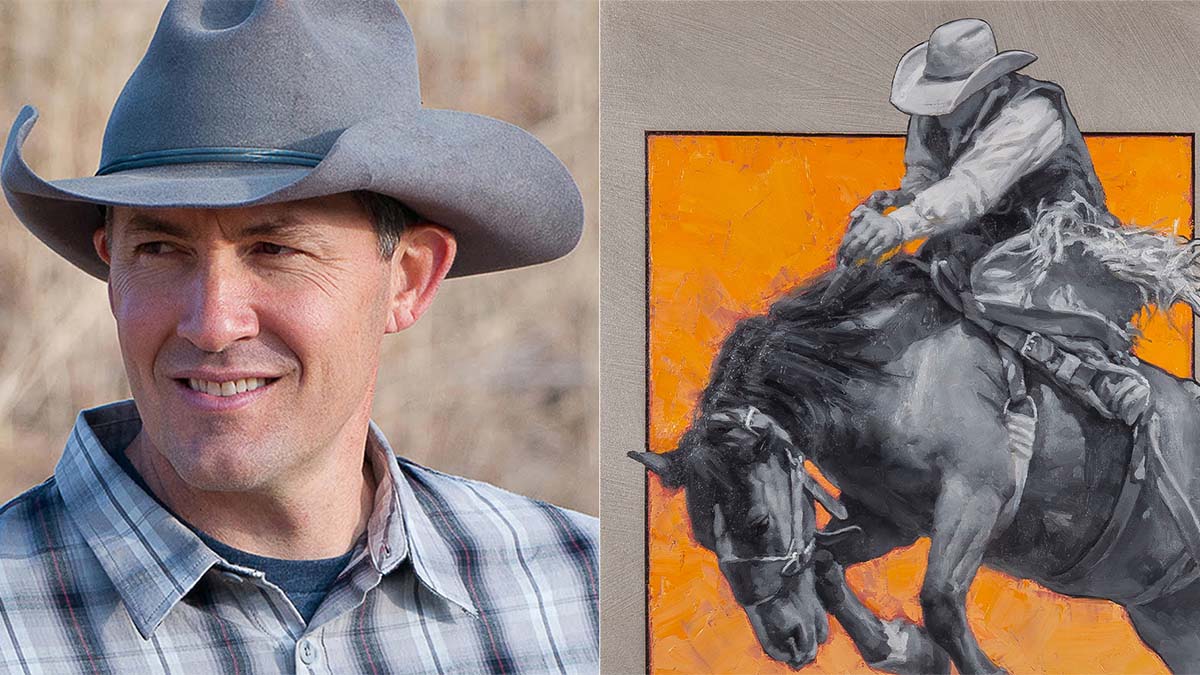 On July 12, 2022, Jason Rich will be at the Cawdrey Gallery in Whitefish, Montana for an Artist Talk and Welcome Party.  Guests will have the opportunity to enjoy an evening of live music, food and drink with Jason Rich.
Jason Rich is an acclaimed Western artists who has been a part of some of the most prestigious shows in the country including Prix de West Show at the National Cowboy Hall of Fame and Western Heritage Museum. "I never want to get too content and let my work stand still. I hope people are still excited about my art and seeing new ideas expressed twenty years from now," says Jason Rich. Jason Rich grew up riding, training and drawing horses on a small farm in southern Idaho. Jason's interest in art was fostered at a young age, which led him to study art at Utah State University where he received Bachelor and Master of Fine Art degrees. Learn more – HERE.
Jason Rich at Cawdrey Gallery Details
Tuesday, July 12, 2022 from 5-7pm
Cawdrey Gallery  – 206 Lupfer Avenue in Whitefish, MT
Cawdrey Gallery – When gallery owner and artist Nancy Dunlop Cawdrey began painting in Montana about 25 years ago, she wanted to express how it really FELT living in Big Sky Country. The possibilities seemed endless. Five years later, Nancy along with her husband Steve and son Morgan, opened their first gallery in Bigfork, MT. In 2017 the gallery relocated to Whitefish and expanded to represent more than 20 artists working in over 10 different media. Learn more – HERE.
Are you in the Buzz?
406.Buzz is your best resource for the latest events happening around the Montana Flathead Valley area. From Kalispell and Whitefish to Eureka and Columbia Falls, we've got the hottest events, best outdoor activities, restaurant lists, and so much more. From farmers' markets and breweries to festivals, music events and family fun entertainment, we know all the buzz happening around town.
Whether you are a local or a visitor, we have all the insider information on the best places to check out every day of the week. Check out our Events Calendar – HERE – and get in the buzz!