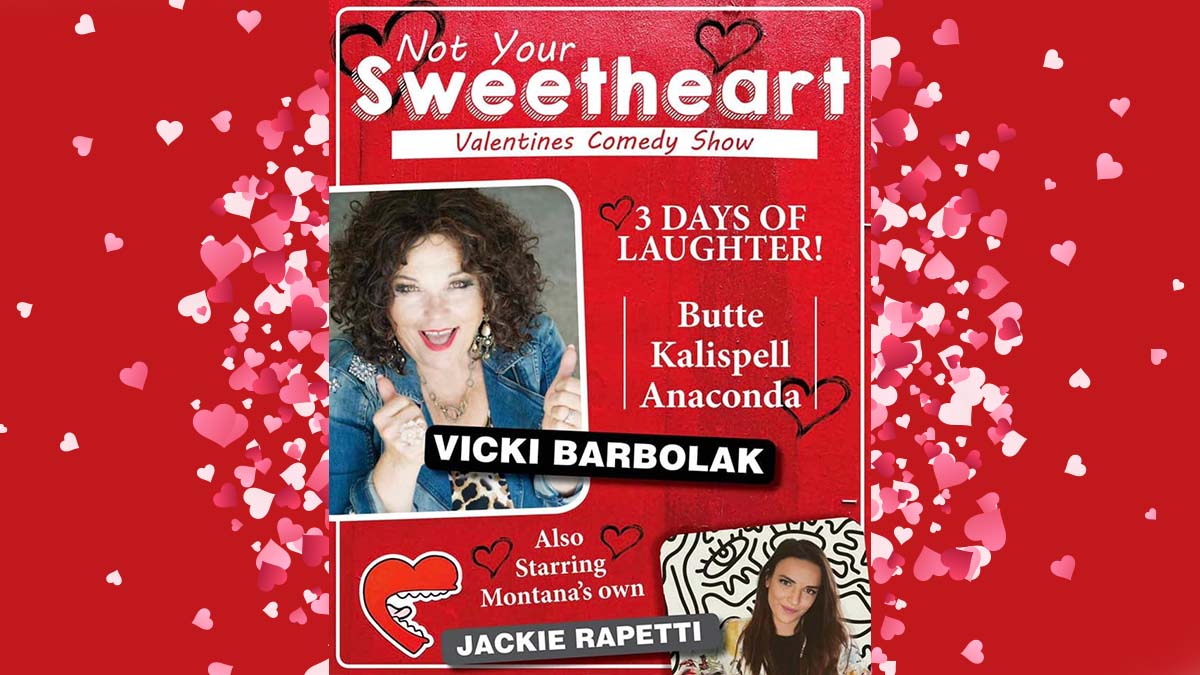 Have you been running low on your comedy and laughter daily doses? On Friday, February 11, 2022, Vick Barbolak is coming to the Majestic Valley Arena for the Not Your Sweetheart Comedy Special. This will be the perfect way to spend your Valentine's Day Weekend. Make it a date night or simply come on out with friends and family. This will be one of the best ways to start your weekend fun. 
Not Your Sweetheart Comedy Special Details
Date and time
Fri, February 11, 2022, 7:00 PM – 10:00 PM MST
Location
Majestic Valley Arena, 3630 U.S. 93, Kalispell, MT 59901
Tickets
$15-$250
About Vicki Barbolak
Vicki Barbolak is one of America's funniest comedians. She was a fan favorite and top 10 finalist on Season 13 of America's Got Talent on NBC. Vicki was also featured on the 2019 AGT Champions show. Supporting act Jackie Rapetti is a talented up and coming comedian who has taken the Montana comedy scene by storm!! There will be several other Local and Regional comedians on this show.
Are you in the Buzz?
406.Buzz is your best resource for the latest events happening around the Montana Flathead Valley area. From Kalispell and Whitefish to Eureka and Columbia Falls, we've got the hottest events, best outdoor activities, restaurant lists, and so much more.  From farmers' markets and breweries to festivals, music events and family fun entertainment, we know all the buzz happening around town.
Whether you are a local or a visitor, we have all the insider information on the best places to check out every day of the week. Check out our  Events Calendar – HERE –  and get in the buzz!