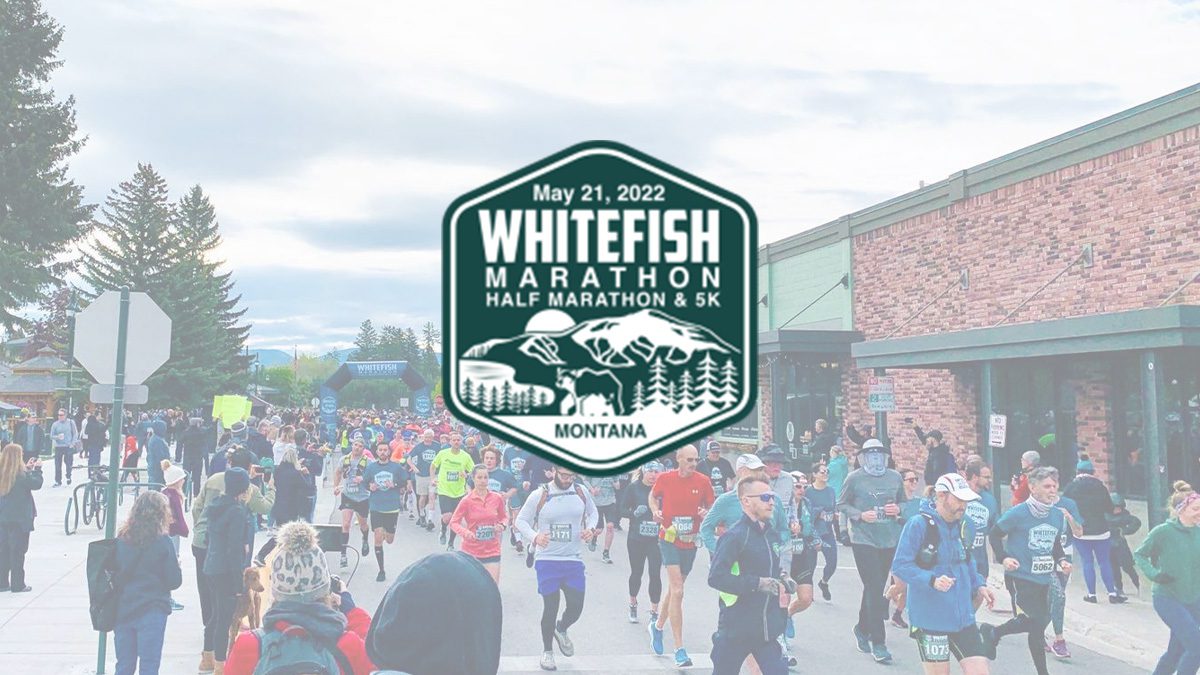 On Saturday, May 21, 2022, starting at 8am, the Whitefish Marathon Half Marathon & 5k will take place starting and finishing Depot Park in Whitefish, Montana. 100% of the proceeds will be donated to the Wave Scholarship Fund. There will post race celebration at the Depot Park where participants can enjoy food and drinks including beers from local breweries.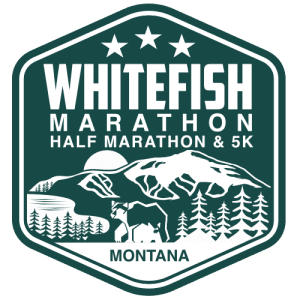 2022 Whitefish Marathon, Half and 5K Details
RACE DATE AND TIME: Saturday, May 21, 2022 @ 8 AM (all races)
START/FINISH LOCATION: Depot Park in Whitefish, Montana
DISTANCE: 26.2 miles, Boston Qualifier
CUT OFF TIME: The marathon has a course limit of 6.5 hours. All runners and walkers must be off the course by 2:30 PM
ENTRY FEE/REGISTRATION: Prices are listed on the Registration Page

Registration includes:

Whitefish Marathon t-shirt
Medal for all official finishers
Fluids, food, and sanitary facilities on the course
Celebration at the finish with food and drink for all runners
Day pass for The Wave Aquatics & Fitness Center

race bib is your day pass

CHARITY: The Whitefish Marathon is hosted by The Wave and is supported by its many sponsors. 100% of proceeds will be donated to The Wave Scholarship Fund
THE COURSE: Boston Qualifying all-road, scenic course that starts and finishes at Depot Park in beautiful downtown Whitefish, MT

The half and full marathons share the first 13.1 miles

AID STATIONS: Water and HAMMER HEED are available approximately every 3 miles

HAMMER Gel provided at selected aid stations along the course. If you would like to train with these products, please contact HAMMER Nutrition at (406) 862-1877 or (800) 336-1977.

AWARDS CEREMONY: Begins at approximately 12 AM at Depot Park

Top Female and Top Male overall 1st, 2nd, and 3rd.
Top finishers for both genders in 10-year age divisions

POST-RACE CELEBRATION: Will be held near the finish in Depot Park in Whitefish

Participants can enjoy food, as well as drinks, including beers from local breweries

PACKET PICK-UP:

Friday, May 20 at 12pm – 6pm | Wave Aquatic Center, 1250 Baker Ave, Whitefish, MT 59937
Saturday, May 21 at 6:30am – 7:45am | Depot Park, 510 Railway St, Whitefish, MT 59937
Are you in the Buzz?
406.Buzz is your best resource for the latest events happening around the Montana Flathead Valley area. From Kalispell and Whitefish to Eureka and Columbia Falls, we've got the hottest events, best outdoor activities, restaurant lists, and so much more.  From farmers' markets and breweries to festivals, music events and family fun entertainment, we know all the buzz happening around town.
Whether you are a local or a visitor, we have all the insider information on the best places to check out every day of the week. Check out our  Events Calendar – HERE –  and get in the buzz!