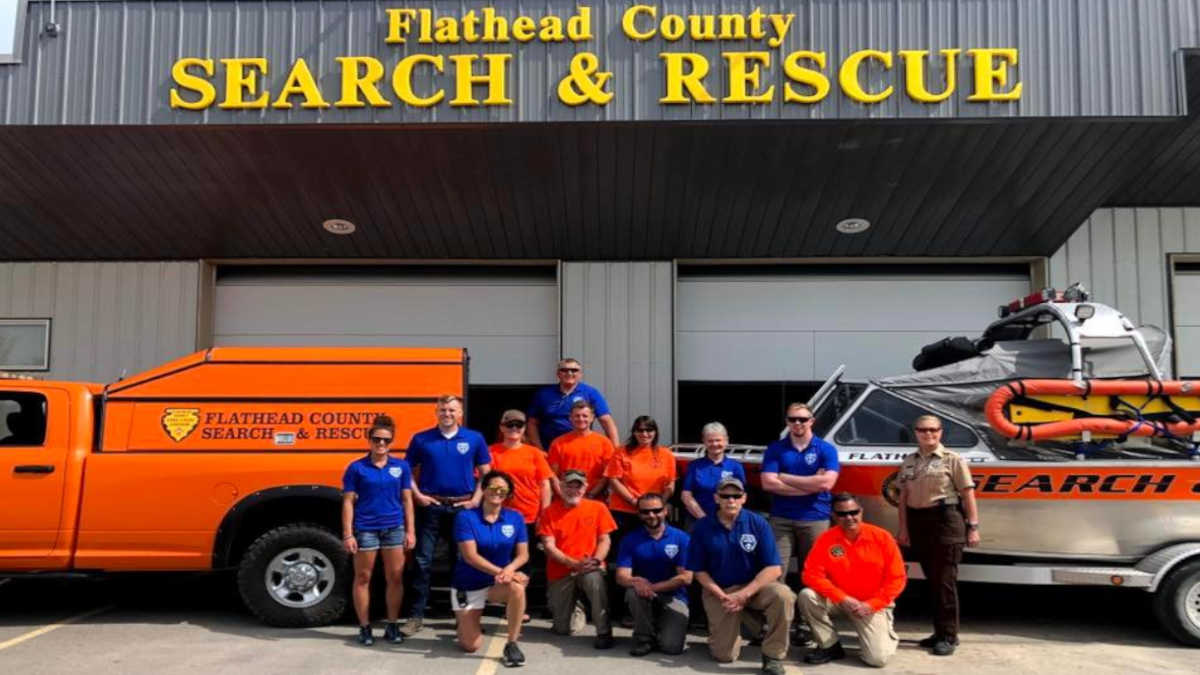 On June 18, 2022, starting at 11am, come on out to the 2nd Annual Community Day – Touch the truck at 525 Three Mile Dr, Kalispell, MT 59901-3072, United States. Guests will get the opportunity meet the volunteers that are there for you in the middle of the night when you're lost in the woods. Plus, you can meet the crew of Two Bear Air Rescue and get to see a K-9 Demonstration. There is no cost for admission.
Touch the Truck Details
Times:
12:00 K-9 Demonstration
1:30 Two Bear Air Rescue Arrival
Enjoy fun for the entire family including clue walk, photo opportunities, rope throw to save Sally and much more! No cost for admission. Raffles and merchandise for sale (cash, check or Venmo). Learn more – HERE.
Flathead County Search and Rescue
A 100% volunteer, non-profit, Northwest Montana search and rescue organization. On call 24-hours per day, 365 days per year. Dispatched through the Flathead County Sheriff's Office.
Flathead County Search and Rescue is the primary response agency for the southwestern half of Flathead County, is based out of Kalispell, and is one of the oldest SAR agencies in the United States being founded in 1950. Flathead is currently made up of around 60 volunteers who come from all walks of life, but are brought together by one common thread, the desire to help people.
​​​​North Valley Rescue is the primary response agency for the northeastern half of Flathead County, is based out of Columbia Falls, and was founded in 1972. Its response area includes the North, Middle, and South fork drainages of the Flathead River. The members of North Valley not only love their community, but the area they serve as well.
Learn more – HERE.
Are you in the Buzz?
406.Buzz is your best resource for the latest events happening around the Montana Flathead Valley area. From Kalispell and Whitefish to Eureka and Columbia Falls, we've got the hottest events, best outdoor activities, restaurant lists, and so much more. From farmers' markets and breweries to festivals, music events and family fun entertainment, we know all the buzz happening around town.
Whether you are a local or a visitor, we have all the insider information on the best places to check out every day of the week. Check out our Events Calendar – HERE – and get in the buzz!