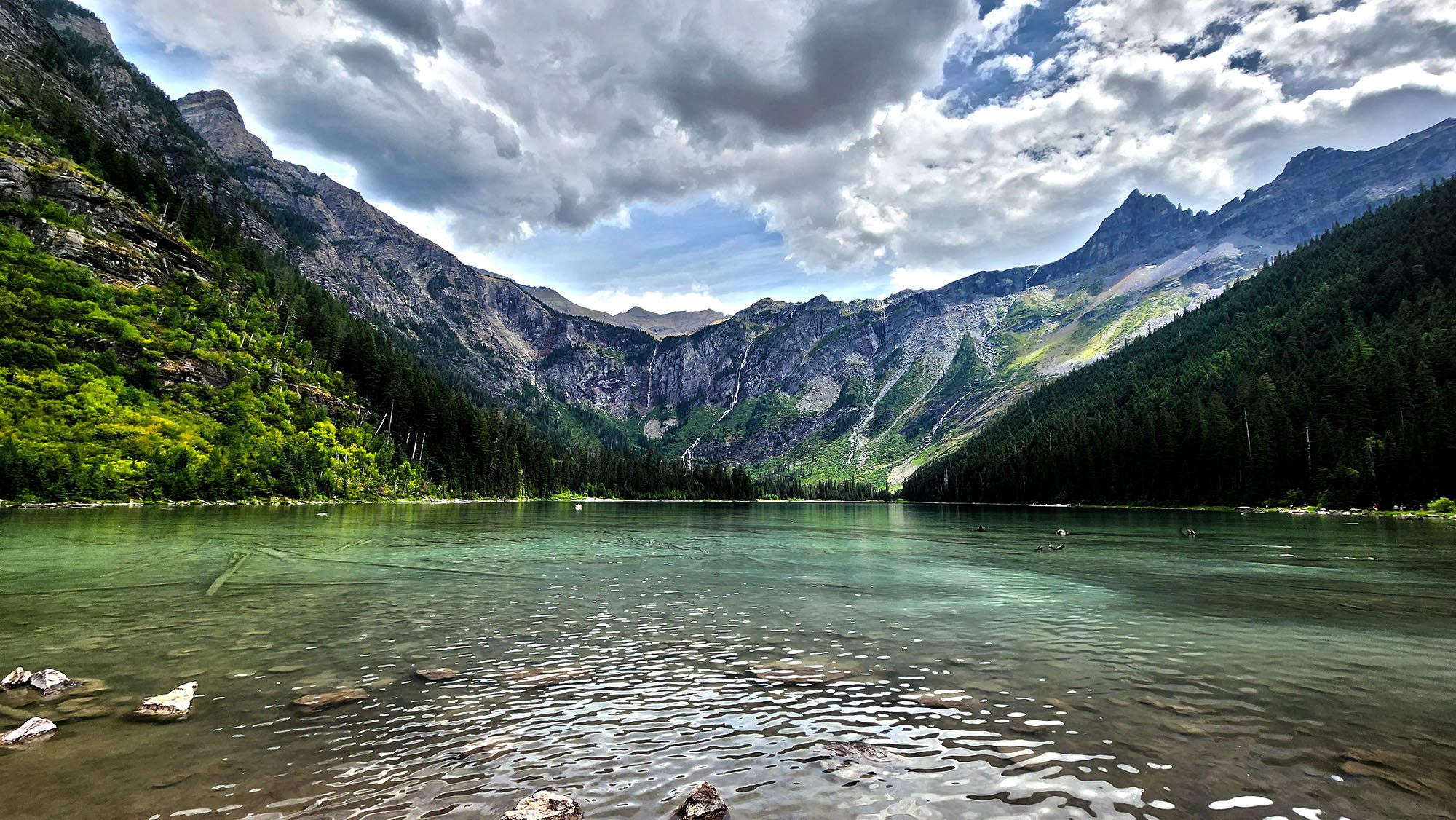 Hiking the Trail of Cedars and Avalanche Lake: A Breathtaking Journey in Glacier National Park
Discover the enchanting realm of Glacier National Park, where nature's wonders beckon at every turn. Among the park's numerous trails, the Trail of Cedars and Avalanche Lake stands out as a quintessential experience. Join us as we walk you through its difficulty, history, accessibility, and the breathtaking sites you can expect to see.
The Trail at a Glance: Difficulty Level
The Trail of Cedars to Avalanche Lake is a moderate hike, suitable for a wide range of hikers. While the Trail of Cedars is an easy, flat loop of about 0.9 miles, the Avalanche Lake portion is a tad more challenging, covering around 4.5 miles round trip with a 730-foot elevation gain. Overall, beginners to intermediate hikers will find this journey both engaging and manageable.
A Glimpse into the Past: The History
Glacier National Park, spanning over a million acres, has been shaped by thousands of years of geological movements, glacial carvings, and the footsteps of indigenous tribes. The Trail of Cedars, in particular, showcases the ancient cedar and hemlock forests that have graced this land for centuries. As you traverse the boardwalks and trails, you'll be walking through a living testament to nature's resilience and beauty.
Finding Your Way: Getting There
Getting to the Trail of Cedars and Avalanche Lake is fairly straightforward. Located along the scenic Going-to-the-Sun Road, approximately 5.5 miles east of Lake McDonald Lodge, the trailhead is easy to spot with ample parking. The early bird gets the worm, or in this case, the parking spot, so try to start your journey in the early morning, especially during peak season.
Nature's Spectacle: Sites to Behold
Trail of Cedars: As you meander along this flat loop, you're embraced by towering western red cedars and western hemlocks. The trail is equipped with interpretive signs, giving insights into the ecology and geology of the area.

Avalanche Gorge: Before you make your ascent to Avalanche Lake, you'll be captivated by the roaring waters of Avalanche Creek carving its path through red argillite, creating mesmerizing, narrow canyons.

Avalanche Lake: Your reward for the hike! A pristine glacial lake with crystalline waters that reflect the surrounding snow-capped peaks. Waterfalls cascade from Sperry Glacier, offering a tranquil backdrop for a well-deserved rest.
Final Thoughts
The Trail of Cedars and Avalanche Lake in Glacier National Park isn't just a hike; it's an immersive experience into nature's grandeur. Whether you're a seasoned hiker or just starting out, this trail promises memories that will last a lifetime.
Did you enjoy this post? Share it on your social media and inspire fellow nature lovers to embark on this breathtaking journey! #HikingGlacier #TrailOfCedars #AvalancheLakeAdventure