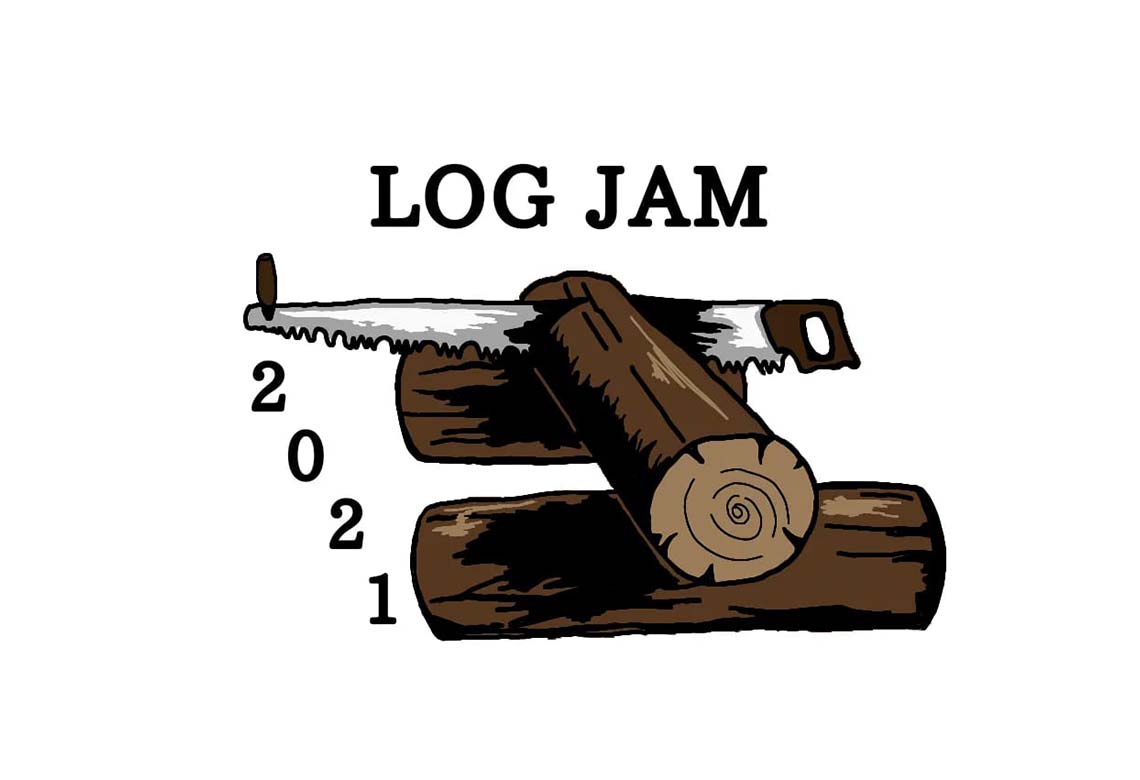 Dinner, Raffles, Bingo and auctions….plus lots of entertainment at the 32nd Log Jam. On Saturday, October 2, 2021 starting at 4pm, the Montana 32nd Log Jam will take place at the Flathead County Fairgrounds Trade Center located at 265 N. Meridian Road in Kalispell, Montana. Montana Log Jam is a non-profit organization that raises money and awareness to assist Montana families of loggers, log truck drivers, and mill workers killed or critically injured in work related accidents.
32nd Log Jam Details
The doors open at 4pm at the Flathead County Fairgrounds Trade Center, Dinner begins at 4:30pm with Bingo and the auction starting at 6pm. The dancing begins at 8:30pm with the Copper Mountain Band. There are several raffles that will also give everyone a chance to win some great prizes including Mountain bikes, 2020 Yamaha Viking VI EPS and $15,000 CASH.  Tickets for the 32nd Log Jam event are $25 for both the dinner and the dance. Kids twelve and under are free. Tickets are available online – HERE. Tickets can also be purchased at the following locations:
EUREKA
Big Sky Tire & Auto
The Ranch HandST. IGNATIUS
Hunts Timbers
WHITEFISH
Whitefish Auto PartsKALISPELL
Western States CAT
Montana Logging Association
RDO Equipment
COLUMBIA FALLS
Northwest Parts and Rigging
Are you in the Buzz?
406.Buzz is your best resource for the latest events happening around the Montana Flathead Valley area. From Kalispell and Whitefish to Eureka and Columbia Falls, we've got the hottest events, best outdoor activities, restaurant lists, and so much more.  From farmers' markets and breweries to festivals, music events and family fun entertainment, we know all the buzz happening around town.
Whether you are a local or a visitor, we have all the insider information on the best places to check out every day of the week. Check out our  Events Calendar – HERE –  and get in the buzz!