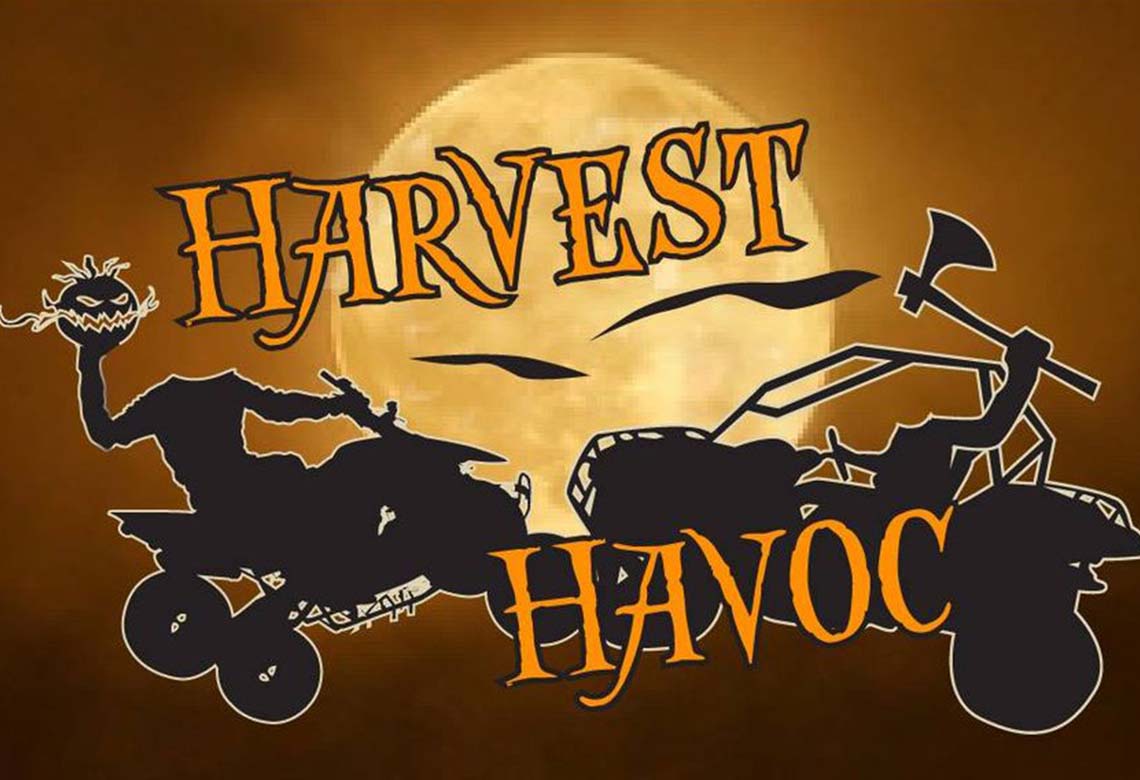 On your marks…Get Set…Come on out to the 4th Annual Harvest Havoc presented by Action Rentals. This event will take place at the Kokomos' ATV Park -6235 Highway 93 North (Mile Marker 141.5) about 11 miles north of Whitefish, and 7 miles south of Olney. Participants will get to have some fun a MX-style twisty jumpy track. Action Rentals will bring ATV (four-wheelers), UTV, Tough Truck, and Motorcycle bouts for adults. For children 6 to 17 years old, Action Rentals will bring ATV (four-wheeler). New this year is that the group is inviting children's motorcycle racers too.  Learn more – HERE. 
"Let's get spooky with some costume contests and prizes! Remember to dress yourself and your racer for the chance to win Best Of Show!!"

4th Annual Harvest Havoc Details
Race Registration
Registration will begin at 9:30 a.m and end at 12:00 p.m Sharp! Racing begins at 1:00 pm
Race Registration Fees:
Adults (18+): $50 per driver, per class
Jr's (13 – 17 yrs): $10
Kids (12 and under) Free
There will be food vendors and a beer garden provided on site. Please refrain from bringing coolers. Please do not bring your fur babies to this event. We would hate to see them harmed or lost in the surrounding woods. Thanks for your understanding.
Pit Passes:
Must be with a driver to obtain. No exceptions. Drivers your Pit Crew may consist of 2 Crew Members. Pit Passes are $15 for each person. MUST BE 18 OR Older to be in pit except and only during the time of youth races, youth will have to clear the pit after each youth race. If you have special considerations or needs, please contact us directly to discuss.
There will be 3 ways to review and register:
1) Online Form and payment
2) Email request and return: Send an email to info@actionarentalsmt.com to get the registration information, rules and regs and all updates to the event.
3) In-person on race day.
Are you in the Buzz?
406.Buzz is your best resource for the latest events happening around the Montana Flathead Valley area. From Kalispell and Whitefish to Eureka and Columbia Falls, we've got the hottest events, best outdoor activities, restaurant lists, and so much more.  From farmers' markets and breweries to festivals, music events and family fun entertainment, we know all the buzz happening around town.
Whether you are a local or a visitor, we have all the insider information on the best places to check out every day of the week. Check out our  Events Calendar – HERE –  and get in the buzz!