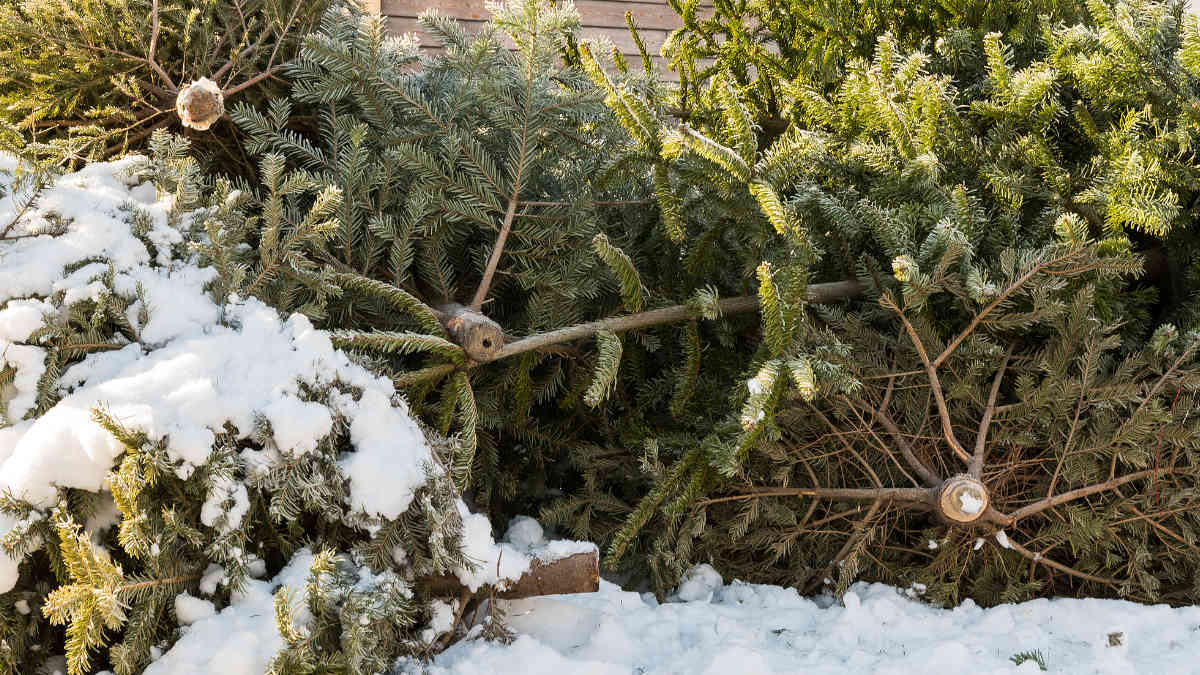 What are you going to do with your old Christmas Tree? Have you ever considered recycling it instead of just throwing it away?
Kalispell Parks & Recreation is asking everyone to place their Christmas Trees on the Boulevard for recycling on  January 8, 15, or 22, 2022. All of the trees must have the ornaments, tinsel, garland and other decoration removed before placing them outside for pickup. For more information, pleases call 406-758-7849. Learn more – HERE.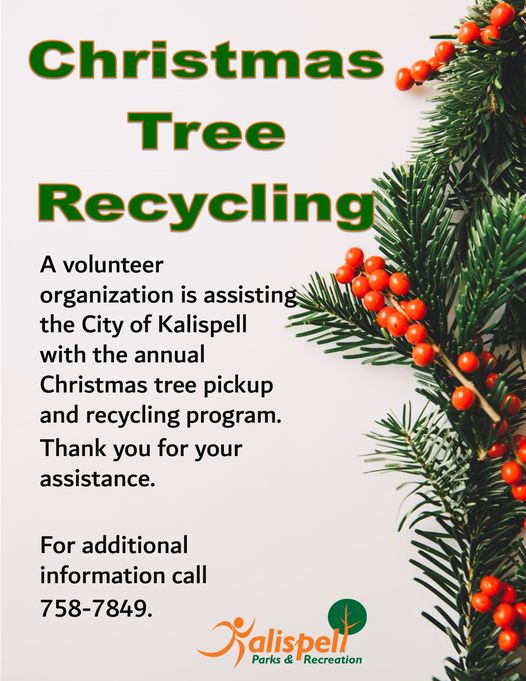 What are the benefits of Christmas Trees Recycling?
One of the most important benefits of recycling the trees is that the trees are not just going straight to the landfill and be mixed up with trash. Instead the trees can be repurposed to benefit the environment.
Montana Fish Wildlife and Parks uses recycled trees for fish habitat projects across the state of Montana. Submerged Christmas trees in a pond or lake are great for providing habitats for fish that help to protect small or juvenile fish from predators. The trees also provide places where algae and insects can thrive providing a great food source for fish.
Many of the trees are turned into compost and used to help tree growth and other gardening projects across the city. Did you know that the city of Kalispell puts some of the trees through a chipper and offers free mulch to the community? The mulch and wood chips are great for feeding trees, suppressing weeds and as they decompose, they add nutrients to the soil.
Are you in the Buzz?
406.Buzz is your best resource for the latest events happening around the Montana Flathead Valley area. From Kalispell and Whitefish to Eureka and Columbia Falls, we've got the hottest events, best outdoor activities, restaurant lists, and so much more.  From farmers' markets and breweries to festivals, music events and family fun entertainment, we know all the buzz happening around town.
Whether you are a local or a visitor, we have all the insider information on the best places to check out every day of the week. Check out our  Events Calendar – HERE –  and get in the buzz!