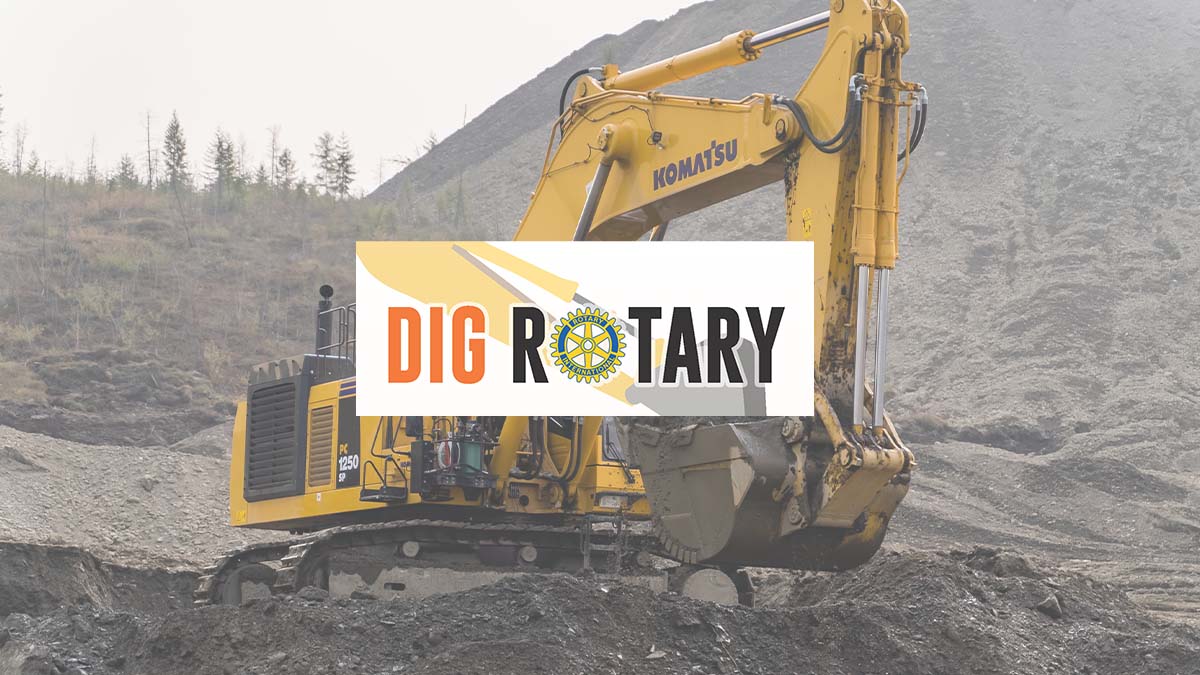 Let's Play with the Big Toys and Build a Splash Pad!
Have you ever wanted to ride a big Dozer?  Well here's your chance at Dig Rotary Day!
The Kalispell Rotary Noon and Daybreak Clubs are excited to bring back to our community "Dig Rotary Day" – a fun-filled event the whole community will "dig."  The date will be Saturday, June 11, 2022,  from 10 – 3 at Hwy 93 and Rose Crossing. Get ready to pack up the family for a great day! Participants will have the thrill of exploring and getting hands-on with heavy construction equipment such as excavators, graders, and bulldozers.

Dig Rotary Day Details
Price:
Entrance fee for the event is $5 per person and $20 for a family of 5 or more.
The Benefit:
Your generosity will have double benefits, as all event proceeds will go to the design and construction of a community splash pad along the new Parkline Trail in Kalispell.
So what's a splash pad? A splash pad is a recreation area, often in a public park, for water play that has little or no standing water. This is said to eliminate the need for lifeguards or other supervision, as there is little risk of drowning. Typically, there are ground nozzles that spray water upwards out of the splash pad's rain deck and above ground water features such as a rainbow (semicircular pipe shower), or mushroom or tree-shaped showers.
The Daybreak and Noon Rotary Clubs of Kalispell intend to work closely with  the City of Kalispell and the residents of Kalispell to design and build a splash pad along the new proposed Kalispell Trail through downtown.
Becoming a Sponsor:
The Flathead Valley business community has always provided generous support for local events and causes. Rotary's mission is Service Above Self. We make a difference together through our charitable donations and volunteer service. Kalispell Rotary Clubs would be honored to have your support as a Dig Rotary Day Sponsor. Learn more –
HERE
.
Are you in the Buzz?
406.Buzz is your best resource for the latest events happening around the Montana Flathead Valley area. From Kalispell and Whitefish to Eureka and Columbia Falls, we've got the hottest events, best outdoor activities, restaurant lists, and so much more.  From farmers' markets and breweries to festivals, music events and family fun entertainment, we know all the buzz happening around town.
Whether you are a local or a visitor, we have all the insider information on the best places to check out every day of the week. Check out our  Events Calendar – HERE –  and get in the buzz!