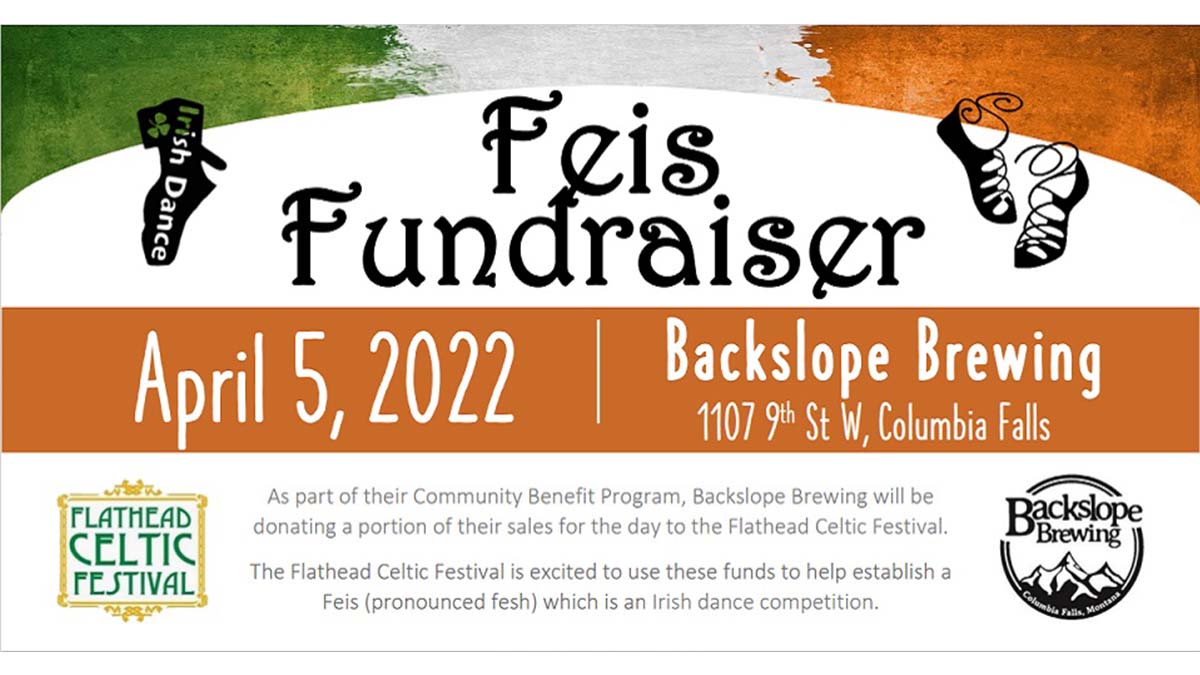 On April 5, 2022, head on over to the Feis Fundraiser at Backslope Brewing located at 1107 9th St. W in Columbia Falls. Backslope Brewing will be donating a portion of their sales for the day to the Flathead Celtic Festival. This year the Flathead Celtic Festival is excited to do something new…. A Feis (pronounced Fesh) which is an Irish Dance Competition. The Feis Fundraiser will raise support for this first of its kind event in the entire state of Montana.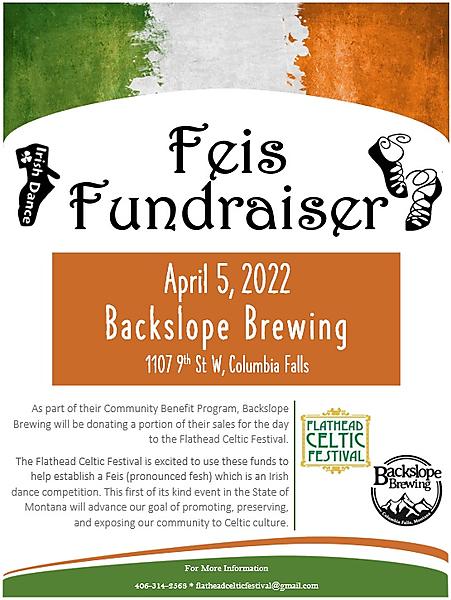 Feis Fundraiser Details
April 5, 2022
Backslope Brewing
1107 9th St. W. Columbia
Click HERE for more details
Backslope Brewing
Backslope Brewing gives back to the community by donating a portion of the proceeds every Tuesday Night. 
"Welcome to Backslope Brewing! We create and serve handcrafted beer and food in the shadow of Glacier National Park. If you have taken advantage of what Montana has to offer, the hiking, skiing, wildlife viewing, fishing, hunting, rafting, kayaking, sailing, and the breathtaking scenery, you will understand why we love this place. Come see us for incredibly tasty brews before, during and after all your adventures and tell us all about them.  We love to swap stories over beer." Learn more – HERE. 
Are you in the Buzz?
406.Buzz is your best resource for the latest events happening around the Montana Flathead Valley area. From Kalispell and Whitefish to Eureka and Columbia Falls, we've got the hottest events, best outdoor activities, restaurant lists, and so much more.  From farmers' markets and breweries to festivals, music events and family fun entertainment, we know all the buzz happening around town.
Whether you are a local or a visitor, we have all the insider information on the best places to check out every day of the week. Check out our  Events Calendar – HERE –  and get in the buzz!