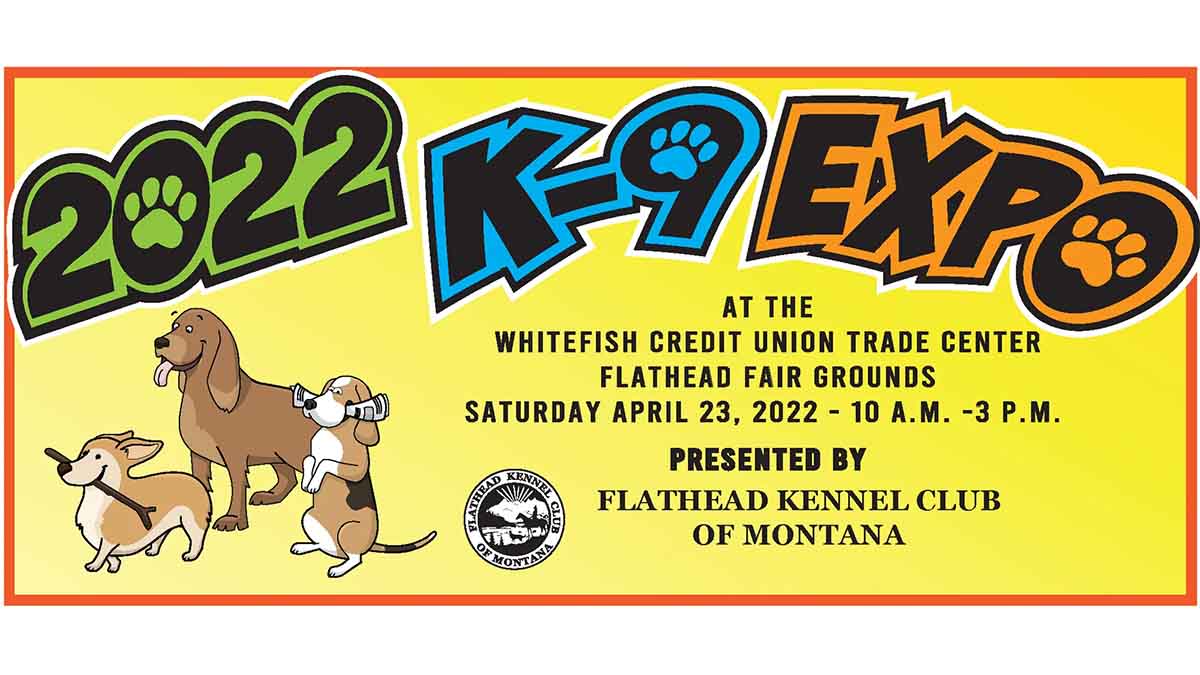 Do you love dogs? Then the Flathead Kennel Club of Montana Canine Expo 2022 is the place that you need to be this weekend. On Saturday, April 23, 2022, from 10am until 3pm, head on over to the Whitefish Credit Union Trade Center at the Flathead Fair Grounds for a little 2022 K-9 Expo fun. 
The Flathead Kennel Club will, once again, host a Canine Expo promoting responsible dog ownership. There will be demonstrations regarding training, search & rescue, scent work and canine educational presentations.  
Now – This day is all about the dogs and their human companions. There will be demonstrations and activities about training, search & rescue, scent work, trick dog, and much more. Educational information will be presented about dog health care, responsible breeders, service, therapy and emotional support dogs, responsible dog ownership and canine 1st aid. Local business and animal resources will be on site sharing information about resources available in our area!

Flathead Kennel Club of Montana Canine Expo 2022 Details
Date/Time: Saturday, April 23, 2022 10am -3pm
Location: Flathead County Fair Grounds
Canine Expo 2022 Admission Price: $2 per person , $5 for Family
Click HERE for Canine Expo 2022 Ticket Information
About Flathead Kennel Club of Montana
Who We Are
The Flathead Kennel Club of Montana is a nonprofit organization of dog breeders, fanciers, exhibitors and trainers dedicated to the advancement of purebred dogs. Most members live in and around Kalispell, MT in the Flathead Valley. Kalispell is located in Northwest Montana 33.6 miles from Glacier National Park.
Our Mission
To further the advancement of all purebred dogs; to do all in its power to protect and advance the interests of all breeds of the purebred dogs and to encourage sportsmanlike competition at dog shows and obedience, rally, or agility trials; to conduct sanctioned matches, dogs shows obedience trials and other events for which the Club is eligible under the Rules and Regulations of The American Kennel Club.
Learn more  – HERE. 
Are you in the Buzz?
406.Buzz is your best resource for the latest events happening around the Montana Flathead Valley area. From Kalispell and Whitefish to Eureka and Columbia Falls, we've got the hottest events, best outdoor activities, restaurant lists, and so much more.  From farmers' markets and breweries to festivals, music events and family fun entertainment, we know all the buzz happening around town.
Whether you are a local or a visitor, we have all the insider information on the best places to check out every day of the week. Check out our  Events Calendar – HERE –  and get in the buzz!