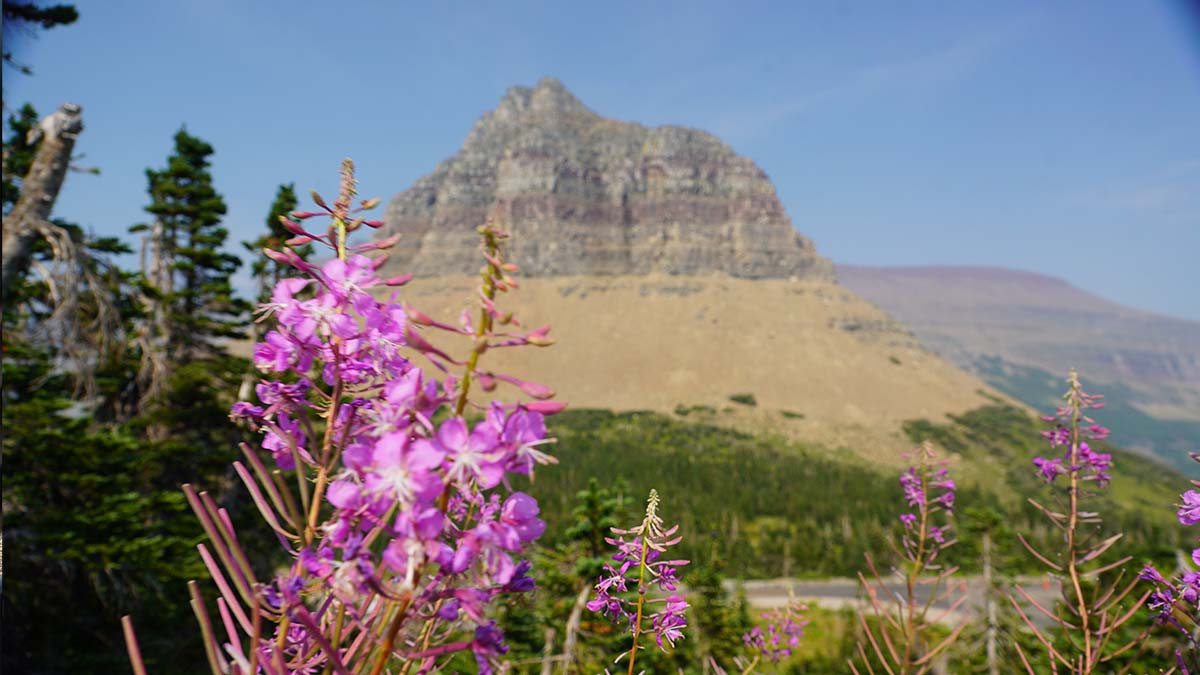 With the snow still on the ground, it may seem a little too soon to be thinking about the Going-to-the-Sun Road Vehicle Reservation. Vehicle reservations go online on March 2, 2022 for Going-to-the-Sun Road Vehicle Reservation. Vehicle Registration can be obtained through https://www.recreation.gov/.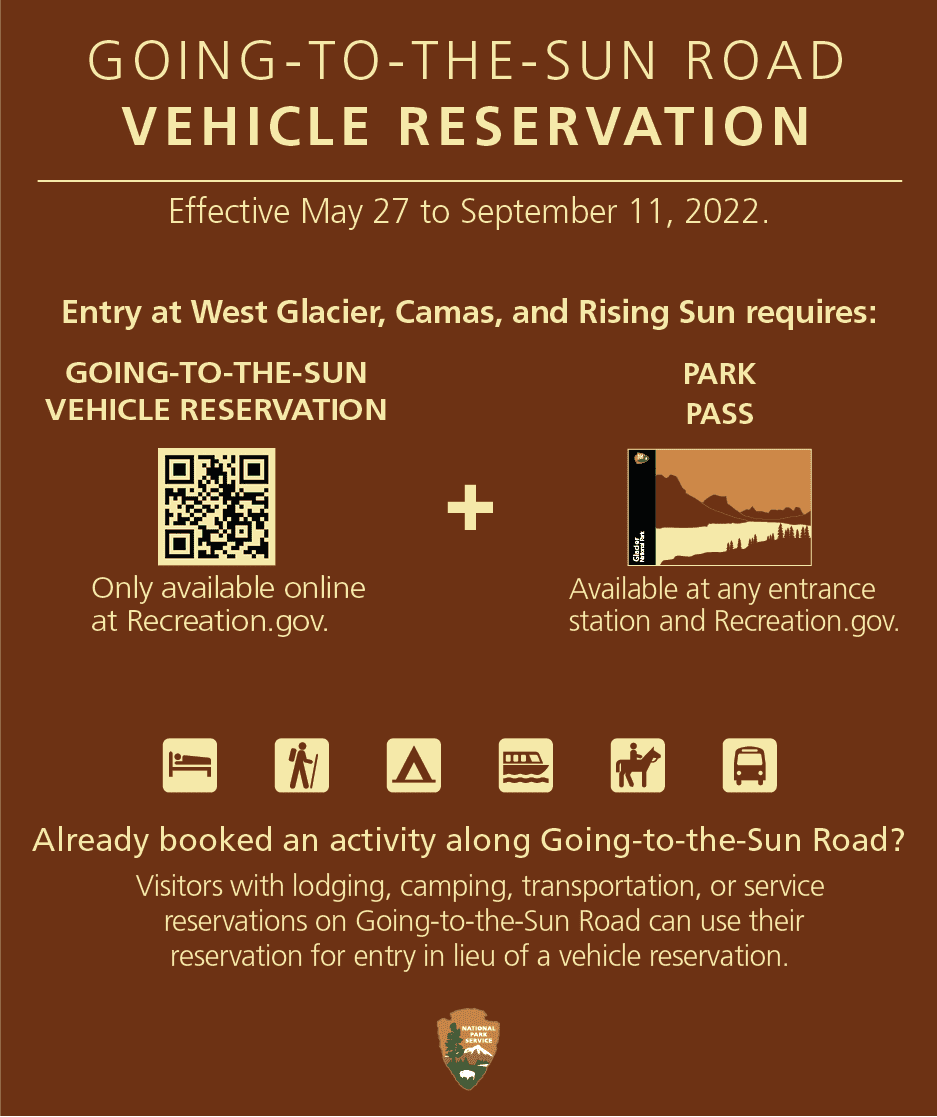 Going-to-the-Sun Road Vehicle Reservation Details
A Going-to-the-Sun Road Vehicle Reservation is required for each vehicle accessing the Going-to-the-Sun Road from May 27 through September 11, 2022, from 6 am to 4 pm. Going-to-the-Sun Road include all points between the West Glacier, Camas, and St. Mary entrances.
Valid for 3 days
Cost: $2
Vehicle access beyond these points require a Going-to-the-Sun Vehicle Reservation, in addition to a park pass:
West Entrance Station

Camas Entrance Station

Rising Sun area (5 miles west of St. Mary Entrance Station)
Visitors with lodging, camping, transportation, or commercial reservations within the GTSR corridor can use their service reservation receipt for entry in lieu of the vehicle reservation from Recreation.gov. This included reservation applies only to the date of your service reservation.
A vehicle reservation will not be required at the St. Mary Entrance prior to the Going-to-the-Sun Road being fully open, typically around June. Once snow removal and road preparations are complete, vehicle reservations will be required at the Rising Sun area.
Parking passes are available at the entrance station or by visiting https://www.recreation.gov/.
When can I get my vehicle reservation?
Vehicle reservations go online March 2.
Primary Booking Window: Roughly half of the vehicle reservations are available 120 days in advance on March 2nd at 8:00 am MST.
Secondary Booking Window: The remaining vehicle reservations will be available the day before the effective day.
How do I reserve my vehicle reservation?
The reservation system will require visitors to set up an account on www.Recreation.gov and obtain a vehicle reservation ($2 nonrefundable fee). Recreation.gov is not operated by Glacier National Park. Visitors may also make a reservation through Recreation.gov's call center. Contacting the call center does not give you an advantage towards securing a reservation but provides help for those who don't have access to internet or are not as familiar with technology. Call centers are open every day from 8:00 am MDT to 10:00 pm MDT and the reservation fee remains $2.
Vehicle reservations are available online at https://www.recreation.gov/ or:
by calling the Reservation Line: 877-444-6777
Reservation International: 606-515-6777
Reservation Line (TDD) 877-833-6777
or by using the recreation.gov mobile app (iOS/Android).
Visitors are encouraged to set up their account in advance. Once you set up an account, you will select the day you plan to visit the park, add it to your cart, and process payment. Visit the article on the Recreation.gov Help Center for detailed information on purchasing a vehicle reservation. After payment, you will receive an e-mail confirmation with an attached vehicle reservation. Visitors should save the vehicle reservation (e.g., print, download, screenshot). Vehicle Reservations are non-transferable, and resale or auction of reservations is prohibited. Visitors are encouraged to secure vehicle reservations prior to arriving at the park. Vehicle Reservations must be purchased from Recreation.gov and are not available at park entrance stations or park offices. Limited cell service is available in West Glacier and St. Mary. Wi-Fi may be available in surrounding communities. Many public libraries and area hotels provide free access.
Are you in the Buzz?
406.Buzz is your best resource for the latest events happening around the Montana Flathead Valley area. From Kalispell and Whitefish to Eureka and Columbia Falls, we've got the hottest events, best outdoor activities, restaurant lists, and so much more.  From farmers' markets and breweries to festivals, music events and family fun entertainment, we know all the buzz happening around town.
Whether you are a local or a visitor, we have all the insider information on the best places to check out every day of the week. Check out our  Events Calendar – HERE –  and get in the buzz!