The 33rd Huckleberry Days Arts Festival will take place August 12 through 14, 2022, in the Depot Park (Railway St. & Central Avenue). Whether you are looking for great food and music or unique crafts and fine arts, The Huckleberry Days 2022 Festival will have everything you are looking for and it's FREE! This festival is great for all ages.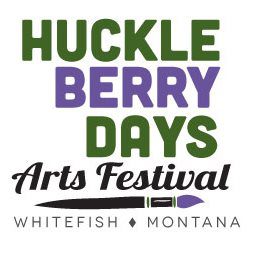 There will be over 100 different artists of fine arts and crafts. Activities Include: Aerial dance performances by Levitation Nation on Saturday and Sunday A living statue and Glacier Bank will be serving up free Huckleberry Ice Cream too.
Huckleberry Days 2022 Details
Friday, August 12, 2022:
*Arts Festival – Depot Park: 10 am to 6 pm
Saturday, August 13, 2022:
*Arts Festival – Depot Park: 10 am – 6 pm
Sunday, August 14, 2022:
*Arts Festival – Depot Park: 10 am – 4 pm
Huckleberry Days 2022 Vendors
The vendors' list is coming soon. The good news is that there are so many vendors that there is even a vendor waitlist. You will get to enjoy shopping with some great vendors like Golden Daisy Quilts, Alpine Textiles, Gen DeLorne Art, Timberdermist, and Sew Many Aprons…just to name a few.
Are you in the Buzz?
406.Buzz is your best resource for the latest events happening around the Montana Flathead Valley area. From Kalispell and Whitefish to Eureka and Columbia Falls, we've got the hottest events, best outdoor activities, restaurant lists, and so much more. From farmers' markets and breweries to festivals, music events and family fun entertainment, we know all the buzz happening around town.
Whether you are a local or a visitor, we have all the insider information on the best places to check out every day of the week. Check out our Events Calendar – HERE – and get in the buzz!