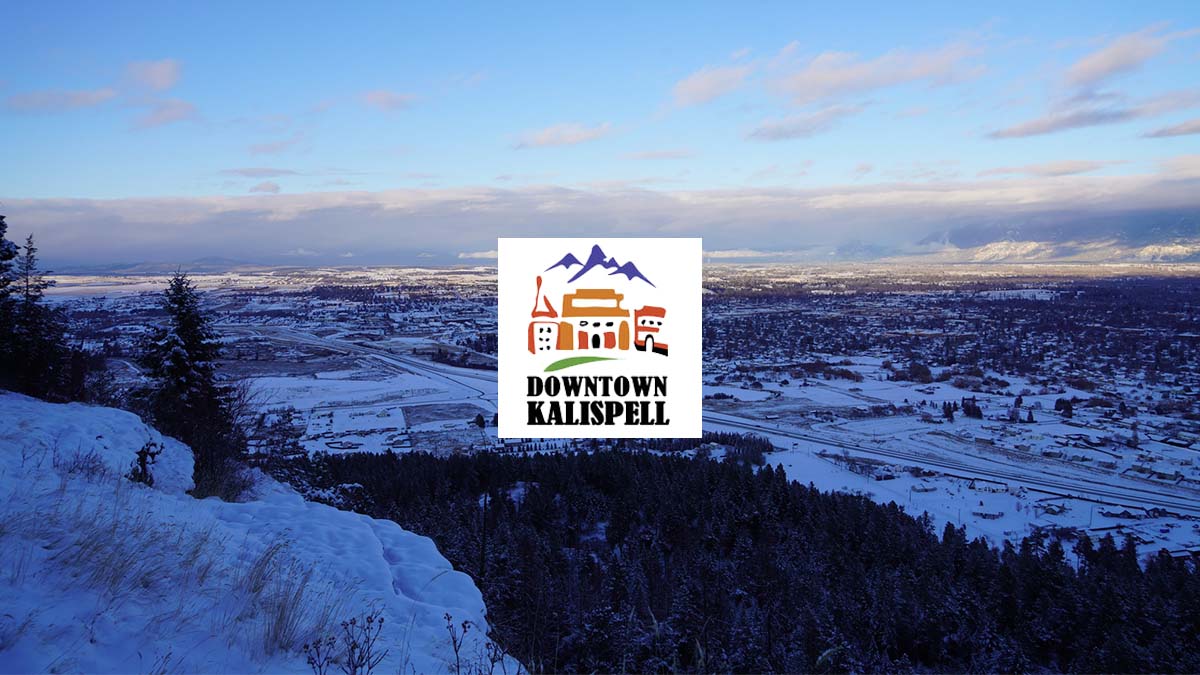 You know what is better than shopping…. great shopping with discounts! The Downtown Kalispell Holiday Savings Passport is still available. Yes the holidays are over, but the discounts continue. Don't worry, you don't have to put in a credit card to get these discounts. The Kalispell Holiday Savings Passport is actually mobile which you will not have to worry about where you left your clipped coupon. Plus, there is not even an App to download. 
"Inside this pass you'll find a host of downtown businesses offering your various discounts and special offers to help with your holiday shopping and dining. " ~ Downtown Kalispell

Kalispell Holiday Savings Passport Details
We are a full-service salon and spa in a happy and professional atmosphere. Our services include hair, nails, pedicures, lashes, waxing, and massages.
We are a locally owned small business that specializes in craft beer, seltzer, sours, and food. Our mission is to build community through craft brewing. We have raised over $50,000 for local non profits in our first 2 years of operation and we continue to partner with community leaders to make a lasting impact in our community.
What's Included
Buy Any 12oz Beverage Get One FREE
Hockaday Museum of Art, located in the historic, turn of the century Carnegie Library building. Feature rotating art exhibitions, art classes, tours, and public programs, and has a permanent gallery dedicated to the art and artists of Glacier National Park.
What's Included
1/2 Price Admission Or 10% Off In The Giftshop
We are a home furnishings store featuring vintage and new furniture, decor, accessories, textiles and gifts.
Imagination Station offers toys, games, puzzles, science experiment and arts & crafts for all ages infants to adults. "Open your Imagination" and come by and check out all the fabulous, affordable products.
What's Included
20% Off Your Purchase Of $50 Or More
KALICO Art Center is a contemporary, nonprofit community space for all ages and abilities to create, connect, and experience art by offering dynamic classes, events, exhibitions, and studio space.
Kalispell Grand Hotel LLC
Historic hotel surrounded by local shops and great restaurants. Included with your stay is a continental breakfast (with homemade touches) and fresh baked homemade cookies in the evening.
What's Included
Lemontree Montana/Sara Shine
Montana Modern Fine Art is a family run fine art gallery located in the heart of the Flathead Valley on Main Street in Kalispell. For over 20 years we've been helping our clients create beautiful and unique art collections. Our gallery is home to the studio of artist Marshall Noice. We represent
…
MontaVino Winery is a local winery and tasting room. We offer complimentary samples of any of our 14 varietals, we also offer for purchase by the glass, tasting flights, and bottles. We invite you to check out our beautiful tasting room, cozy up to the fireplace and enjoy an evening with family or
…
What's Included
Complimentary Glass Of Wine With Purchase Of Bottles Of The Same Varietal
We at Nature Baby pride ourselves on being able to help navigate the already crazy world of parenting. We work to help determine what each unique parenting adventure is going to look like and match the right products for that adventure. We have everything from clothing and toys to car seats and strollers.
What's Included
10% Off Clothing
20% Off Gear Accessories
BOGO 50% Off Gloves
Norm's Soda Fountain is a family friendly local favorite. We take pride in serving you fresh local beef and bison burgers along with hand crafted soda fountain favorites; malts, milkshakes, old-fashioned ice cream sodas, banana splits, floats and phosphates! We also have over 500 magazine titles
…
What's Included
BOGO Milkshake
BOGO Old-Fashioned Ice Cream Soda
Red Lion Hotel Kalispell is a mountain lodge located in the heart of Montana's favorite ski town, Kalispell. Conveniently attached to the Kalispell Center Mall and neighboring the Rocky Mountains, Red Lion Hotel Kalispell serves as the central location for Kalispell fun. Enjoy easy accessibility to
…
What's Included
15% Off Your Stay In A Standard Guest Room
Hand-knotted Rugs and Rug Cleaning/Repairs
What's Included
Swappers is a great place to stop while you are shopping downtown. Our store features 5000 sq ft of shopping space. We have over 35 dealers who offer antiques, vintage items, gifts, collectibles, farmhouse, furniture and many more items. Other items you might not expect are comic books, a large
…
What's Included
The Interim Bar/Alchemy Lounge & Casino
The Interim bar is a temporary bar for a temporary solution. We're working on something special for Kalispell and wanted to provide you with a straightforward and positive experience in the Interim. We have a great new menu, a full bar with creative cocktails, and a great staff.
What's Included
Buy One Shared Plate Get One Free
We are a rock, crystal and gift shop. We sell a wide variety items ranging from beautiful crystals, jewelry, incense, tarot and oracle cards, singing bowls, statues and so much more!
What's Included
20% Off Backflow Incense Burners
20% Off Kaftan Dresses
By One Get One Half Off Incense
Wheat Montana Bakery & Deli
The aroma of freshly baked goods and a friendly staff set the stage for what is in store for the thirsty or hungry among you. Whether you're interested in flour, bread, specialty grains, bakery items, flat-out good coffee, or a homemade deli sandwich, we know you're going to taste the difference.
What's Included
50% Off Cinnamon Roll With Purchase
The Flathead's Premier Bicycle Specialists, since 1918. FULL SERVICE BIKE SHOP – Sales, Repair, Rentals. Trek, Salsa, Electra and more!
What's Included
10% Off Bicycle Accessory Or 15% Off Bicycle Helmet
Through various styles of yoga, Yoga Hive nourishes minds, strengthens bodies, and deepens souls through guided yoga practice and meditation. We offer traditional yoga, kriya kundalini, kids yoga, teen yoga, meditation, and SUP (paddleboard) yoga! Contact us for Bridal Parties and Private Yoga Classes.
What's Included
Two Weeks Unlimited For $44
See all of the Kalispell Holiday Savings Passport participants – HERE. 
Are you in the Buzz?
406.Buzz is your best resource for the latest events happening around the Montana Flathead Valley area. From Kalispell and Whitefish to Eureka and Columbia Falls, we've got the hottest events, best outdoor activities, restaurant lists, and so much more.  From farmers' markets and breweries to festivals, music events and family fun entertainment, we know all the buzz happening around town.
Whether you are a local or a visitor, we have all the insider information on the best places to check out every day of the week. Check out our  Events Calendar – HERE –  and get in the buzz!