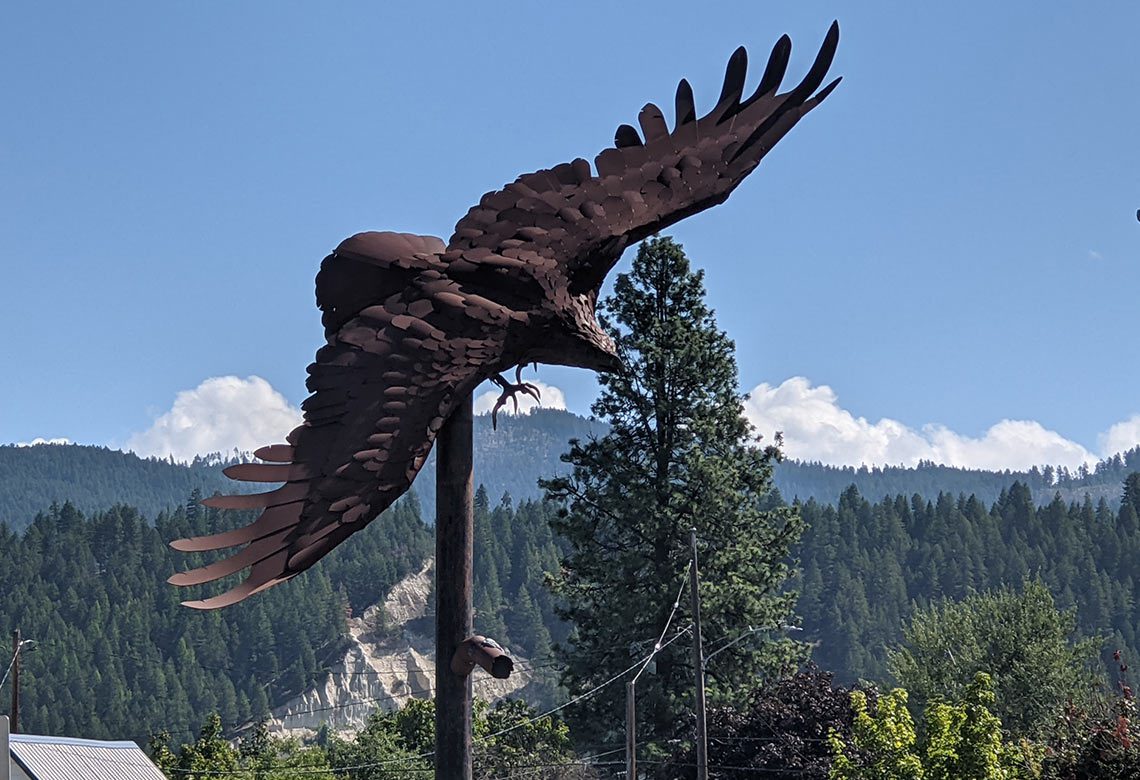 The city of Libby in Montana is known as the "City of Eagles," and was settled in the 1880's, Libby has about 2,750 residents and is located on Kootenai River shadowed by the Cabinet Mountains.
The city has a long history of mining and timber industry, but has transitioned over the years to tourism. As a city known as the City of Eagles, several eagle sculptures can be found around town including three 60 foot eagles.
From hiking and fishing to great food, skiing, camping and shopping, Libby is a great place to explore. Stop by the Libby Heritage Museum and check out an original locomotive, view the beautiful waterfalls at Kootenai Falls, and then see if you have what it takes to cross the Kootenai Falls Suspension Bridge.
Explore Libby, Montana
Do you like hiking? Libby has over 200 trails where you can explore and see nature peacefully. You can walk through ancient cedar groves that are lined with giant ferns or you can explore The Kootenai. Kootenai Falls and the Kootenai Falls Suspension Bridge are both a site to behold.  If that is not enticing enough, the wildlife is amazing offering great opportunities to catch a glimpse of Bighorn sheep, white-tailed deer, mule deer, moose, elk , black bears, bobcats, mountain lions, osprey and of course bald eagles.
Do you enjoy fishing, boating and hunting? The Kootenai River flows year round because of the Libby Dam which means there are great opportunities for the fishing enthusiast.  Lake Koocanusa likes half way between the US and Canada. It has over 200 miles of accessible shoreline which is perfect for boating. Hunting is a way of life in Montana and the hunting in the Kootenai is great with over 6,000 acres to explore.  There are also hundreds of campgrounds to choose from in the area. If you like golf, check out the 18 hole course at the foot of the Cabinet Wilderness. 
How about skiing and snowmobiling? Libby is not crowed which means you can choose your own adventure as you cross-country ski through groomed trails with spectacular views of Yaak and Kootenai. Grab a helmet and explore the area on a snowmobile. Each ride is unique offering an experience that will be remembered. Turner Mountain has over 300 inches of snowfall per year. It is a volunteer run located 23 miles north of Libby with one double chairlift and about 300 acres. The mountain is open Friday through Sunday only so plan ahead.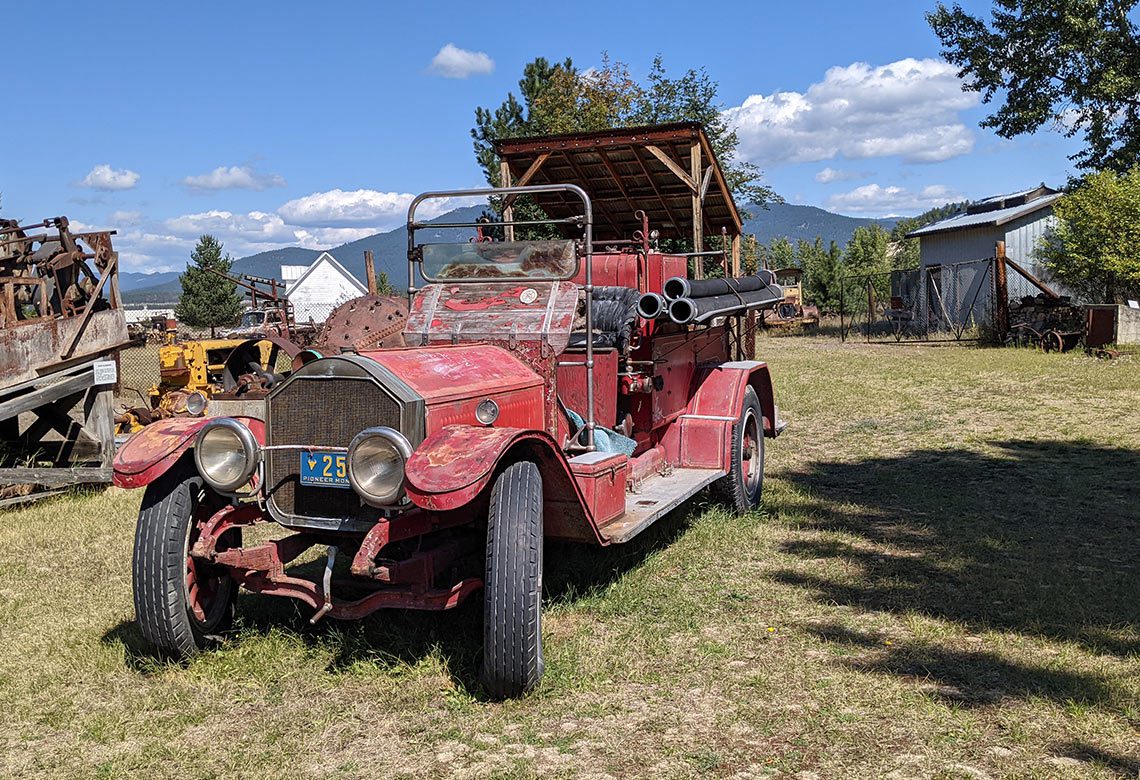 Is shopping and eating more of your style? If you like antiquing, there are some great deals in Libby. Stop by Left Hand Antiques and Curios, Red Barn Antiques and even the thrift stores. You may find a treasure that you must add to your collection. There are lots of great gift shops filled with local hand-made items from quilts to huckleberry jam. You will not go hungry in Libby with great local restaurants like Henry's Restaurant, The Last Straw Café, and the Burger Express….just to mention a few. Ask the locals, they will tell you a great place to stop in for a bite.  Don't forget to stop into the Heritage Museum, it is a wonderful place to explore and learn about the history of Libby, Montana. 
Libby is a great place to check out in Montana, but don't read about, visit Libby, Montana.  There are lots of great resources to learn more about Libby, Montana. Check out LibbyMT.com, City of Libby Website, or the Libby Chamber Website.
Are you in the Buzz?
406.Buzz is your best resource for the latest events happening around the Montana Flathead Valley area. From Kalispell and Whitefish to Eureka and Columbia Falls, we've got the hottest events, best outdoor activities, restaurant lists, and so much more.  From farmers' markets and breweries to festivals, music events and family fun entertainment, we know all the buzz happening around town.
Whether you are a local or a visitor, we have all the insider information on the best places to check out every day of the week. Check out our  Events Calendar – HERE –  and get in the buzz!