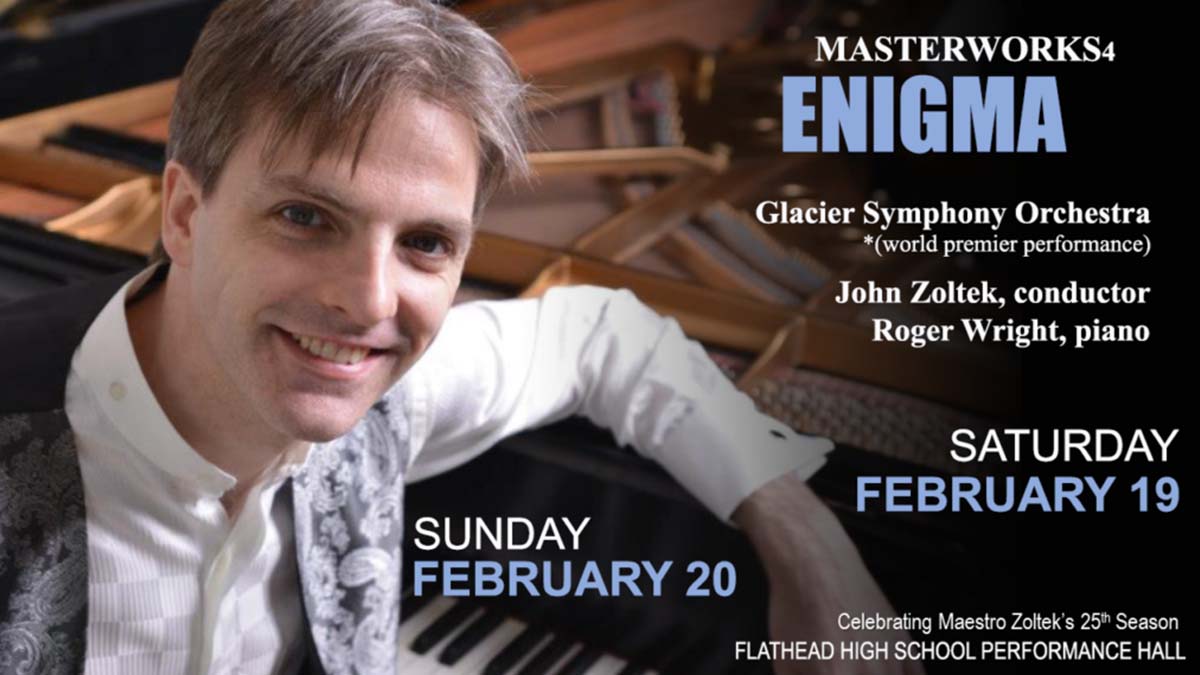 On Saturday, February 19 and Sunday February 20, 2022, MasterWorks4 Enigma will take place with Pianist Roger Wright at the Flathead High School Performance Hall in Kalispell, Montana. 
"Pianist Roger Wright returns to the Symphony for a World Premiere Performance of an exciting new work for piano and orchestra by Houston-based composer Matthew Mason with a familiar title, Rhapsody on a Theme by Paganini*– but with a uniquely different "twist" than Rachmaninoff's! Mason's work is immediately captivating and terrifically exciting from start to finish! Concluding the program will be one of the great English compositions of the 19th century, Sir Edward Elgar's Enigma Variations, his fascinating musical portraits of friends and family. Zoltek's evocative dance inspired Hemispheres will open the concert. "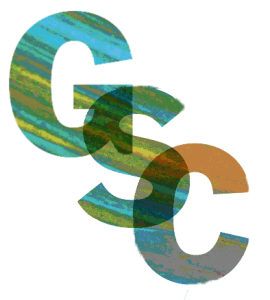 Masterworks4 Enigma Details
Masterworks4 Enigma Dates:
Saturday, February 19, 2022 7:30 pm
Sunday, February 20, 2022 3:00 pm
ENIGMA
Glacier Symphony – John Zoltek, conductor
Roger Wright, piano
Matthew Mason, composer
Zoltek, Processional
Mason, *Rhapsody on a Theme by Paganini (Wright)
Elgar, Enigma Variations
(*world premier performance)
Youth through grade 12 FREE in tiers 2 & 3 at MasterWorks concerts
Flathead High Performance Hall - 644 4th Ave W, Kalispell
SATURDAY Concert Box Office opens at 6:00 pm, seating begins at 7:10 pm
OR
SUNDAY Concert Box Office open sat 1:30 pm, seating begins at 2:40 pm
(Please email info@gscmusic.org if you are unable to print or show on mobile device so we can have at concert will call)
Tickets – Buy Masterworks4 Enigma – HERE.
Are you in the Buzz?
406.Buzz is your best resource for the latest events happening around the Montana Flathead Valley area. From Kalispell and Whitefish to Eureka and Columbia Falls, we've got the hottest events, best outdoor activities, restaurant lists, and so much more.  From farmers' markets and breweries to festivals, music events and family fun entertainment, we know all the buzz happening around town.
Whether you are a local or a visitor, we have all the insider information on the best places to check out every day of the week. Check out our  Events Calendar – HERE –  and get in the buzz!