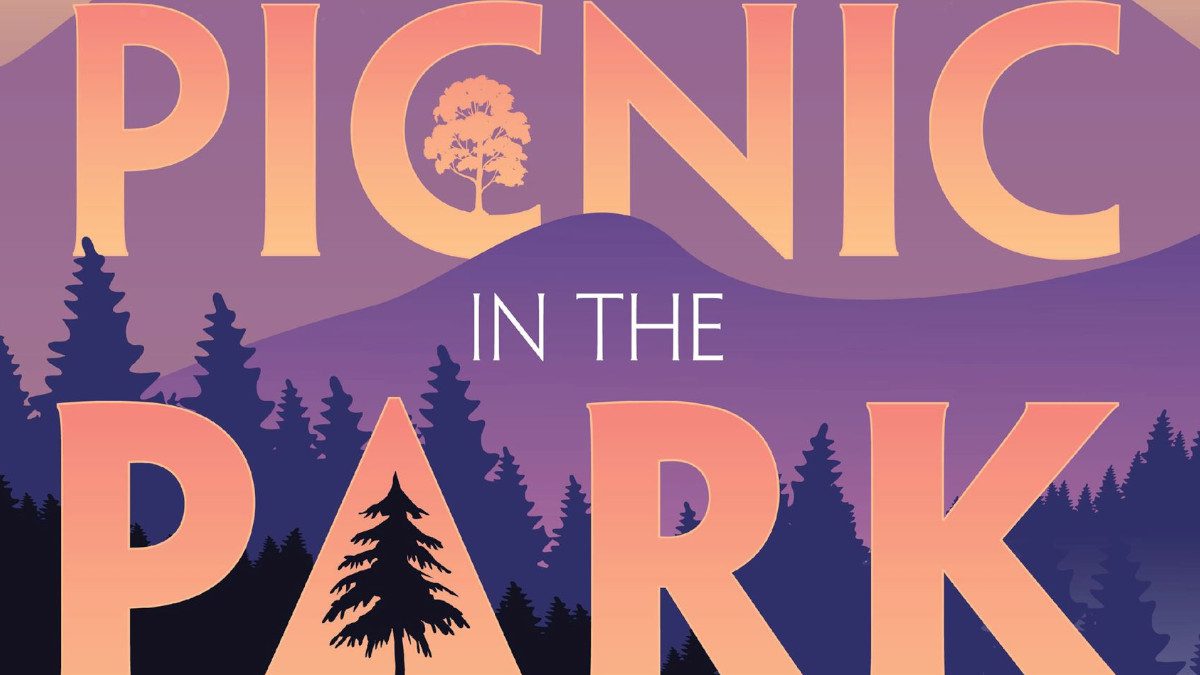 Get your blanket and maybe some lawn chairs and head on over to the Depot Park for free outdoor concerts. This summer, the Kalispell Parks & Recreation Concert Series is hosting Picnic in the Park on Tuesday evenings and Wednesday afternoons. The free concerts take place in Kalispell's downtown Depot Park. There will also be lots of great food vendors to complement the great live musical lineup.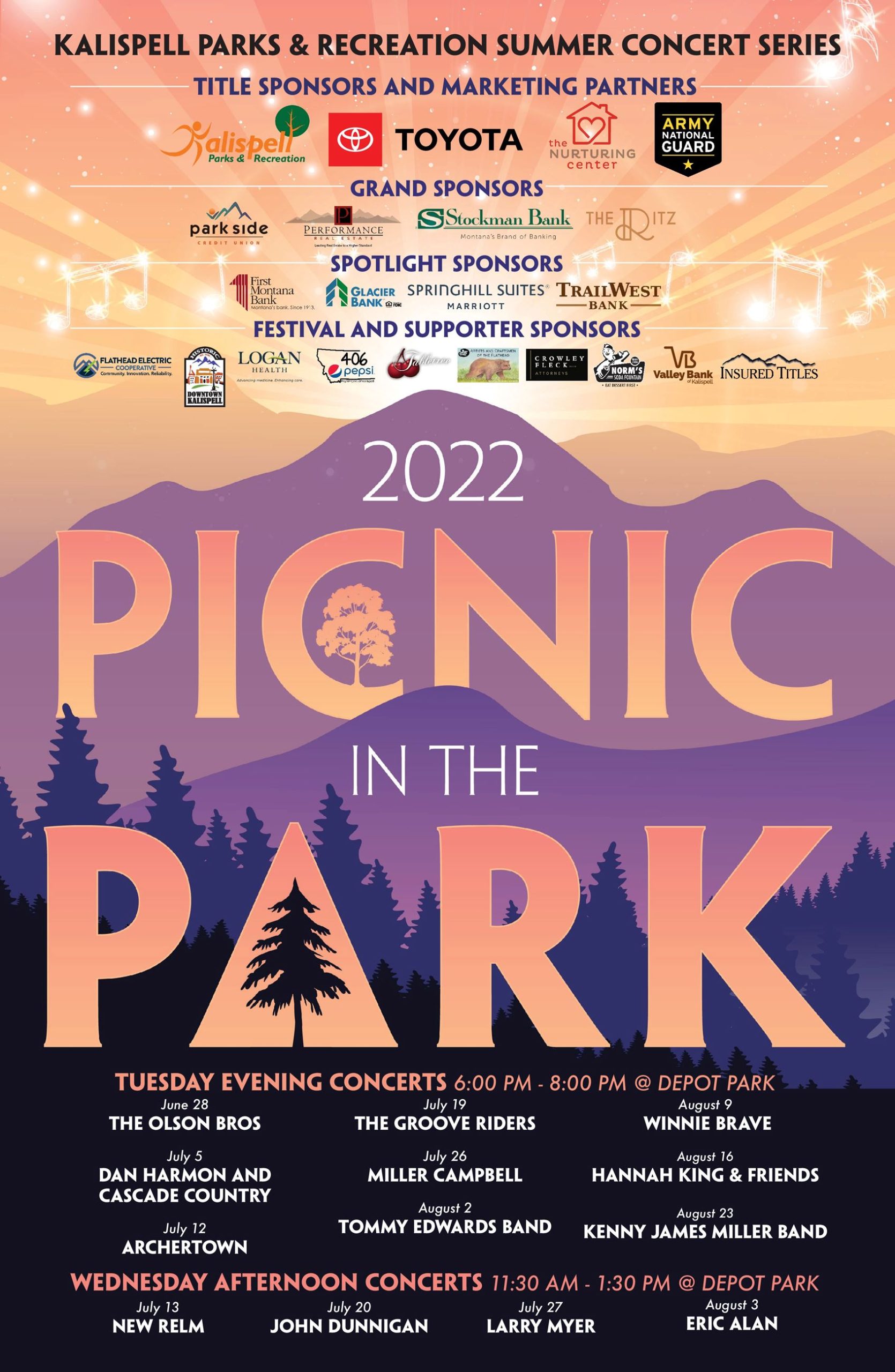 Picnic in the Park Music Lineup
The Picnic in the Park has a great musical lineup.
On Tuesdays from 6-8pm, the following bands and musicians will play:
June 28 – The Olson Bro
July 5 – Dan Harmon and Cascade Country
July 12 – Archertown
July 19 – The Groove Riders
July 26 – Miller Campbell
August 2 – Tommy Edwards Band
August 9 – Winnie Brave
August 16 – Hannah King & Friends
August 23 – Kenny James Miller Band
On Wednesday afternoons from 11:30 until 1:30pm, the following musicians will play:
July 13 – New Relm
July 20 – John Dunnigan
July 27 – Larry Myer
August 3 – Eric Alan
Kalispell Parks and Recreation maintain over 445 acres of parkland and natural open space that range from large urban and community parks to mini parks. Whether your recreation tastes trend towards a park with playgrounds and sports amenities, flower gardens, a free concert, walking trails or a quiet undeveloped place to enjoy trees and birds, Kalispell has something to offer everyone. Parks are opened from 6am until 11pm. Learn more about the parks – HERE.
Are you in the Buzz?
406.Buzz is your best resource for the latest events happening around the Montana Flathead Valley area. From Kalispell and Whitefish to Eureka and Columbia Falls, we've got the hottest events, best outdoor activities, restaurant lists, and so much more. From farmers' markets and breweries to festivals, music events and family fun entertainment, we know all the buzz happening around town.
Whether you are a local or a visitor, we have all the insider information on the best places to check out every day of the week. Check our calendar – HERE – and get in the buzz!