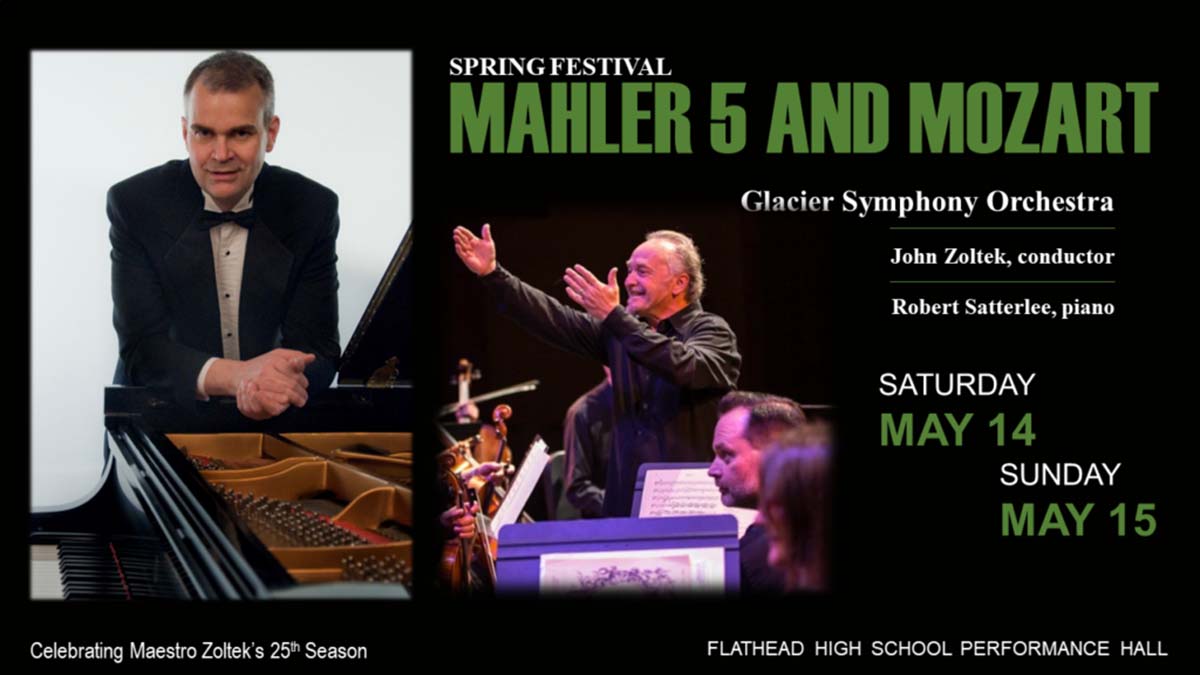 On Saturday, May 14 and Sunday May 15, 2022, the Spring Festival Mahler 5 And Mozart will take place at the Flathead High School Performance Hall. In celebration of Maestro Zoltek's 25th season, Glacier Symphony Orchestra and Maestro Zoltek will have concerts featuring Gustav Mahler's monumental Symphony No.5 in C # minor for large orchestra composed in 1902. This powerfully expansive, technically demanding 5-movement masterpiece includes the exquisitely beautiful Adagietto, one of Mahler's most popular movements said to be a musical expression of love to his wife, Alma. Our concert will open with a piano concerto by Mozart featuring piano soloist Robert Satterlee, originally from the Flathead!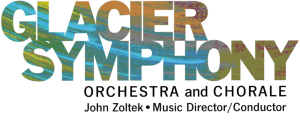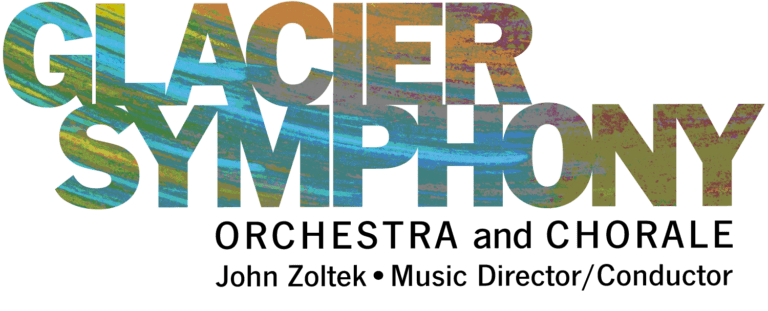 Spring Festival Mahler 5 and Mozart Details
 Dates: Saturday, May 14 & Sunday May 15, 2022
Time: Saturday – 7:30pm and Sunday 3:00pm
Location: Flathead High School Performance Hall
Price: $31-$41
Get your Tickets HERE now!
About Glacier Symphony
The Glacier Symphony, Orchestra and Chorale, is one of the most active performing arts organizations in the inner-mountain northwest. Located in Montana's beautiful Flathead Valley, the symphony produces a yearly Masterworks season of subscription concerts, educational programming for area schools, the family-friendly outdoor Symphony Night at Rebecca Farm, exclusive special events, and the region's only weeklong classical music series, Festival Amadeus. Join us as we explore the finest in classical music!
The Glacier Symphony, Orchestra and Chorale has its roots in the 1970's when the Performing Arts Council was formed from a core of music lovers in the Flathead Valley. The Council sponsored recitals and summer concerts in the Valley and later formed The Hockaday Chamber Orchestra, which performed a series of concerts. Glacier Symphony members of this early group included Doug James, Lindy James, and Shauneen and Ray Garner. Learn more – HERE.
Are you in the Buzz?
406.Buzz is your best resource for the latest events happening around the Montana Flathead Valley area. From Kalispell and Whitefish to Eureka and Columbia Falls, we've got the hottest events, best outdoor activities, restaurant lists, and so much more.  From farmers' markets and breweries to festivals, music events and family fun entertainment, we know all the buzz happening around town.
Whether you are a local or a visitor, we have all the insider information on the best places to check out every day of the week. Check out our  Events Calendar – HERE –  and get in the buzz!