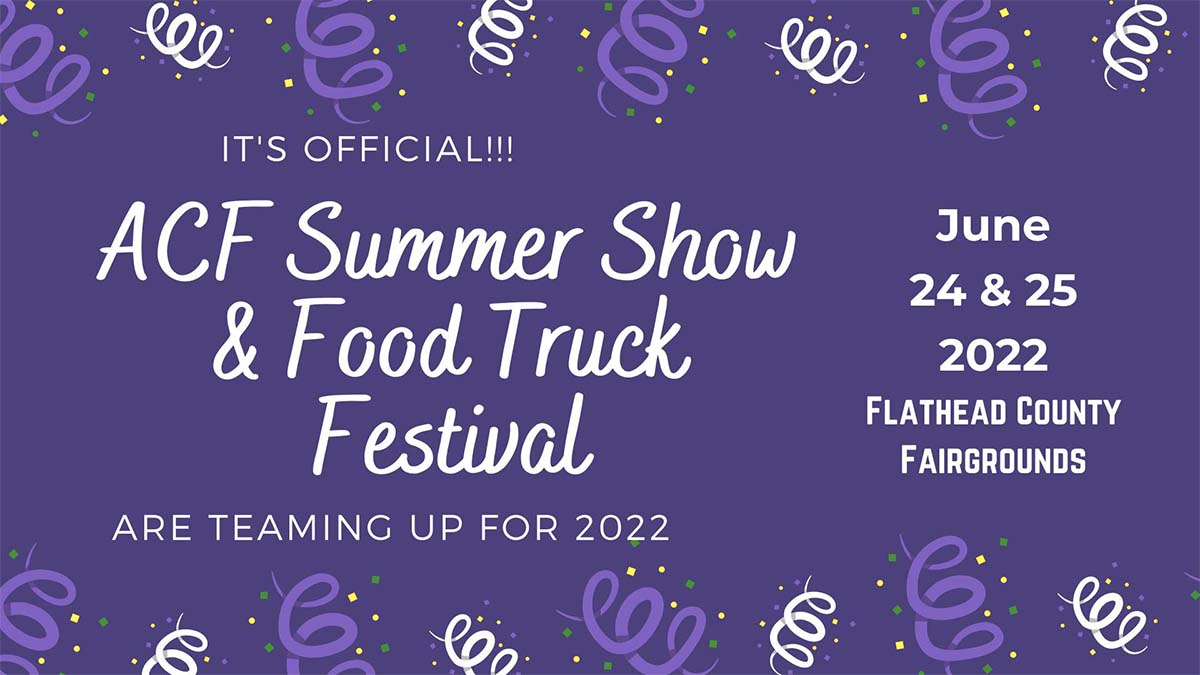 The Artists and Craftsmen of the Flathead are teaming up with the Flathead Food Truck Festival this year to bring you two-events-in-one. The ACF Summer Art & Craft Show and the Flathead Food Truck Festival is  free event that will have lots of great food from food trucks and local arts and craft. There will be over 100 Handmade Vendors, over 20 food trucks, raffle prizes, and live music. This is gonna be lots of fun!
Summer Show and Food Truck Festival 2022
DATES:
June 24 & 25, 2022
HOURS:
Friday- 10am-7pm
Saturday- 10am-7pm
VENDOR COSTS:
$200 Single Booth
$380 Double Booth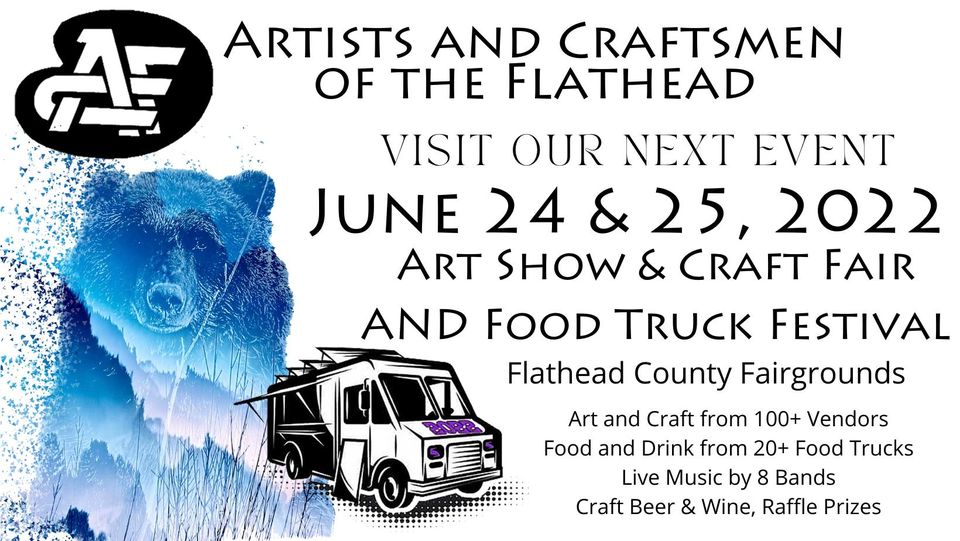 AFC Mission Statement
To promote interest in the arts and crafts. To maintain a friendly relationship among artists and craftsmen. To encourage the highest possible quality of work by members. To participate in art exhibitions and displays.
Artists and Craftsmen of the Flathead (ACF) is a non-profit organization dedicated to promoting the arts, crafts and small business in the Flathead Valley. We provide small business growth information to our members in addition to hosting 2 craft shows per year, and the online ACF Market where our members can sell their handcrafted products.
We were founded in 1981 and have grown into a community of artists and crafters who are always happy to help each other, give advice, and learn small business tricks together. In order to grow our community even more, we are currently hosting workshops and "art nights" for local elementary and middle schools, teaching various crafts to other people and promoting the artistic accomplishments of young local artists.
Interested in becoming a member? Click HERE for more information on how to join.
Are you in the Buzz?
406.Buzz is your best resource for the latest events happening around the Montana Flathead Valley area. From Kalispell and Whitefish to Eureka and Columbia Falls, we've got the hottest events, best outdoor activities, restaurant lists, and so much more. From farmers' markets and breweries to festivals, music events and family fun entertainment, we know all the buzz happening around town.
Whether you are a local or a visitor, we have all the insider information on the best places to check out every day of the week. Check out our Events Calendar – HERE – and get in the buzz!