The circus has returned to the Kalispell Majestic Valley Arena August 7 through August 8, 2021. The Cirque Ma'Ceo is a revolutionary theatrical phenomenon unlike anything you have ever seen.
"Step into our exclusive universe and settle back in time. The world of Ma'Ceo is proud to showcase an almost extinct gem from the ancient times. Only 500 left in the world, is one of the rarest equine breeds…the magnificent "Ben Hur de Bernaville" a Boulonnais Draft Horse Stallion. Mesmerizing acrobatic feats, aerial dancing, and exotic horses, come feast your senses on the beauty and mystery through the adventure of Cirque Ma'Ceo. "
Cirque Ma'Ceo Details
There will be over ten different breeds of horses performing live including the most classic of riding styles from fast-paced Cossack riding, Classical Dressage, to a Ballet dance atop galloping horseback in a high-energy, fully choreographed, original experience for guests to enjoy. In the grand arena, guests will enjoy a spectacular show that includes aerial dancing and heart-pounding acrobatic feats on galloping horseback. The entertainment to be seen is unlike any other traveling show in the world! A completely original experience appealing to all age groups, with exotic breeds of horses and breathtaking images…All shows are approximately 1 hour and 35 minutes long.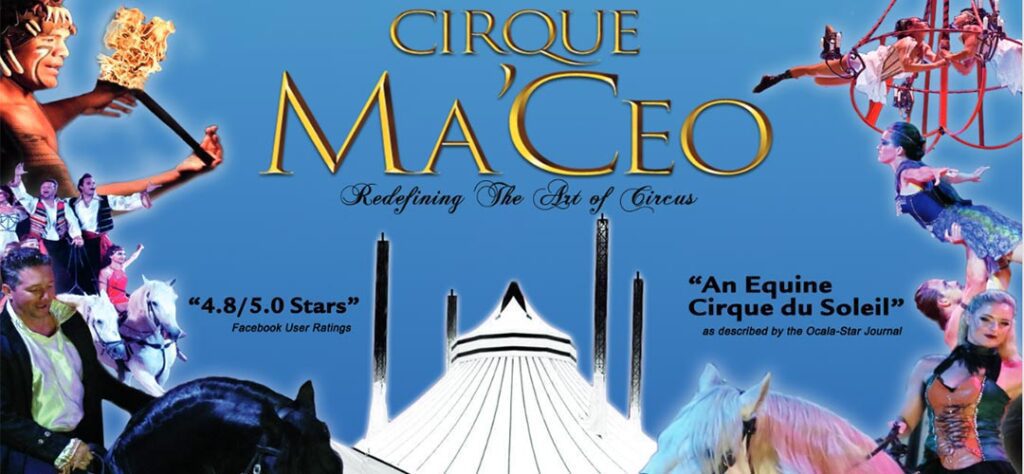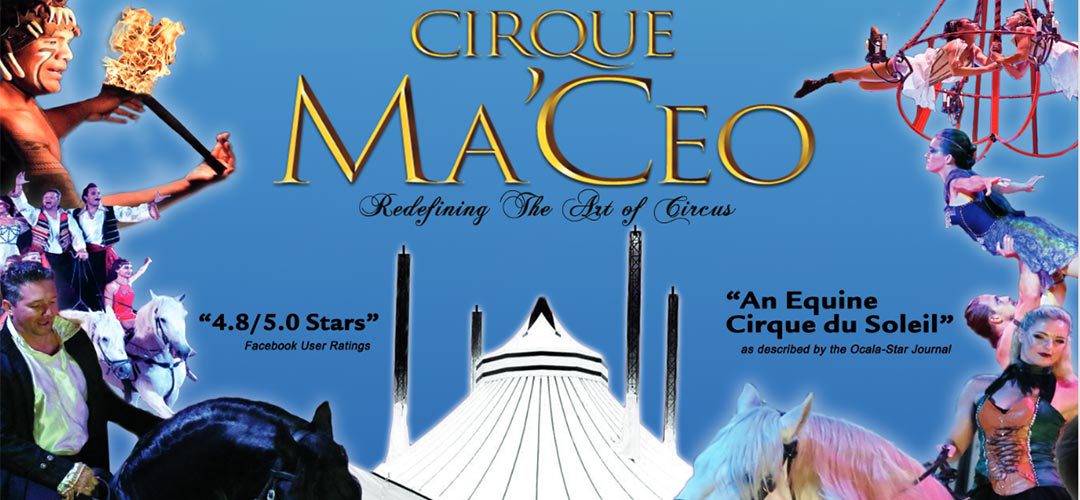 Cirque Ma'Ceo Tickets
Tickets start at $20 per person and group rates are available. Children 2 years and under are allowed to sit on your lap FREE of ticket charge. Click HERE to learn more about Tickets.
Are you in the Buzz?
406.Buzz is your best resource for the latest events happening around the Montana Flathead Valley area. From Kalispell and Whitefish to Eureka and Columbia Falls, we've got the hottest events, best outdoor activities, restaurant lists, and so much more. From farmers' markets and breweries to festivals, music events and family fun entertainment, we know all the buzz happening around town.
Whether you are a local or a visitor, we have all the insider information on the best places to check out every day of the week. Check out our Events Calendar – HERE – and get in the buzz!