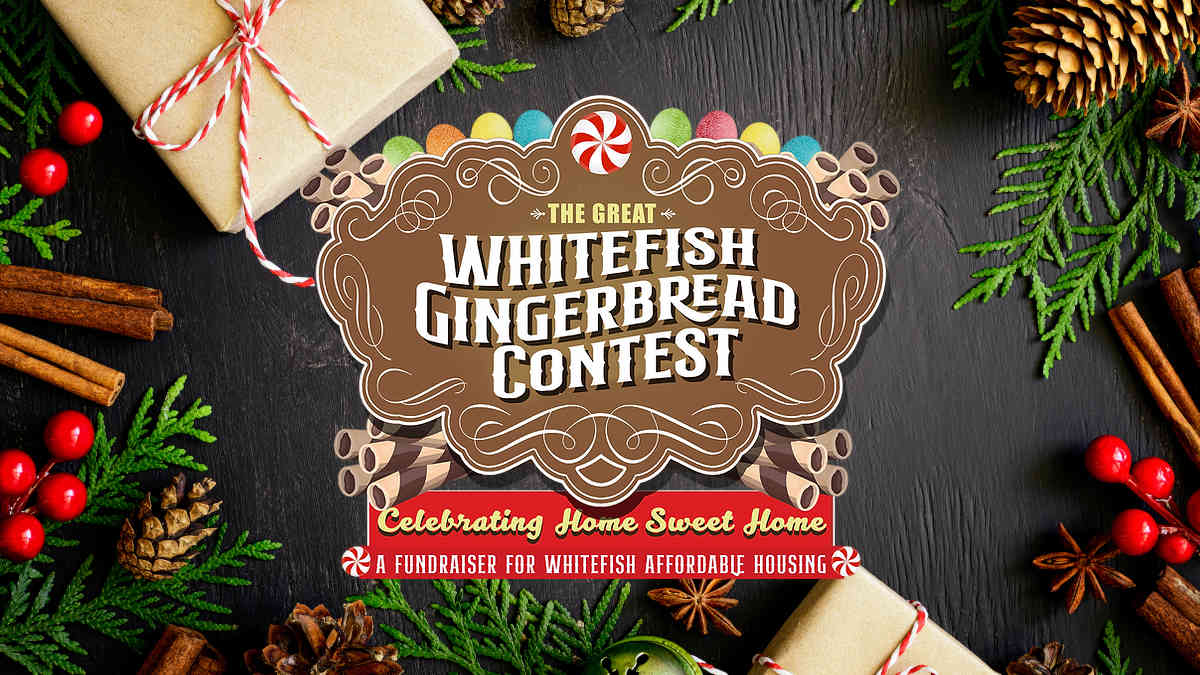 Attention all architects, structural engineers, painters, and artists! Are you good at Legos? Have you ever decorated cookies? How are your painting skills? In the end, all are invited to participate in the Great Whitefish Gingerbread Contest. Enter alone or with family, friends or coworkers! Help raise funds for Whitefish Affordable Housing while having fun, getting creative, and constructing to delight and impress. 
Contest Rules
The organizers for this great event want to encourage everyone to participate, so the restrictions to a minimum!
Kits and pre-made gingerbread are allowed. Just be sure to add your personal touch!
Graham cracker houses are permitted in the Family/Individual Division.
Houses must have been built within the current year.
Please build and deliver your house on a sturdy base measuring no bigger than 15"x15".
Visible elements of the house should be edible. (Does not include base or architecture under visible décor.) Items in the environment of your house may be inedible.
Designs may be any structure: houses, businesses, public buildings, hotels, churches, etc. 
Houses will be viewed from all angles.
Entries must be delivered to designated business by the end of business on November 30. We will contact you with your assigned business and associated contact information.
Entries must be picked up during the Christmas Stroll anytime after the announcement of the winners (starting at 6:30pm)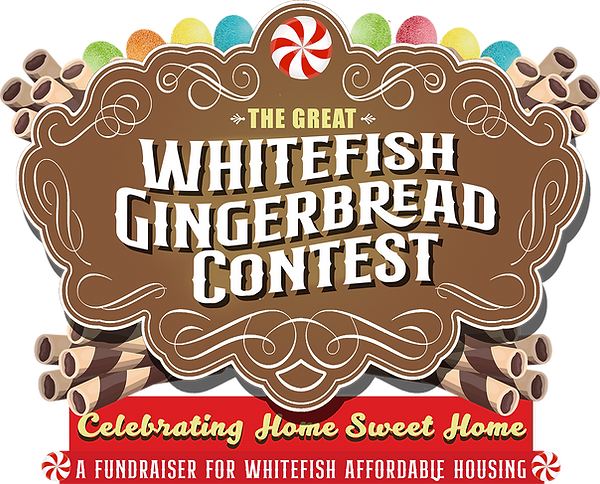 The Great Whitefish Gingerbread Contest Details
GINGERBREAD CONTEST SCHEDULE
November 5 – Entries Open
November 30 – Entries due to displaying business
December 4 thru 9 – Public voting
Morning of December 10, Entries Moved to WF Chamber Tent
December 10 – Winners announced at the Christmas Stroll
Family/Individual Entry: $20
Business Entry Level: $35
Learn more – HERE. 
Are you in the Buzz?
406.Buzz is your best resource for the latest events happening around the Montana Flathead Valley area. From Kalispell and Whitefish to Eureka and Columbia Falls, we've got the hottest events, best outdoor activities, restaurant lists, and so much more.  From farmers' markets and breweries to festivals, music events and family fun entertainment, we know all the buzz happening around town.
Whether you are a local or a visitor, we have all the insider information on the best places to check out every day of the week. Check out our  Events Calendar – HERE –  and get in the buzz!