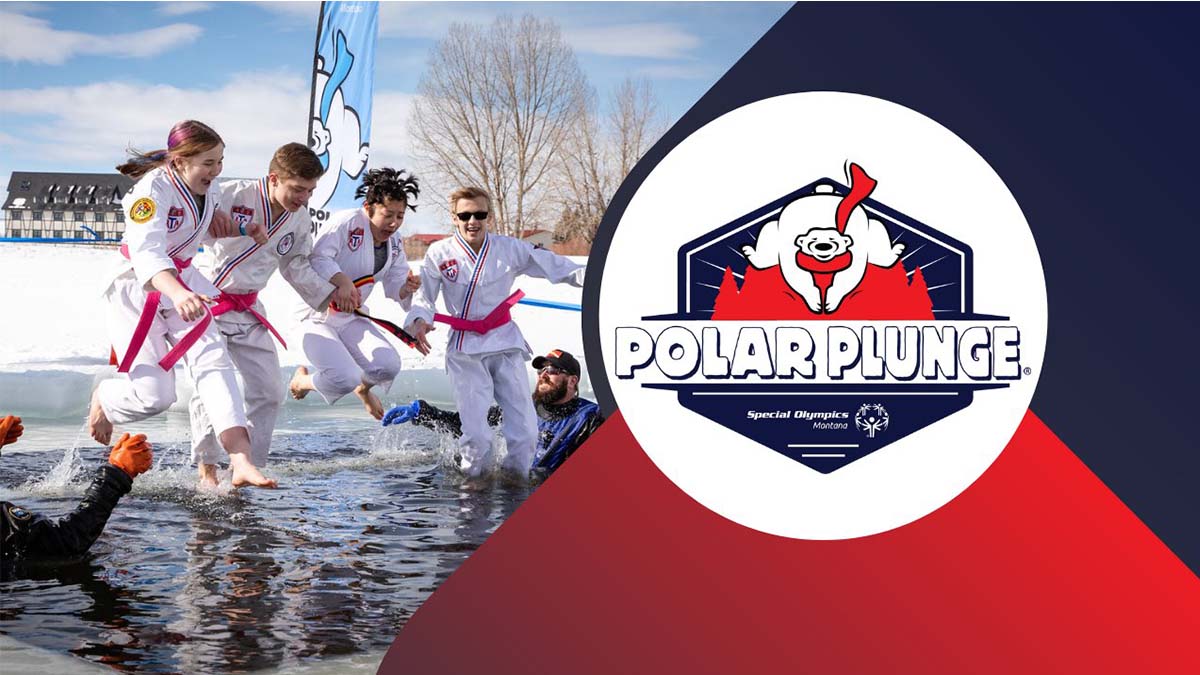 Do you think you can make the plunge? Will you freeze for a reason? On February 5, 2022, everyone is invited to the City Beach Whitefish at 11am to jump in the freezing cold winter waters to support the Special Olympics Montana athletes. It is easy to start your own fundraising page and get support for such a great cause. The most important thing to know is that all of the proceeds benefit a great cause and you can be part of making a difference. 
The Polar Plunge is a unique opportunity to support Special Olympics Montana athletes by taking an icy dip into freezing waters. ~ Polar Plunge Montana
The Penguin Plunge is a premier Whitefish event that takes place in conjunction with the Whitefish Winter Carnival so that plungers and spectators can enjoy all the festivities of the day! The Polar Plunge is primarily organized, promoted and conducted by the Law Enforcement Torch Run to benefit Special Olympics Montana.

Penguin Plunge Details
Registration:
Pre-Plunge Check In
First Interstate Bank
306 Spokane Ave Whitefish, MT
Feb. 2nd- Feb. 4th, 2022
9:00am – 4:00pm
Day-of Plunge Check In
City Beach Concession Stand
Whitefish, MT
8:30am – 10:30am
Click HERE for more details!
All proceeds benefit Special Olympics Montana
Donations are tax-deductible
Visit www.somt.org or call (406) 564-2072 or (800) 242-6876 for more information.
Are you in the Buzz?
406.Buzz is your best resource for the latest events happening around the Montana Flathead Valley area. From Kalispell and Whitefish to Eureka and Columbia Falls, we've got the hottest events, best outdoor activities, restaurant lists, and so much more.  From farmers' markets and breweries to festivals, music events and family fun entertainment, we know all the buzz happening around town.
Whether you are a local or a visitor, we have all the insider information on the best places to check out every day of the week. Check out our  Events Calendar – HERE –  and get in the buzz!