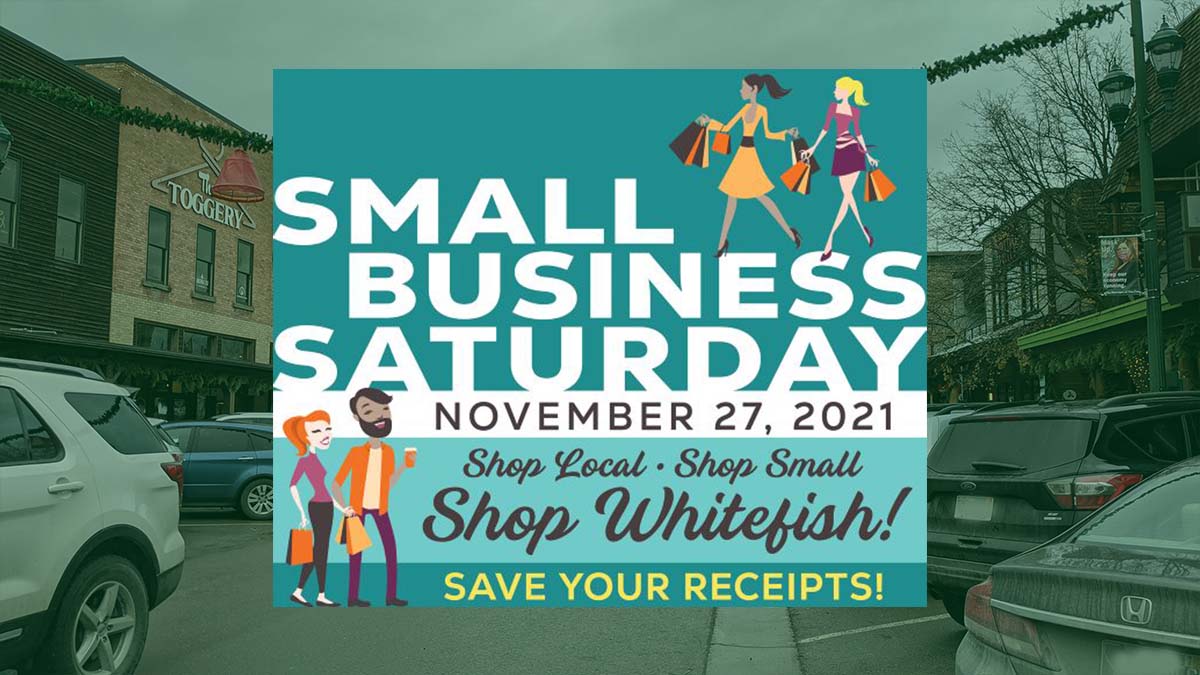 Holidays in Montana – It is certainly the most wonderful time of year, especially in beautiful Downtown Whitefish. This year will be different than last year because things are starting to get back to normal which means Small Business Saturday 2021 will take place. On Saturday, November 27, 2021, the Small Business Season in Whitefish will take place and culminates with the Christmas Stroll on December 10, 2021.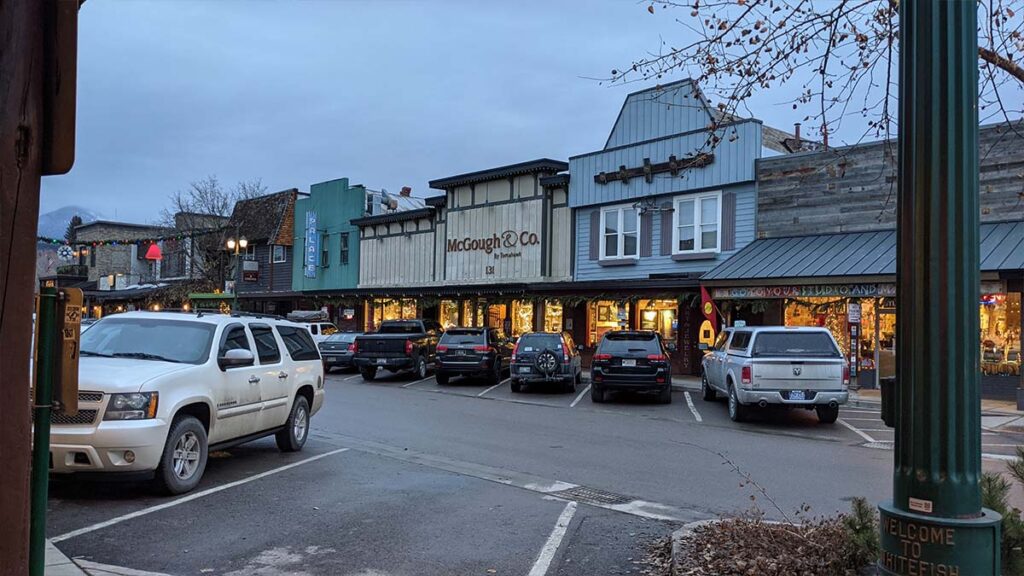 The Whitefish Chamber and Park Side Credit Unit are sponsoring the Whitefish Small Business Saturday 2021. 
"If you shop in Whitefish, you won't be disappointed. You won't find hectic crowds, pushing-and-shoving to get at that $29.99 Ronco frying pan, but you will find one-of-a-kind gifts, great bargains, friendly storekeepers and personalized service … and enjoy beautiful downtown Whitefish in all its holiday finery!" ~ Chamber Executive Kevin Gartland

Whitefish Small Business Saturday 2021 Specials
All of the business will have something special for shoppers to enjoy on this "Black Saturday" local shopping day. Some will offer discounts others will be giving free items away for the first shoppers. In addition to all of the wonderful bargains to be had in all of the Whitefish stores, Park Side Credit Union will be surprising 20 random shoppers with a gift of their own, picking up a portion of their shopping (or dining) tab … just for shopping small! And on top of all that, every purchase made in Whitefish from Small Business Saturday through the Christmas Stroll qualifies your customers for a shot at winning one of 10 amazing Prize Packages that'll be raffled-off at the Christmas Stroll!
The most important part about shopping locally is that you are supporting your community. Not only are you supporting local business with your purchases, but the revenues raised go support everything you enjoy in your community from roads to schools. Thank you for supporting local. 
Are you in the Buzz?
406.Buzz is your best resource for the latest events happening around the Montana Flathead Valley area. From Kalispell and Whitefish to Eureka and Columbia Falls, we've got the hottest events, best outdoor activities, restaurant lists, and so much more.  From farmers' markets and breweries to festivals, music events and family fun entertainment, we know all the buzz happening around town.
Whether you are a local or a visitor, we have all the insider information on the best places to check out every day of the week. Check out our  Events Calendar – HERE –  and get in the buzz!