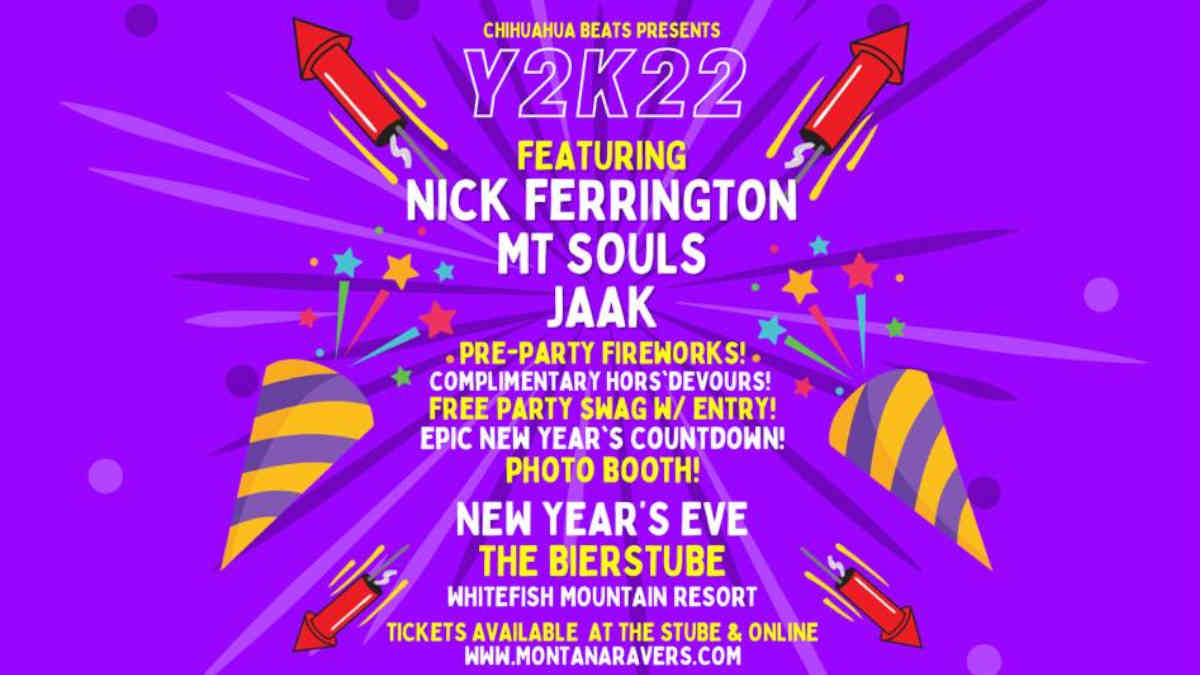 RING IN THE NEW YEAR AND SAY GOODBYE TO 2021 AT THE FLATHEAD VALLEY'S MOST EPIC NEW YEAR'S EVE PARTY – Y2K22 !!!!
Are you ready to the end the year 2021 with a bash?  Chihuahua Beats presents Y2K22 featuring Nick Ferrington, MT Souls, JAAK and lots more fun at The Bierstube at Whitefish Mountain Resort in Whitefish, Montana. Starting at 8pm on Friday, December 31, 2021 until 2am on New Year's Day, let's end the year well and start the year correctly at Y2K22. There will be pre-party fireworks at 6pm, complimentary Hors D'oeuvres, photo booth, Champagne Toast at Midnight, Free Party Swag with entry, and an epic Countdown into The New Year! Call your friends and make plans for the 2022 cross over to the New Year. Tickets are $30 per person – Get them – HERE!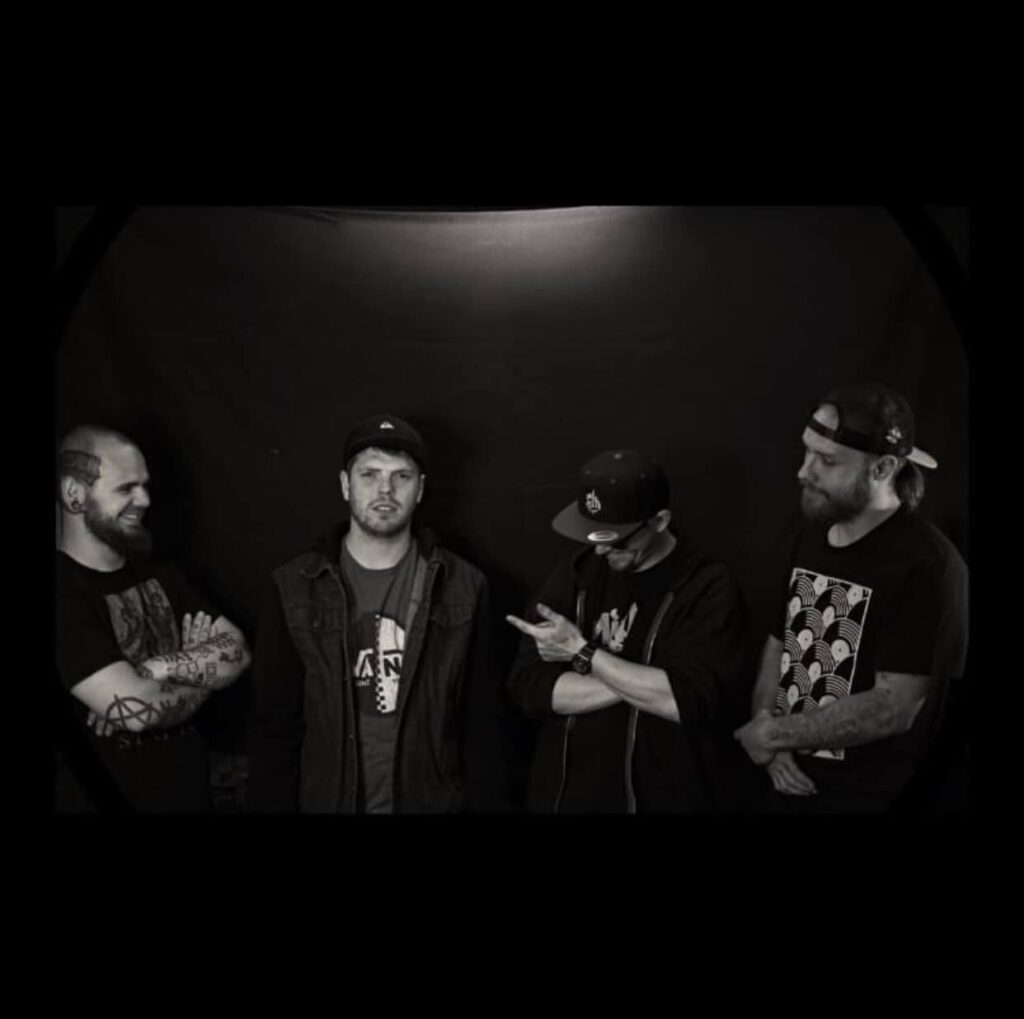 Y2K22
Y2K22
AN END-OF-THE-YEAR SPECTACULAR!
FEATURING:
Nick Ferrington
(House & Open Format)
MT Souls
(Live Hip Hop)
JAAK
(Party Jams & Throwbacks)
PLUS:
– Pre-Party Fireworks at 6:00 pm!
– Complimentary Hors D'oeuvres
– Photo Booth!
– Champagne Toast At Midnight!
– Free Party Swag w/ Entry!
– Epic Countdown Into The New Year!
FRIDAY, 12/31/2021
THE BIERSTUBE
@ WHITEFISH MOUNTAIN RESORT
8:00pm
AGES 21+
TICKETS ARE AVAILABLE ONLINE AT:
www.montanaravers.com
OR IN-PERSON (with NO FEES!) AT THE BIERSTUBE.
Are you in the Buzz?
406.Buzz is your best resource for the latest events happening around the Montana Flathead Valley area. From Kalispell and Whitefish to Eureka and Columbia Falls, we've got the hottest events, best outdoor activities, restaurant lists, and so much more.  From farmers' markets and breweries to festivals, music events and family fun entertainment, we know all the buzz happening around town.
Whether you are a local or a visitor, we have all the insider information on the best places to check out every day of the week. Check out our  Events Calendar – HERE –  and get in the buzz!