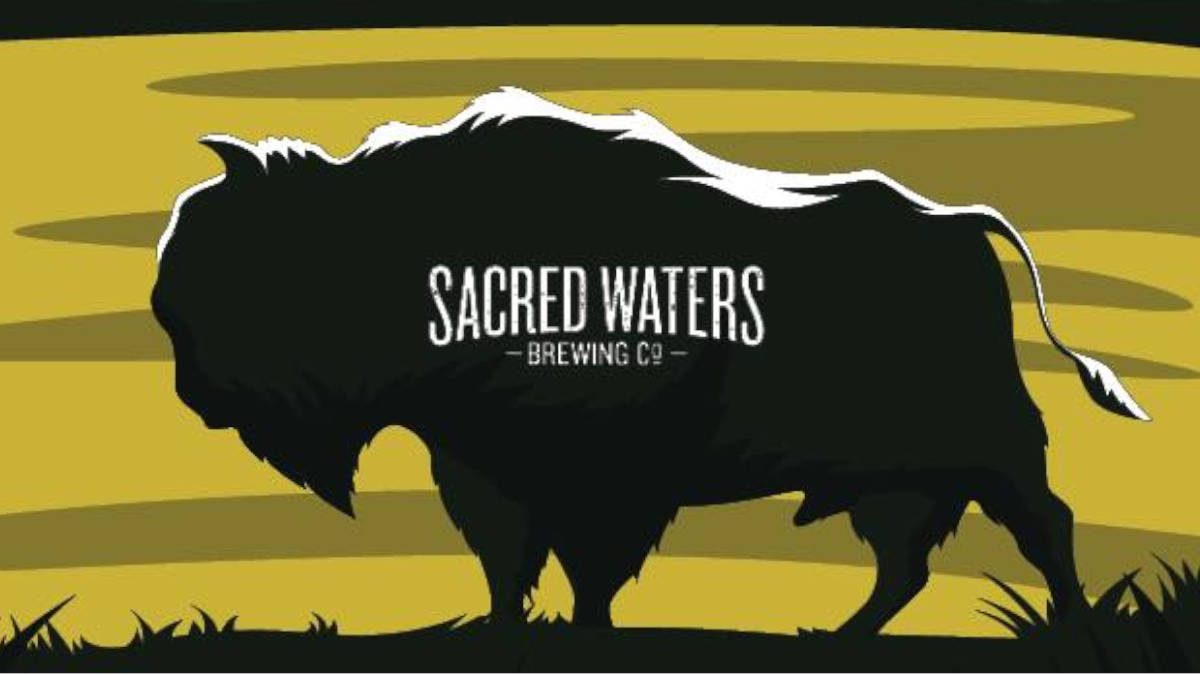 Do you know what is better than a Pint of beer….when a $1 of every pint goes to support the Yellowstone Flooding Disaster Relief. You are invited to stop in at the Sacred Waters Brewing Company on Tuesday, June 21, 2022, from noon until 8pm and help support disaster relief and recovery efforts from the Yellowstone floods by drinking. 
We are donating $1 for every pint ordered ALL DAY LONG to the Carbon County Disaster Relief Fund set up by the The Red Lodge Area Community Foundation.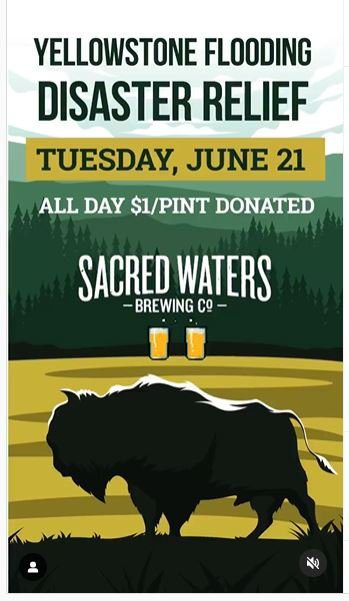 Yellowstone Flooding Disaster Relief
"Let's do our part! Our neighbors to the south took a hard hit with the flooding. Waters have not fully subsided to assess all the damage. But it's significant! Next comes the clean-up and rebuilding." Learn more about the Yellowstone Flooding Disaster Relief event and other events at Sacred Waters Brewing Company – HERE. 

Sacred Waters Brewing Company
"Our brewery is a celebration of that heritage which has been passed on to us and that we're passing on to our children. A heritage we can all relate to in Montana. It's a reflection of everyone's special place outside…, everyone's Sacred Waters. When our founder (Jordan) lost her mother to cancer, she decided to establish Sacred Waters Brewing Company as a way to keep celebrating her mom's love of wild places and people." Learn more – HERE. 
The Red Lodge Area Community Foundation
Mission: Connecting people and building community by catalyzing change and sharing resources to build a strong, vibrant, resilient, inclusive community. "Our extended community has been deeply impacted as this is the worst natural disaster we have collectively endured.  With many losing homes, bridges out, and downtown so impacted, our community economics on both a household and community level is also threatened." Learn more – HERE. 
Are you in the Buzz?
406.Buzz is your best resource for the latest events happening around the Montana Flathead Valley area. From Kalispell and Whitefish to Eureka and Columbia Falls, we've got the hottest events, best outdoor activities, restaurant lists, and so much more.  From farmers' markets and breweries to festivals, music events and family fun entertainment, we know all the buzz happening around town.
Whether you are a local or a visitor, we have all the insider information on the best places to check out every day of the week. Check out our  Events Calendar – HERE –  and get in the buzz!