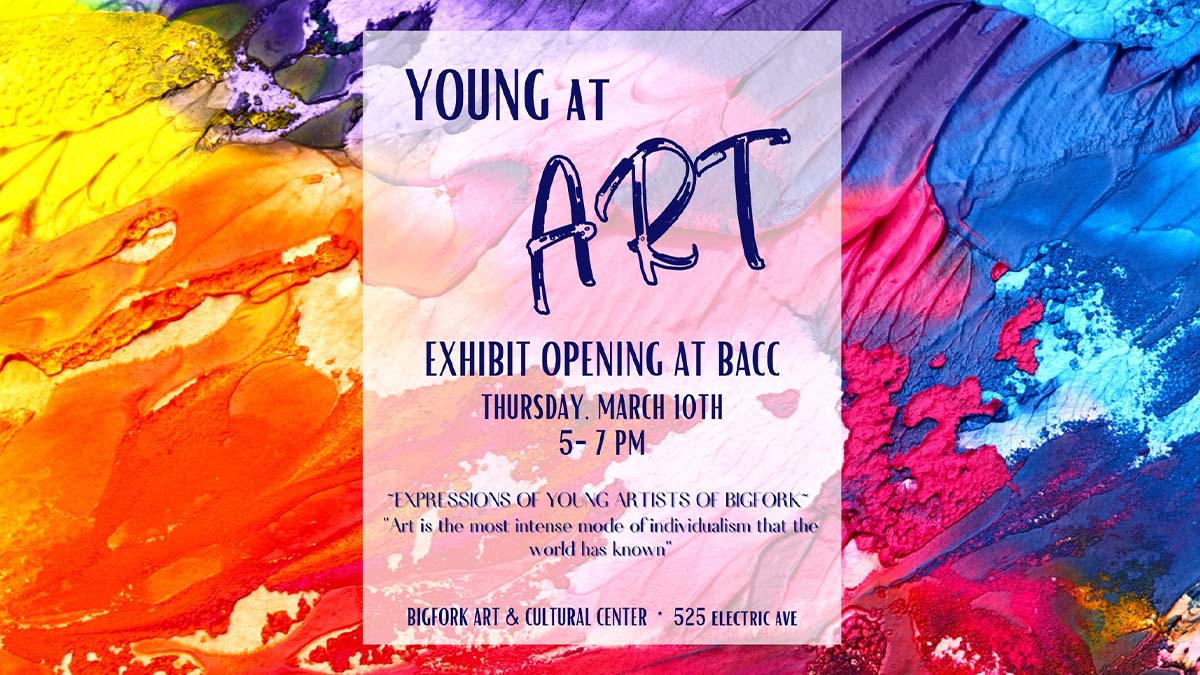 On Thursday, March 10, 2022, from 5 until 7pm, come on out to the Young at Art Exhibit at the Bigfork Art & Cultural Center located at 525 Electric Avenue in Bigfork, Montana. The Young At Art Exhibit features expressions of young artists in the Bigfork area. The Exhibit is free for all to attend and enjoy. Learn more – HERE.
"Art is the most intense mode of individualism that the world has known."
About Bigfork Art & Cultural Center
The Bigfork Art and Cultural Center's mission is to serve as a creative, educational, and experiential hub for people of all ages. BACC aspires to be the creative catalyst at the heART of our community. "We at the Bigfork Art and Cultural Center believe that art is for everybody–art enriches our community and connects people whose paths might not otherwise cross. We are committed to providing quality, diverse exhibitions and cultural offerings that engage, inspire, and transform." BACC provides opportunities for Montana artists, celebrates and preserves the history of Bigfork and Montana, and explores new trends and directions in art and culture. BACC's Community Collaborations Gallery and Program invites residents and visitors–from novices to experts–to exhibit and contribute to collaborative artworks.
Are you in the Buzz?
406.Buzz is your best resource for the latest events happening around the Montana Flathead Valley area. From Kalispell and Whitefish to Eureka and Columbia Falls, we've got the hottest events, best outdoor activities, restaurant lists, and so much more. From farmers' markets and breweries to festivals, music events and family fun entertainment, we know all the buzz happening around town.
Whether you are a local or a visitor, we have all the insider information on the best places to check out every day of the week. Check out our Events Calendar – HERE – and get in the buzz!