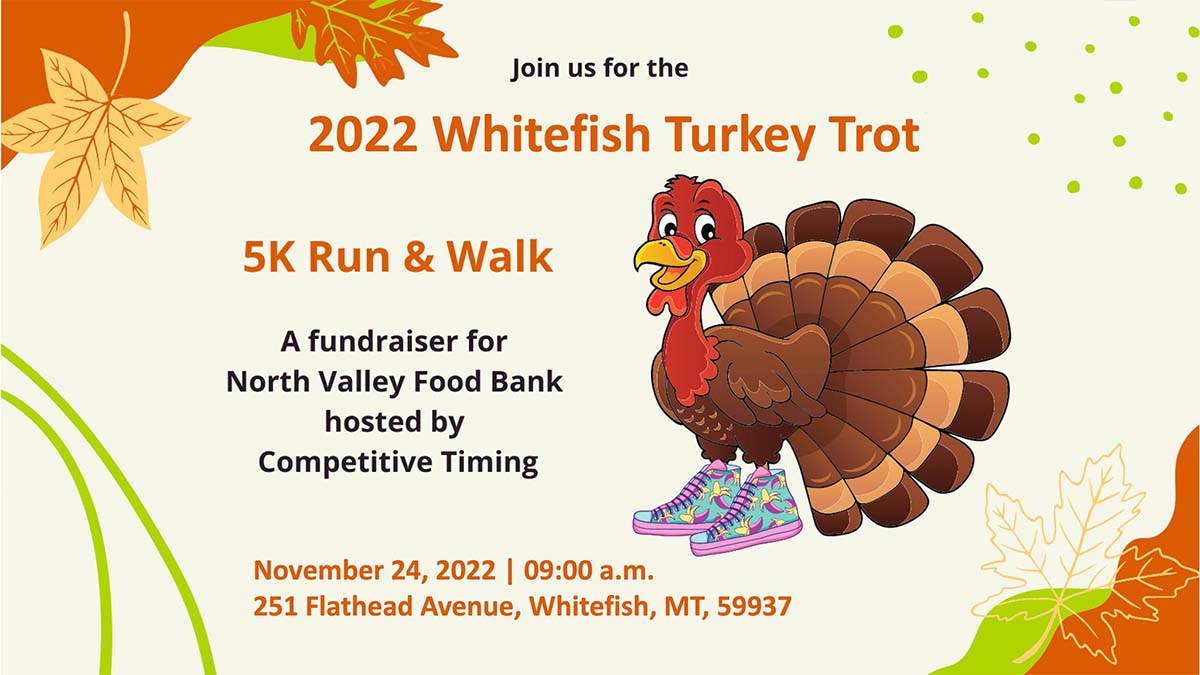 Do you want to earn you turkey dinner and do a good deed? The 2022 Whitefish Turkey Trot will take place on Thursday, November 24, 2022, starting at 9am at 251 Flathead Avenue in Whitefish. Participants are invited to sign up early, but even if you cannot participate in the run, donations will be still be accepted in any form to the food bank.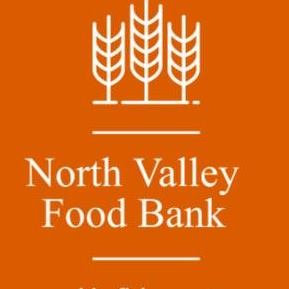 This 2022 Whitefish Turkey Trot is organized to support the North Valley Food bank whose mission is to build food security and to strengthen communities. In preparation for Thanksgiving, perishable items are needed including Fresh and frozen turkeys, turkey breasts, stuffing, cranberry sauce, canned green beans, brown sugar, sugar, flour, holiday spices, salt and pepper, pie filling, boxed pie crust, gravy mix, dehydrated potatoes, canned yams, fresh potatoes, yams and butter. All participants are encouraged to make donations to the Food Bank.
2022 Whitefish Turkey Trot Details
The 2022 Whitefish Turkey Trot registration is $10.00 per runner and it will increase to $12 on October 31, 2022. If you are interested in signing up or event to learn more about volunteering – click HERE – for more information.
251 Flathead Ave
Whitefish, MT US 59937
AGE DIVISIONS
0-13, 14-19, 20-29, 30-39, 40-49, 50-59, 60+
Are you in the Buzz?
406.Buzz is your best resource for the latest events happening around the Montana Flathead Valley area. From Kalispell and Whitefish to Eureka and Columbia Falls, we've got the hottest events, best outdoor activities, restaurant lists, and so much more. From farmers' markets and breweries to festivals, music events and family fun entertainment, we know all the buzz happening around town.
Whether you are a local or a visitor, we have all the insider information on the best places to check out every day of the week. Check out our Events Calendar – HERE – and get in the buzz!