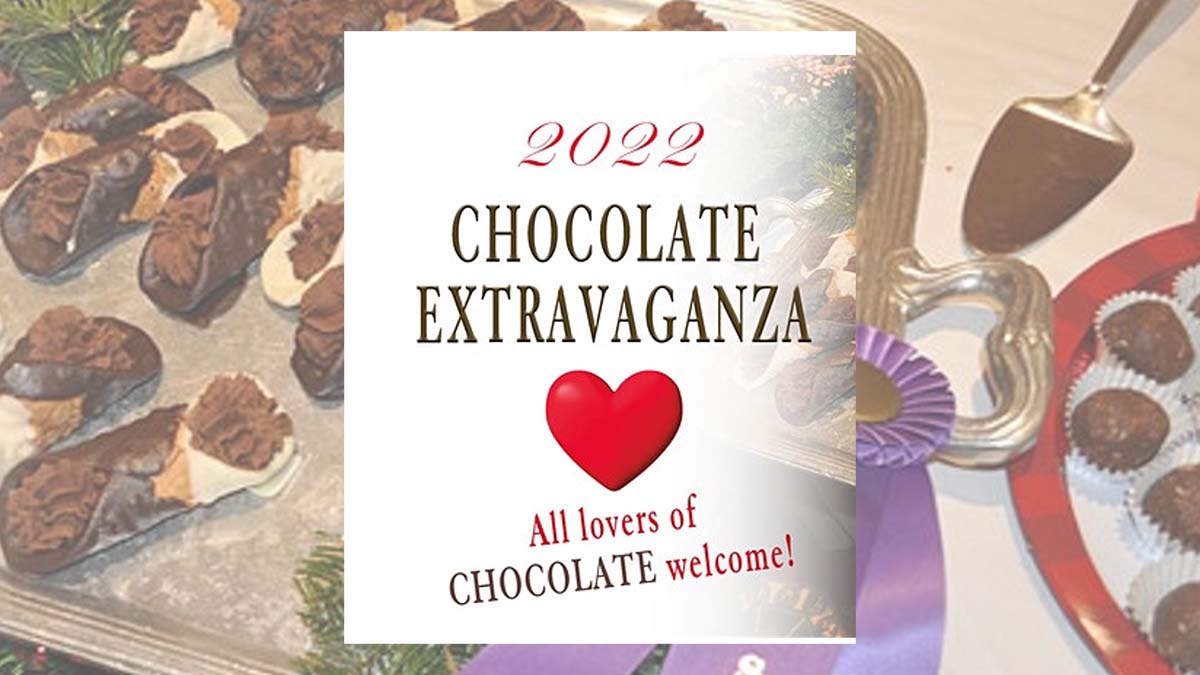 There is something so wonderful about chocolate…it's sweet and apparently some dark chocolates have health benefits. Since the experts have spoken, it is very important that we take care of ourselves by enjoying lots of great chocolate. The 35th Annual Chocolate Extravaganza is taking place on Saturday, February 12, 2022 at 5pm at the Hilton Garden Inn in Kalispell, Montana.

35th Annual Chocolate Extravaganza Details
The evening will be filled with fun for everyone – family, friends and neighbors. There will be dancing, drinks dinner and CHOCOLATE.  There will even be a chocolate extravaganza signature cocktail. The Glacier Ballroom doors open at 5:30pm with Dinner and Events beginning at 6:30pm until 9:30pm. Tickets for this event are $60 for adults and $40 for kids ages 14-18 years of age. A cash bar will also be available. The dinner menu includes Mixed Green Salad, Roasted Sliced Beef Sirloin with a Worcestershire Demi Glaze,  Roasted Natural Chicken Breast with Truffle Veloute, and selected potato, rice and vegetables.  Get your Tickets – HERE.
Guests can also stay at the hotel with the following FCRW Chocolate Extravaganza room specials:
FCRW Chocolate Extravaganza Hotel Room Rate Taxes and Fees
Standard King $98.12
Double Queen $108.12
King Jr. Suite $118.12
Rates also include Complimentary Signature Continental Breakfast Vouchers, valued at $10.00 each up to (2) per room. (Weekend before Valentine's Day)
Flathead Country Republic Women are the organizers of this wonderful event. Their mission to elect state and local Republican candidates who support fewer taxes, less government, and more individual freedom. The group meets the 3rd Monday of each month at noon. For more information go to www.fcrwomen.org.
Are you in the Buzz?
406.Buzz is your best resource for the latest events happening around the Montana Flathead Valley area. From Kalispell and Whitefish to Eureka and Columbia Falls, we've got the hottest events, best outdoor activities, restaurant lists, and so much more.  From farmers' markets and breweries to festivals, music events and family fun entertainment, we know all the buzz happening around town.
Whether you are a local or a visitor, we have all the insider information on the best places to check out every day of the week. Check out our  Events Calendar – HERE –  and get in the buzz!