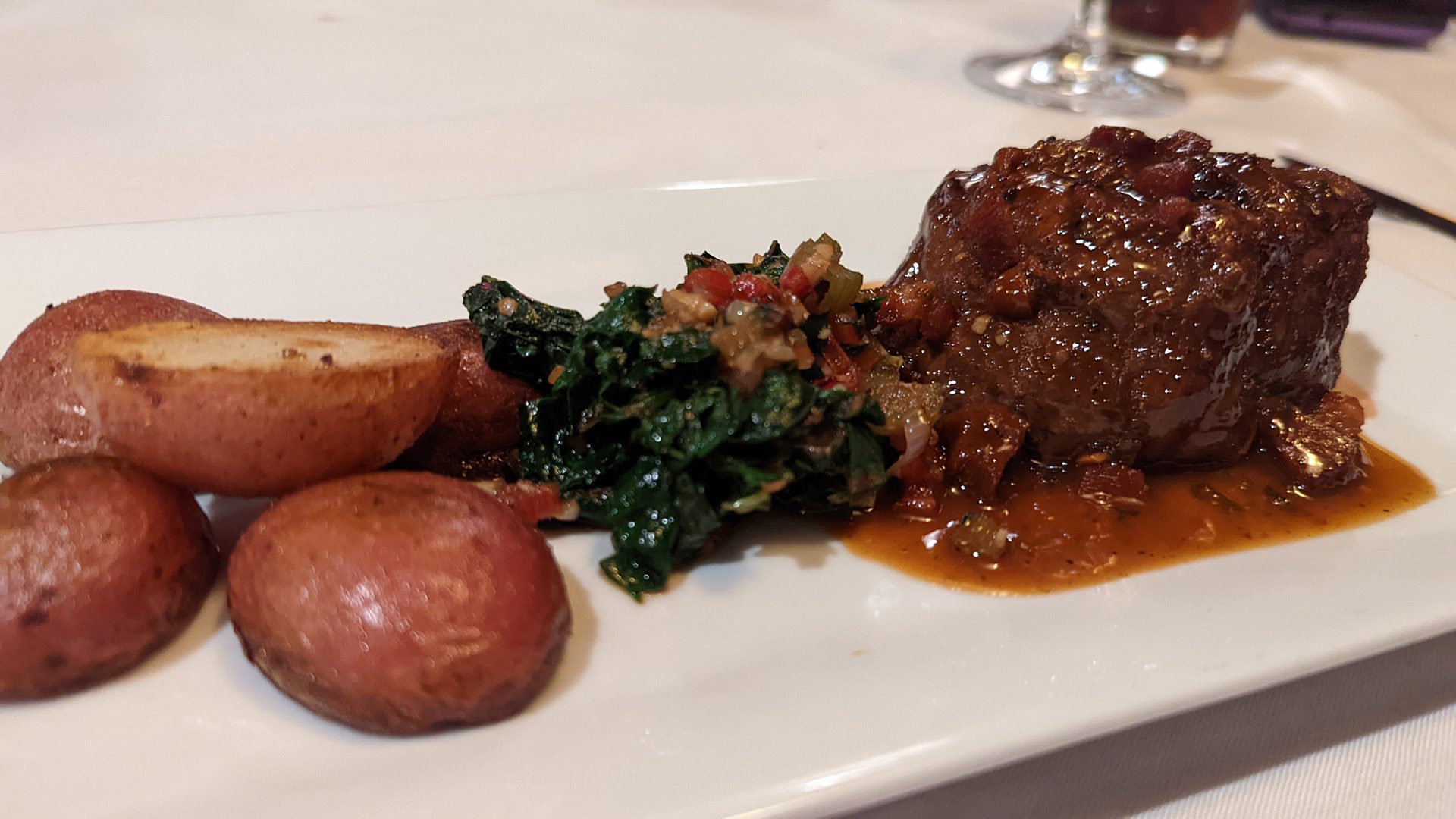 Cafe Kandahar is an acclaimed restaurant located in the mountain town of Whitefish, Montana. The restaurant is known for its unique blend of international and regional cuisine, as well as its use of locally sourced ingredients. The menu at Cafe Kandahar is carefully curated by Executive Chef Andy Blanton, who has received numerous accolades for his culinary expertise.
Chef Blanton has a deep respect for the local ingredients that he uses in his dishes, and he is known for his creative approach to cooking. The restaurant's menu changes frequently to reflect the seasons and the availability of fresh ingredients. Some of the signature dishes at Cafe Kandahar include the bison tenderloin, elk carpaccio, and Montana Wagyu beef ribeye.
The restaurant itself is located in the Kandahar Lodge, a cozy and intimate setting that complements the restaurant's focus on quality ingredients and attentive service. The lodge is nestled in the heart of the Whitefish Mountain Resort, surrounded by the majestic peaks of the Rocky Mountains.
There are several reasons why you should consider eating at Cafe Kandahar. First and foremost, the food is exceptional, and Chef Blanton's commitment to using local ingredients ensures that the dishes are always fresh and flavorful. The menu offers a unique blend of international and regional cuisine, providing a dining experience that is both sophisticated and approachable.
In addition, the atmosphere at Cafe Kandahar is warm and welcoming, with an intimate setting that is perfect for a romantic dinner or a special occasion. The staff is knowledgeable and attentive, ensuring that your dining experience is enjoyable from start to finish.
Overall, Cafe Kandahar is a must-visit restaurant for anyone traveling to Whitefish, Montana. Whether you're a foodie looking for a unique culinary experience or simply looking for a cozy and intimate setting to enjoy a delicious meal, Cafe Kandahar is the perfect choice.