Do you know what is so difficult about the holidays? ….SHOPPING! The mad rush to the stores, fighting to find the good deals and then only to come home with a bags full of generic stuff that every body else can purchase year round. Have you ever heard of the Christmas at the Fairgrounds?
The Christmas at the Fairgrounds will take place on November 25-27, 2022, at the Trade Center Building at Flathead County Fair Grounds in Kalispell. The Christmas at the Fairgrounds is a dream come true for those holiday shoppers who are looking for unique items that are hand-made. The gifts you choose can actually be the perfect gift. Plus, all of the vendors are local small businesses. There will be over 100 vendors to shop through and admission is free. And, don't worry, there will also be lots of food trucks to keep you nourished and fueled while you shop. So, whether you want an Black Bear Double Exposure Metal Print or a Hand Sewn Cooking Apron with Adjustable Matching Hand Towels or maybe your are looking for jewelry, you will find it at the The Christmas at the Fairgrounds.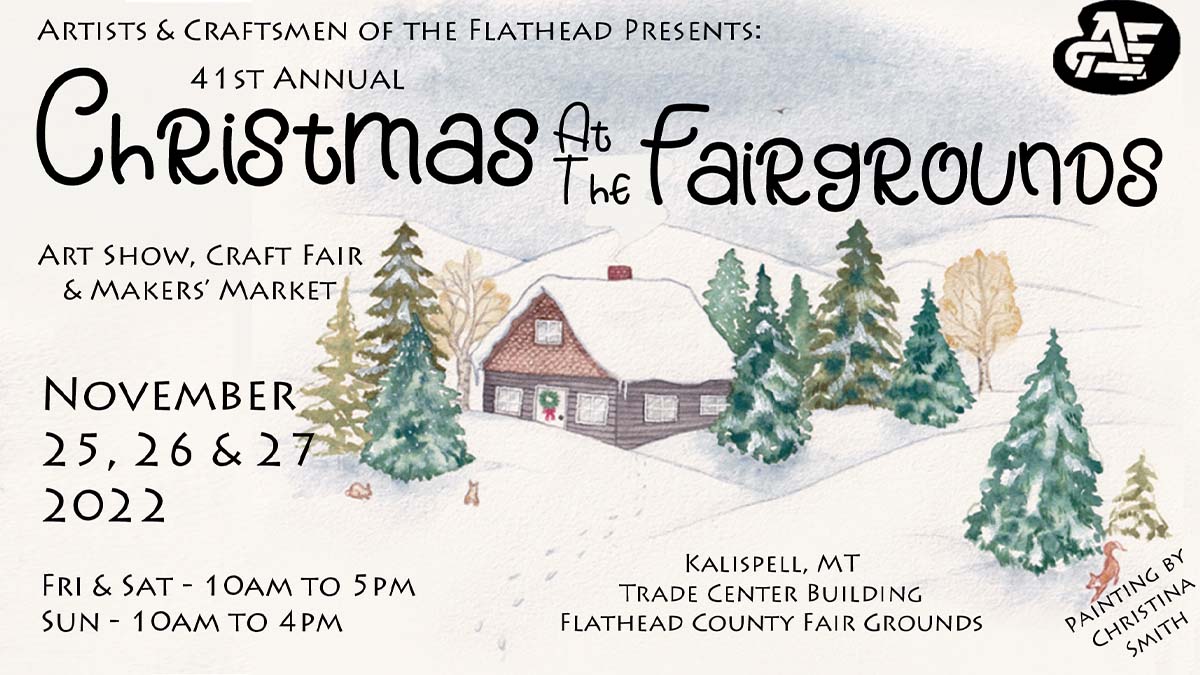 Christmas at the Fairgrounds Details
Visit the Flathead County Fairgrounds on November 25-27, 2022 to shop over 100 handmade vendors. Avoid those big box stores on Black Friday and SHOP LOCAL! Admission is free. Doors will be open from 10:00 am to 5:00 pm on Friday and Saturday and 10:00 am to 4:00 pm on Sunday. Hope to see you there! Learn more – HERE.
Are you in the Buzz?
406.Buzz is your best resource for the latest events happening around the Montana Flathead Valley area. From Kalispell and Whitefish to Eureka and Columbia Falls, we've got the hottest events, best outdoor activities, restaurant lists, and so much more. From farmers' markets and breweries to festivals, music events and family fun entertainment, we know all the buzz happening around town.
Whether you are a local or a visitor, we have all the insider information on the best places to check out every day of the week. Check out our Events Calendar – HERE – and get in the buzz!