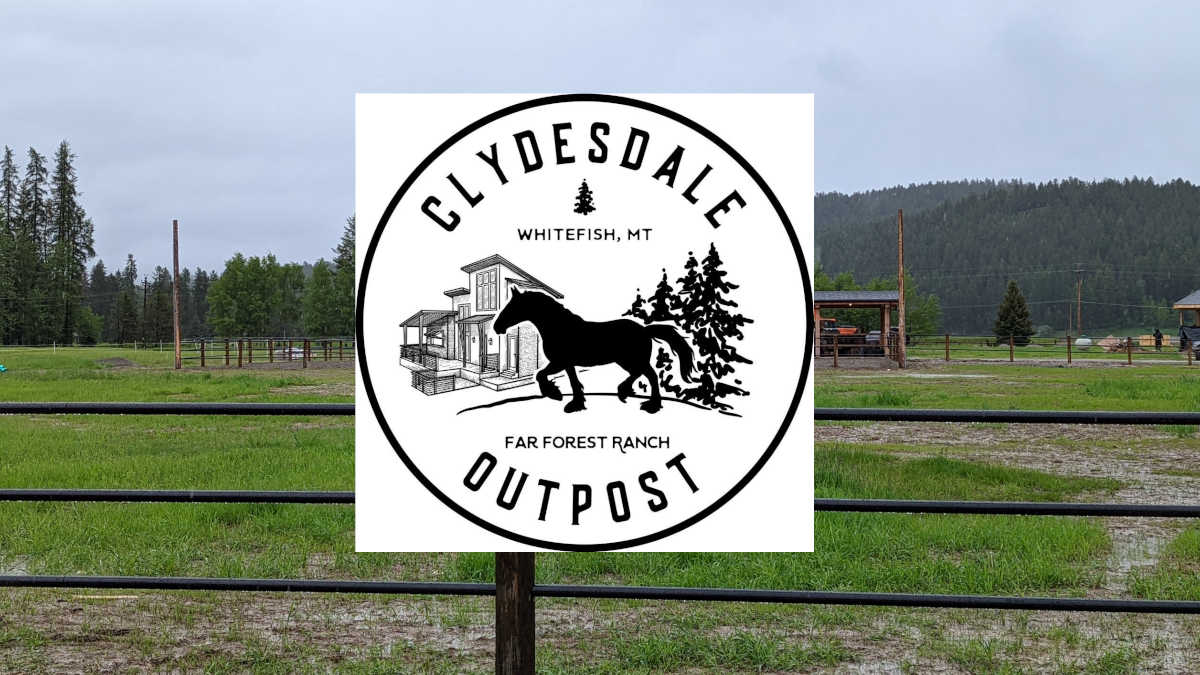 Clydesdale Outpost Whitefish – The Place for Adventurers, Dreamers & Doers.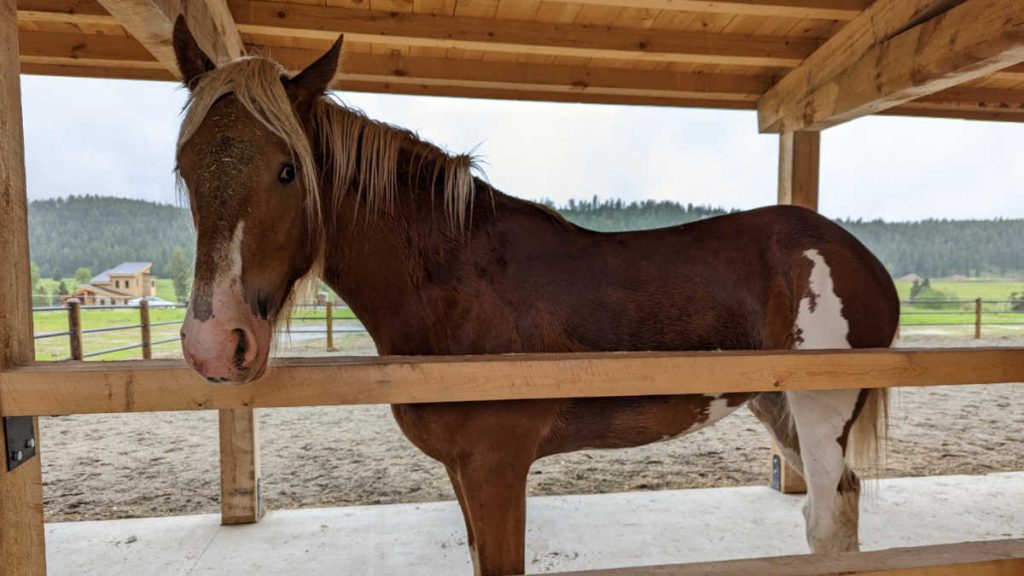 A truly unique experience….The Clydesdale Outpost in Whitefish is a boutique guest ranch experience with Clydesdale Horses located on 100 Outpost Drive in Whitefish, Montana.
A boutique guest ranch experience with award-winning Clydesdale horses. Guests can interact with Clydesdales, relax in private 2-bedroom luxury tiny cabins (6 cabins total, decorated slightly differently), grab a coffee or gift at our Check-in Center and enjoy traditional guest ranch activities including horseback riding and carriage rides with our majestic Clydesdales.
The property is located on the Stillwater River which 6 two-bedroom luxury tiny guest cabins featuring Private deck w/ Cedar hot tub, gas fireplace, full kitchen, and even high speed Wi-Fi.
Guests can enjoy horseback riding, carriage rides, and even sleigh rides during the winter. You can even host a private party or wedding
Matt & Benjamin Story
Here at Clydesdale Outpost our passion is breeding world-class Clydesdale Horses. The humble operation began in Fernwald, Germany (Fernwald means Far Forest in German) which has become our farm name, Far Forest Ranch.
It was 1995 when Benjamin Arnold and his father Karl Arnold bought their first horses: Princess, Dylan and Royal… all Shire horses.
Over a decade later, in 2009, Benjamin visited the American National Clydesdale Show in Milwaukee, Wisconsin. Soon after he purchased two Clydesdales, Impression and Belle, fillies from Texas and one Clydesdale Stallion Thunder from Ontario, Canada and flew them to Fernwald, Germany, about 45 minutes North of Frankfurt. Their hobby had transformed into importing horses from America and developing award-winning bloodlines, and Karl's favorite, driving their carriage through town.
Benjamin Arnold met Matt Ladensack in 2013 and decided to immigrate to America when they were married. Together they began to build their dream of owning their own farm and continuing Far Forest's traditions in Washington State. They renovated a 100-year-old homestead, built a new barn and cabins at this Amboy, WA property.
In 2015 Benjamin and Matt Arnold-Ladensack launched their breeding in the USA and began a showing career in North America. The Far Forest Clydesdale breeding operation is based on some of the original horse bloodlines that were imported from the USA/Canada to Germany and now back to the USA.
Benjamin and Matt sold their 8-acre ranch in 2021 and moved from in Amboy, Washington and to Whitefish, Montana in efforts to build out a larger Clydesdale Outpost. They also foaled two new family members, Marga out of Rain and Joan, Isabelle's first foal.
Matt and Benjamin are excited to launch Clydesdale Outpost | Whitefish and share their horses with you and the world.
Learn more about the Clydesdale Outpost –
HERE.
Are you in the Buzz?
406.Buzz is your best resource for the latest events happening around the Montana Flathead Valley area. From Kalispell and Whitefish to Eureka and Columbia Falls, we've got the hottest events, best outdoor activities, restaurant lists, and so much more.  From farmers' markets and breweries to festivals, music events and family fun entertainment, we know all the buzz happening around town.
Whether you are a local or a visitor, we have all the insider information on the best places to check out every day of the week. Check out our  Events Calendar – HERE –  and get in the buzz!