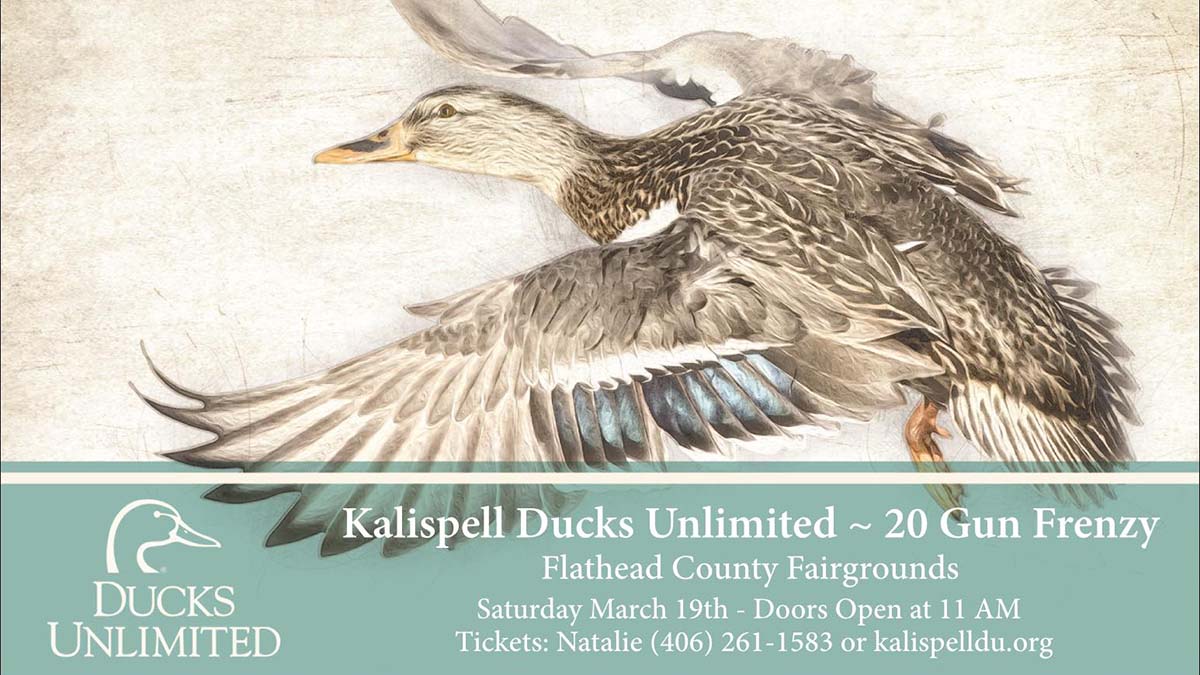 On Saturday, March 19, 2022, Flathead Valley Ducks Unlimited presents Flathead Valley Firearm Frenzy. The doors open at 11am where guests will get to enjoy a great event, food, and lots of chances to win firearms and other cool stuff. There will be guns from the following manufacturers: Mossberg, Ruger, Savage, Taurus, CVA, Franchi, Canik, ATI, Beretta, Kimber, Tikka and Winchester. Everyone can have as many chances as they would like by purchases raffle tickets. Tickets are $20 each, 6 tickets for $100, and 20 for $250. Your $20 FIREARM FRENZY ticket not only gets you into the 20 Gun Super Raffle, but it gets you into the event for FREE FOOD and DRINKS!!! Montana Gaming Laws prohibit the sale of raffles via credit cards. Flathead Valley Firearm Frenzy Tickets can be purchased with debit cards, cash or checks. Learn more about the Flathead Valley Firearm Frenzy- HERE. 
Are you in the Buzz?
406.Buzz is your best resource for the latest events happening around the Montana Flathead Valley area. From Kalispell and Whitefish to Eureka and Columbia Falls, we've got the hottest events, best outdoor activities, restaurant lists, and so much more.  From farmers' markets and breweries to festivals, music events and family fun entertainment, we know all the buzz happening around town.
Whether you are a local or a visitor, we have all the insider information on the best places to check out every day of the week. Check out our  Events Calendar – HERE –  and get in the buzz!