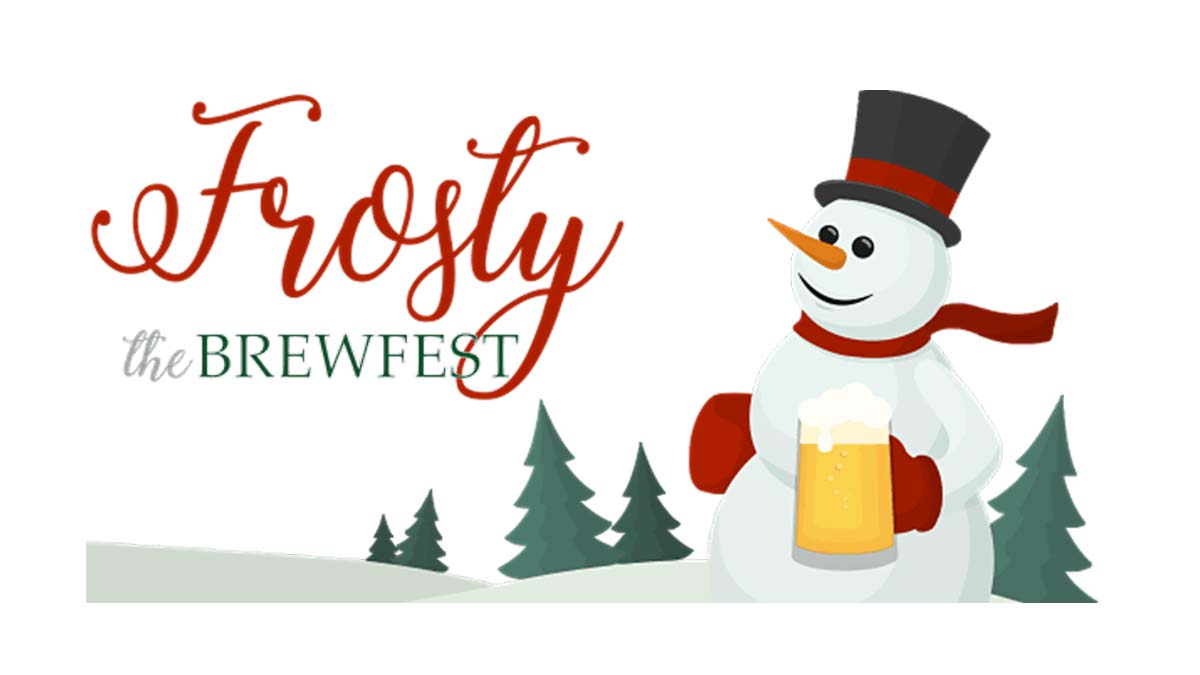 Are you ready for the coolest party in town? Mark your calendars and get ready for the Frosty The Brewfest 2022!
On Saturday, January 29, 2022, from 2 pm until 6pm, the 3rd Annual Frosty the Brewfest is coming to town, specifically 41 3rd Street West in Kalispell, Montana. This cool event will feature four hours of live music by Angel & Davey and The Kenny James Miller Band, brewfest, food trucks and outdoor events like the " kids dash for gear", "fat tire bike races", and "frosty the beard contest". 
What makes this year's event even better is that 100 percent of the proceeds will be donated to the Kalispell Downtown Association and The Flathead Warming Center.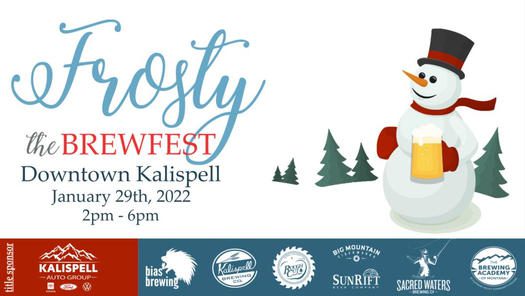 Frosty the Brewfest 2022 Details 
Mark you calendars for Frosty the Brewfest 2022 – Saturday, January 29, 2022, from 2-6pm at 41 3rd St West in Kalispell. 
Look for the heated tent in the Valley Bank parking lot located on the corner of 3rd St. W and 1st Ave. West in downtown Kalispell. This is a family friendly event so come out and enjoy some great brews, food, music and family fun and raise money for the community we love.
Tickets are $25.00 and include a commemorative ceramic mug and 4 tickets good for one 6oz beer each. Get your tickets – HERE. 
Are you in the Buzz?
406.Buzz is your best resource for the latest events happening around the Montana Flathead Valley area. From Kalispell and Whitefish to Eureka and Columbia Falls, we've got the hottest events, best outdoor activities, restaurant lists, and so much more.  From farmers' markets and breweries to festivals, music events and family fun entertainment, we know all the buzz happening around town.
Whether you are a local or a visitor, we have all the insider information on the best places to check out every day of the week. Check out our  Events Calendar – HERE –  and get in the buzz!