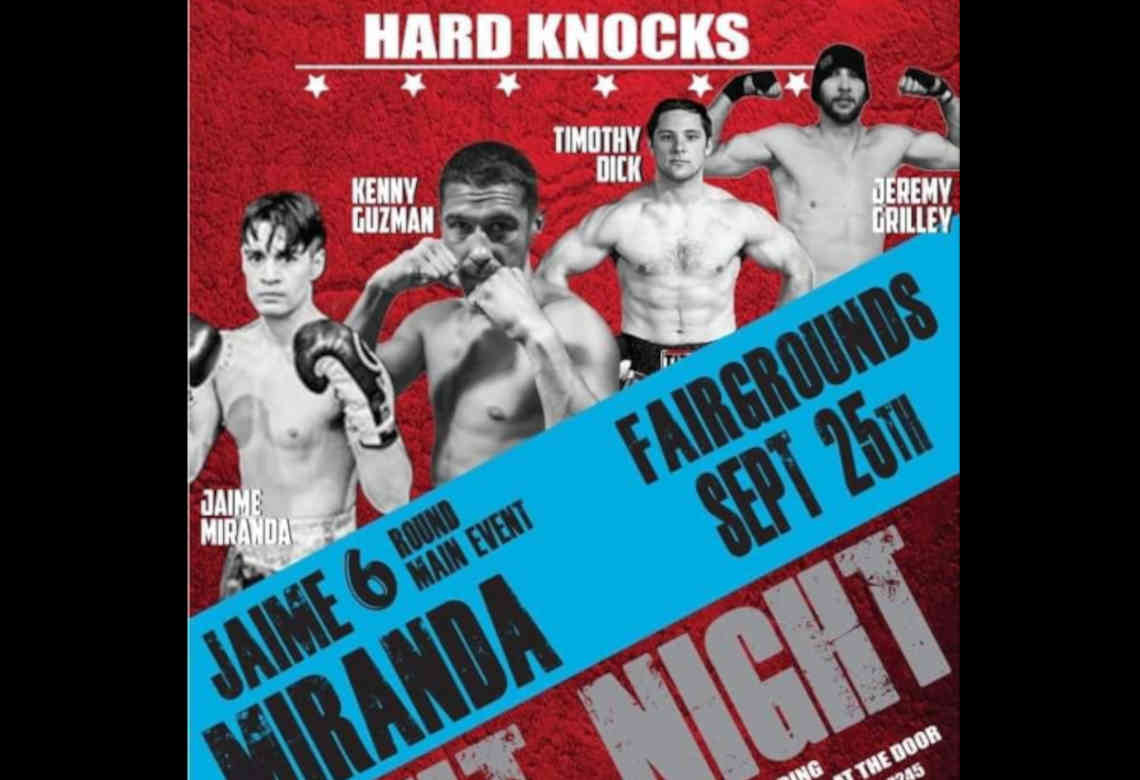 Are you ready to RUMBLE?
On Friday, September 25, 2021, at the Northwest Montana Fairgrounds Trade Center Building, Hard Knocks Fight Night will take place and the doors open at 6pm. Jaime Miranda, Kenny Guzman, Timothy Dick and Jeremy Grilley will all be in the ring. General admission for Hard Knocks if $20 and $25 at the door.  This is sure to be an event not to miss!
"We have a great line up including some of the best in the Northwest!" ~ Hard Knocks Boxing

Hard Knocks Fight Promotions
Hard Knocks Fight Promotions is teaming up with Nxt Gen Entertainment to put together a first class night of Professional Boxing! On September 25th at Flathead County Fairgrounds Jaime Miranda will headline a stacked card in a 6 round Main Event. Timothy Dick will make his professional debut in the featured bout. Other local pros including Kenny Guzman and Jeremy Grilley will also be bringing their talent to the ring. Learn more about the fighters and the event – HERE. 
If you are interested in sponsoring the event or reserving a VIP table you can call Monty at 406-565-3744 or Jesse at 406-260-7245. Don't miss out on the great Hard Knocks Fights that are back to the Flathead Valley.
Are you in the Buzz?
406.Buzz is your best resource for the latest events happening around the Montana Flathead Valley area. From Kalispell and Whitefish to Eureka and Columbia Falls, we've got the hottest events, best outdoor activities, restaurant lists, and so much more.  From farmers' markets and breweries to festivals, music events and family fun entertainment, we know all the buzz happening around town.
Whether you are a local or a visitor, we have all the insider information on the best places to check out every day of the week. Check out our  Events Calendar – HERE –  and get in the buzz!