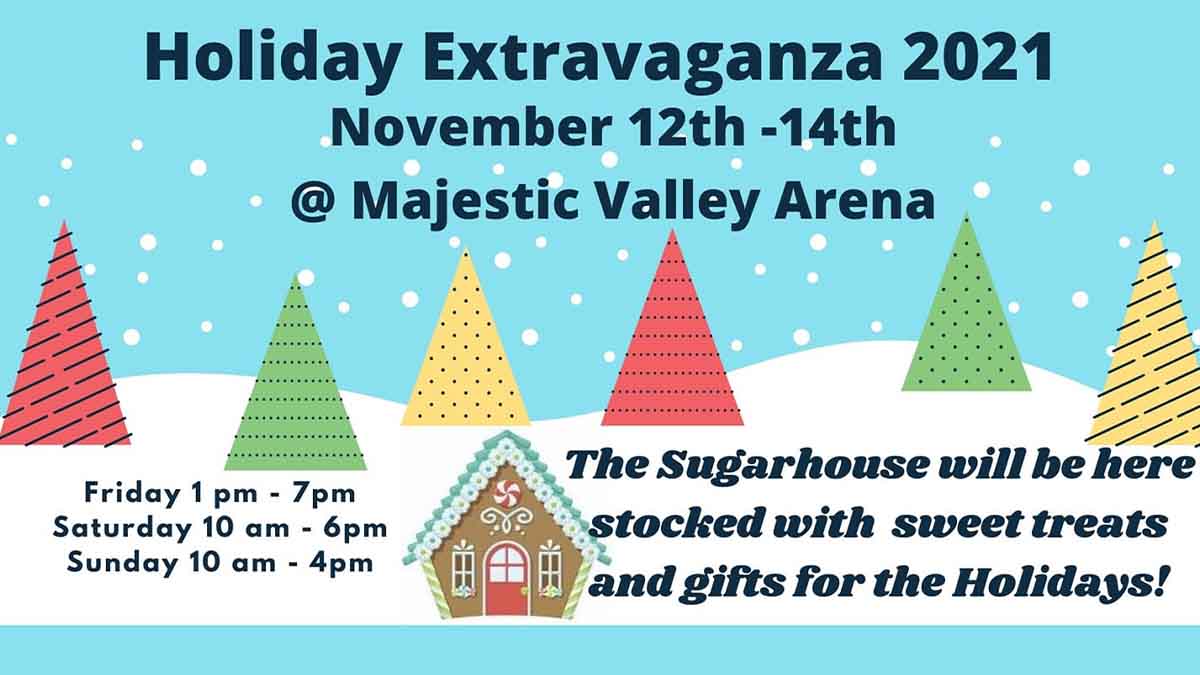 Have you finished your holiday shopping yet…have you even started?  The Holiday Extravaganza is coming to the Majestic Valley Arena from Friday, November 12 through Sunday, November 14, 2021. There will be over 100 vendors selling a wide variety of items including jewelry, photography, pottery, skin care products, fine art, western ware and lots of great food. Get your Christmas shopping done early and more importantly locally.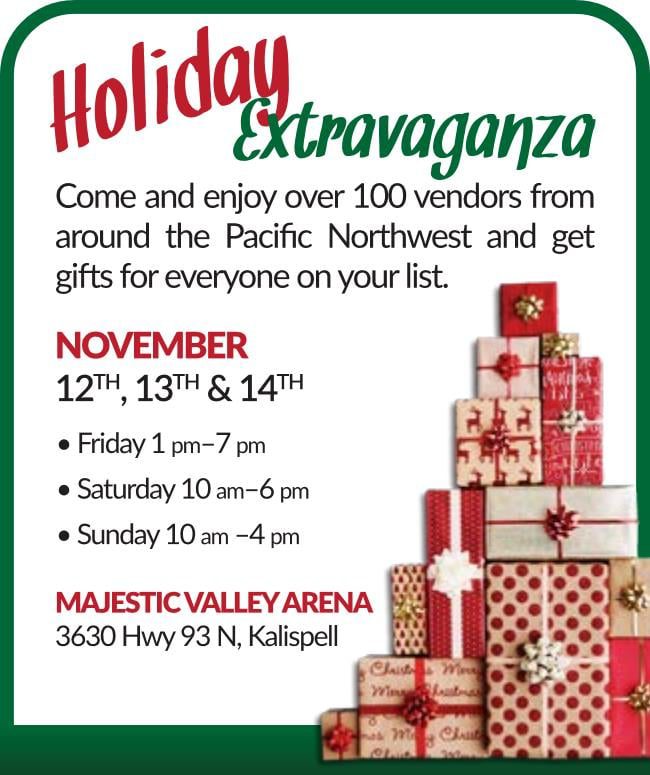 Holiday Extravaganza 2021 Details
The Holiday Extravaganza will take place November 12-14, 2021, at the Majestic Valley Arena located at 3630 Hwy 93 N. in Kalispell. Vendors from across Montana and beyond are coming to showcase their hand crafted items and lots of great food. Learn more about the event – HERE. 
The Majestic Valley Arena opened in 2002 and has hosted concerts, large banquets, trade shows, expos, rodeos and of course the Holiday Extravaganza. Learn more about the Majestic Valley Arena – HERE. 
Are you in the Buzz?
406.Buzz is your best resource for the latest events happening around the Montana Flathead Valley area. From Kalispell and Whitefish to Eureka and Columbia Falls, we've got the hottest events, best outdoor activities, restaurant lists, and so much more.  From farmers' markets and breweries to festivals, music events and family fun entertainment, we know all the buzz happening around town.
Whether you are a local or a visitor, we have all the insider information on the best places to check out every day of the week. Check out our  Events Calendar – HERE –  and get in the buzz!