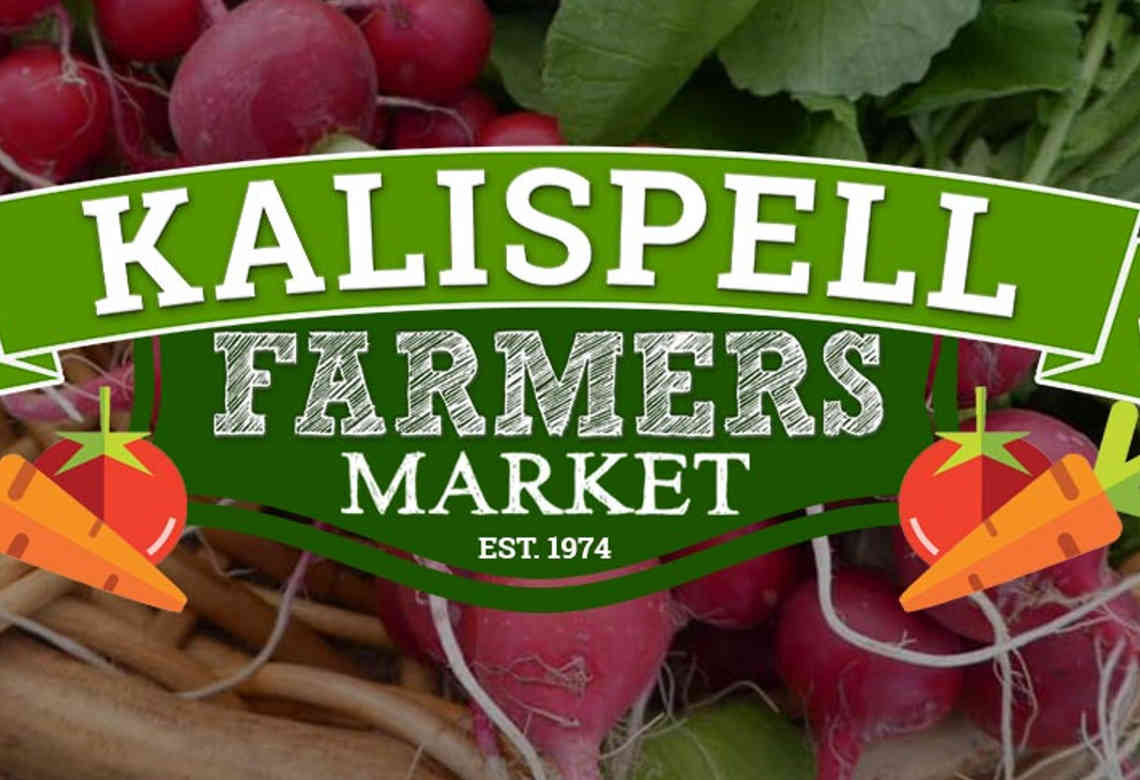 What are you doing on Saturday mornings? Are you looking for one of the best Farmers' Markets in the area? The Kalispell Farmers' Market is absolutely wonderful and takes place May 6 through October 14, 2023, in the Flathead Community College South Parking Lot from 9am until 12:30pm. If you are looking for fresh vegetables and fruits or maybe local meats, don't worry, the Kalispell Farmers' Market has a wonderful selection. But wait, that is not all, they also have local crafts, jewelry, quilts, handbags, clothing, baked goods, jams, Blacksmith items, homemade candles and soaps, red squirrel almonds, local honey, and plants. There are so many great local vendors to choose from at the Kalispell Farmer's Market. We definitely recommend shopping local!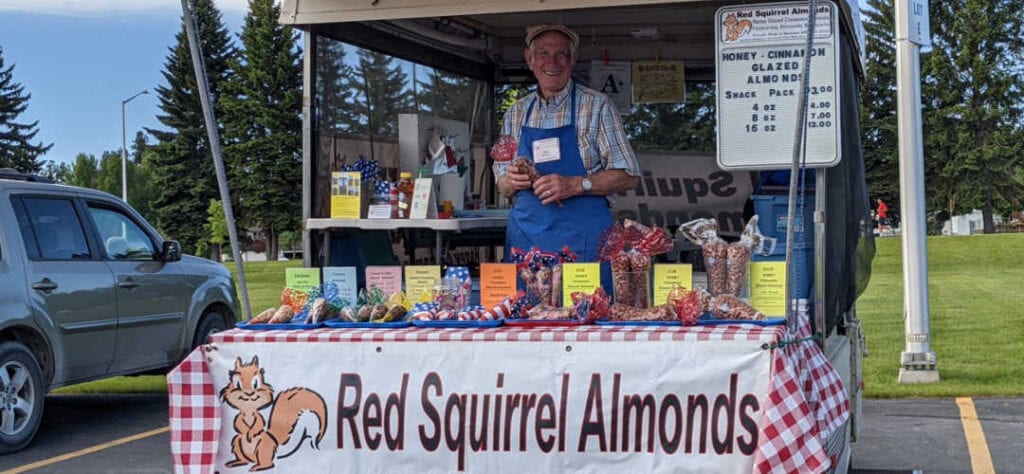 Kalispell Farmers Market Details
In May of 1974, the Kalispell Farmers' Market was established, providing the perfect location for locals to support other locals. The vendors have increased over the years and so have all of the people in the community coming to shop and support the market.
As the number of vendors has grown, the variety of goods for sale has expanded as well. Today a wide selection of vegetables, baked goods, garden plants, cut and dried flowers, fresh frozen meat and fish can usually be found as well as many unique arts and crafts. Best of all is the camaraderie among the vendors and the community. The market is a great place to visit your neighbors on a Saturday morning while enjoying getting FRESH produce, plants, unique gifts, furniture, coffee, sweet treats, and delicious hot and cold food.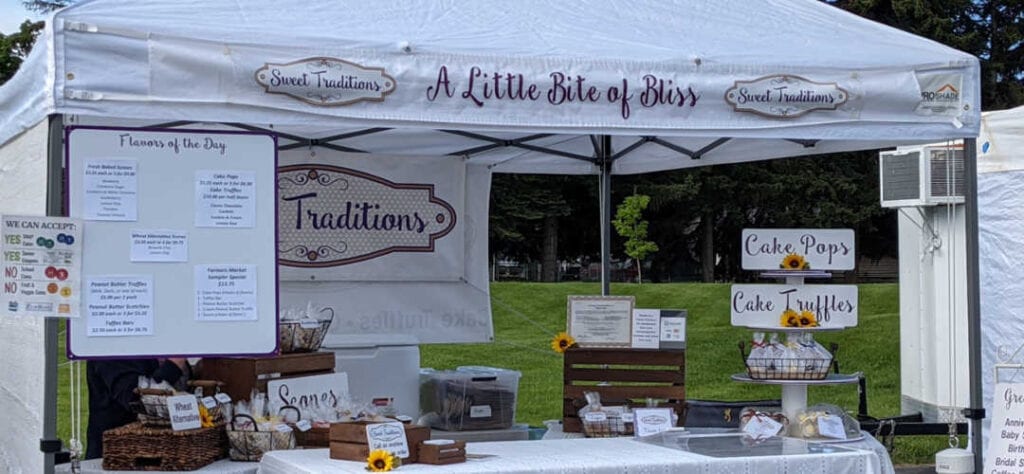 Are you interested in vending at the Kalispell market?
The market takes place on Saturday mornings from 9:00am – 12:30pm outside at the Flathead Valley Community College for 24 consecutive weeks, always beginning on the first Saturday of May and running through mid October. The market is broken down into 2 seasons, Spring and Fall with a final market indoors usually on the 3rd Saturday in October which is the Holiday and Harvest Market. Learn more about the market – HERE.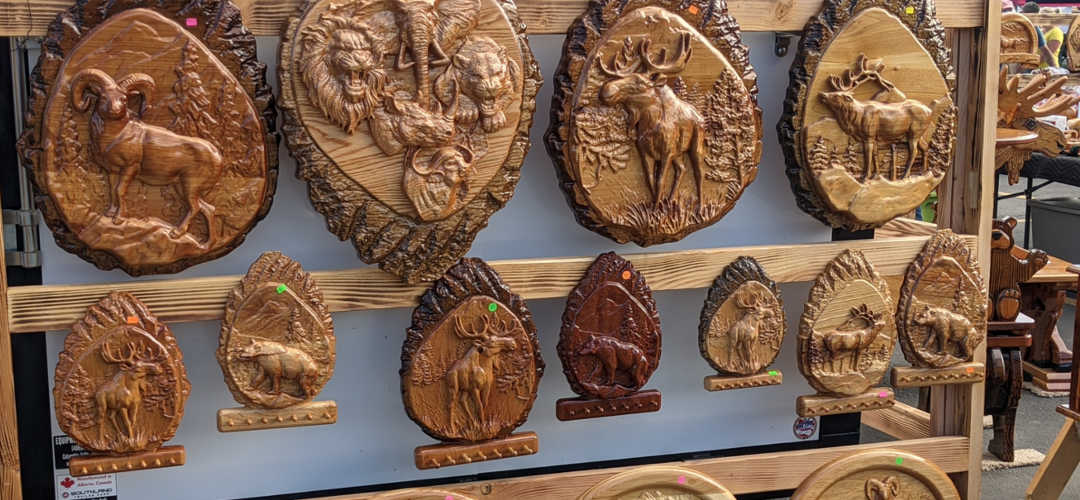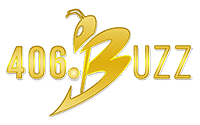 Are you in the Buzz?
406.Buzz is your best resource for the latest events happening around the Montana Flathead Valley area. From Kalispell and Whitefish to Eureka and Columbia Falls, we've got the hottest events, best outdoor activities, restaurant lists, and so much more.  From farmers' markets and breweries to festivals, music events and family fun entertainment, we know all the buzz happening around town.
Whether you are a local or a visitor, we have all the insider information on the best places to check out every day of the week. Check out our  Events Calendar – HERE –  and get in the buzz!