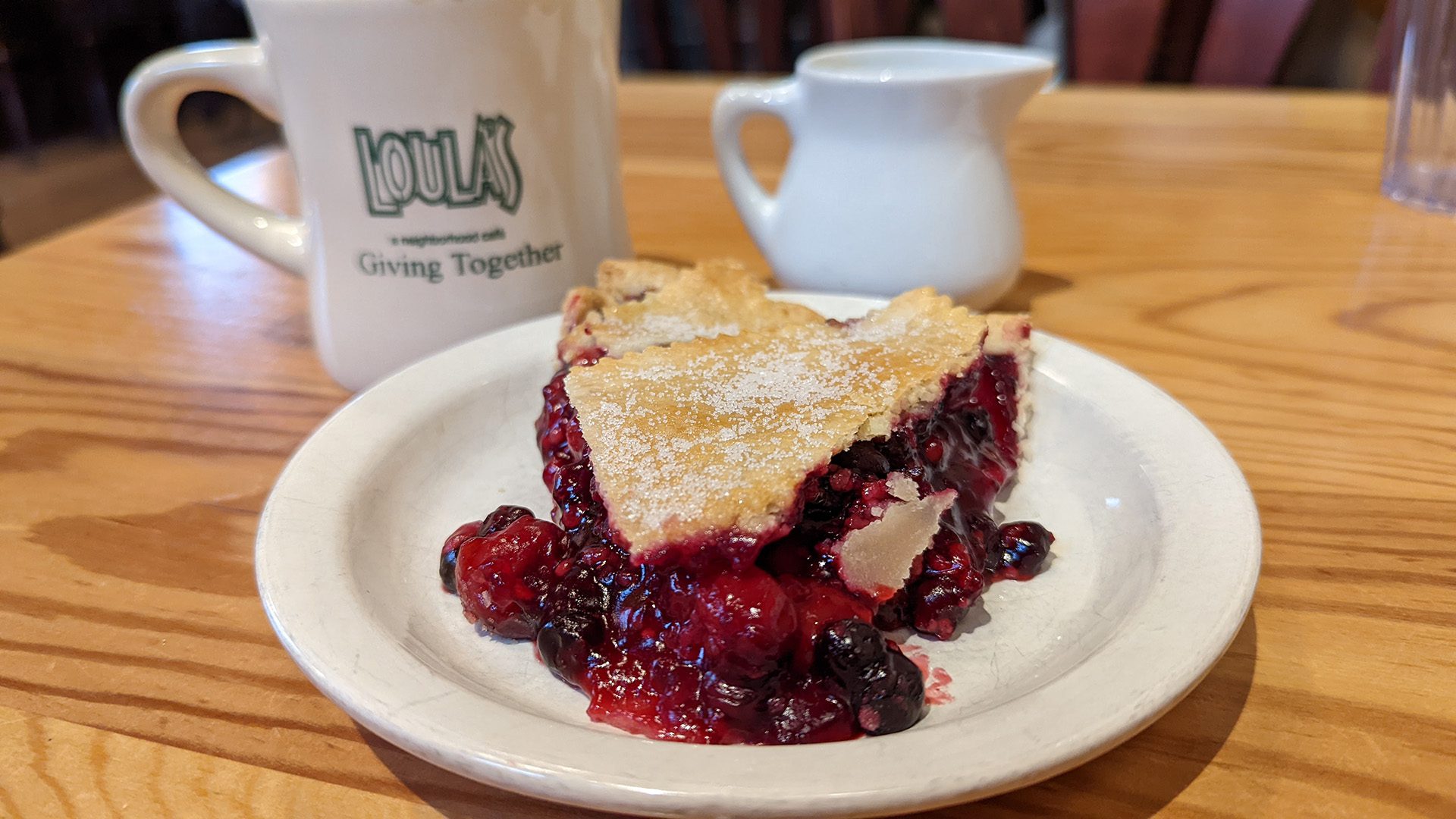 Lula's Cafe is a charming and cozy restaurant located in Whitefish, Montana. The restaurant is known for its delicious homemade pies, hearty breakfasts, and friendly service. Lula's Cafe is located in the heart of downtown Whitefish, making it a convenient stop for locals and tourists alike.
One of the main draws of Lula's Cafe is its homemade pies, which are made fresh daily using only the finest ingredients. Some of the popular pie flavors include huckleberry, apple, cherry, and pecan. The pies at Lula's Cafe are so popular that they often sell out quickly, so it's best to arrive early if you want to try one.
In addition to the pies, Lula's Cafe also offers a full breakfast and lunch menu. The breakfast menu includes classic dishes such as pancakes, French toast, and omelets, as well as more unique options like the huevos rancheros and the smoked salmon Benedict. The lunch menu features sandwiches, salads, and soups, as well as daily specials that showcase the chef's creativity and use of local ingredients.
There are several reasons why you should consider eating at Lula's Cafe. First and foremost, the food is delicious and made with care. The homemade pies are a standout, but the breakfast and lunch menus are also excellent. In addition, the restaurant's cozy atmosphere and friendly service make it a welcoming spot to enjoy a meal with friends or family.
Overall, if you're looking for a charming and delicious dining experience in Whitefish, Montana, Lula's Cafe is the perfect choice. Whether you're in the mood for a slice of homemade pie or a hearty breakfast, Lula's Cafe is sure to delight your taste buds and leave you feeling satisfied.