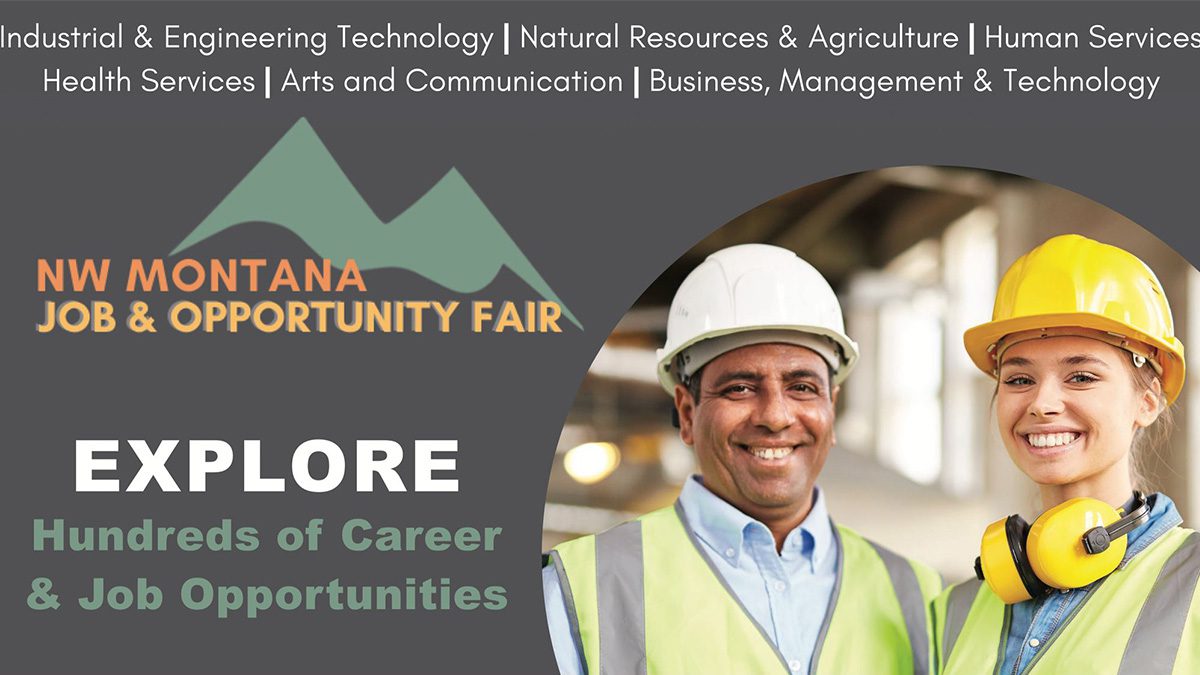 Have you been looking for that perfect job? Do you even know where to start? Boy do we have an opportunity for you to start your next career path. Whether you are just entering the job market looking for your first job or if you are just looking for a better opportunity, the NW Montana Job & Opportunity Fair is the perfect place for you to go on Thursday, April 14, 2022, from 9am until 4pm. There will be hundreds of career and job opportunities for you to explore.
Sign ups are now open for businesses to exhibit at this year's job & opportunity fair which will be held on Thursday, April 14th from 9am – 4pm at the Flathead County Fairgrounds Trade Center. Businesses can register to participate at: https://forms.gle/37GXJfLZ5J4UvGz38 
A partnership between the Kalispell Job Service, Flathead Valley Community College, the Daily Inter Lake, and Discover Kalispell Chamber, this year's fair has invited local high schools to bring students for career exploration from 9-11am, Veterans and Encore workers (retirees/seniors looking to re-engage in the workforce ) for the 11am-12pm hour, and is open to the general public from 12 – 4pm.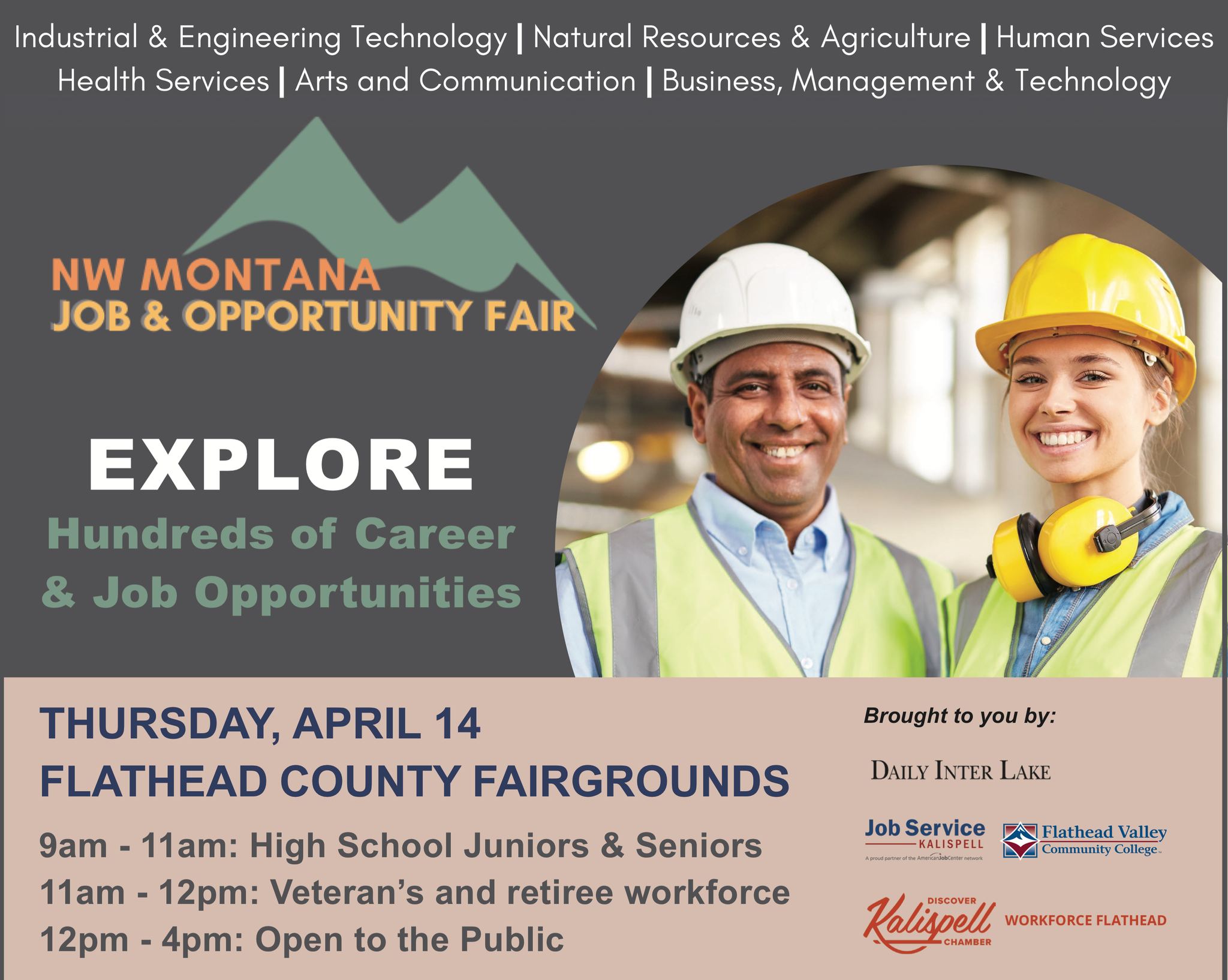 NW Montana Job & Opportunity Fair Details
Location:
Flathead County Fairgrounds
Times:
9 am – 11 am: High School Juniors & Seniors
11 am – 12 pm: Veteran's and retiree workforce
12 pm – 4 pm: Open to the Public
Learn more – HERE.
Are you in the Buzz?
406.Buzz is your best resource for the latest events happening around the Montana Flathead Valley area. From Kalispell and Whitefish to Eureka and Columbia Falls, we've got the hottest events, best outdoor activities, restaurant lists, and so much more.  From farmers' markets and breweries to festivals, music events and family fun entertainment, we know all the buzz happening around town.
Whether you are a local or a visitor, we have all the insider information on the best places to check out every day of the week. Check out our  Events Calendar – HERE –  and get in the buzz!