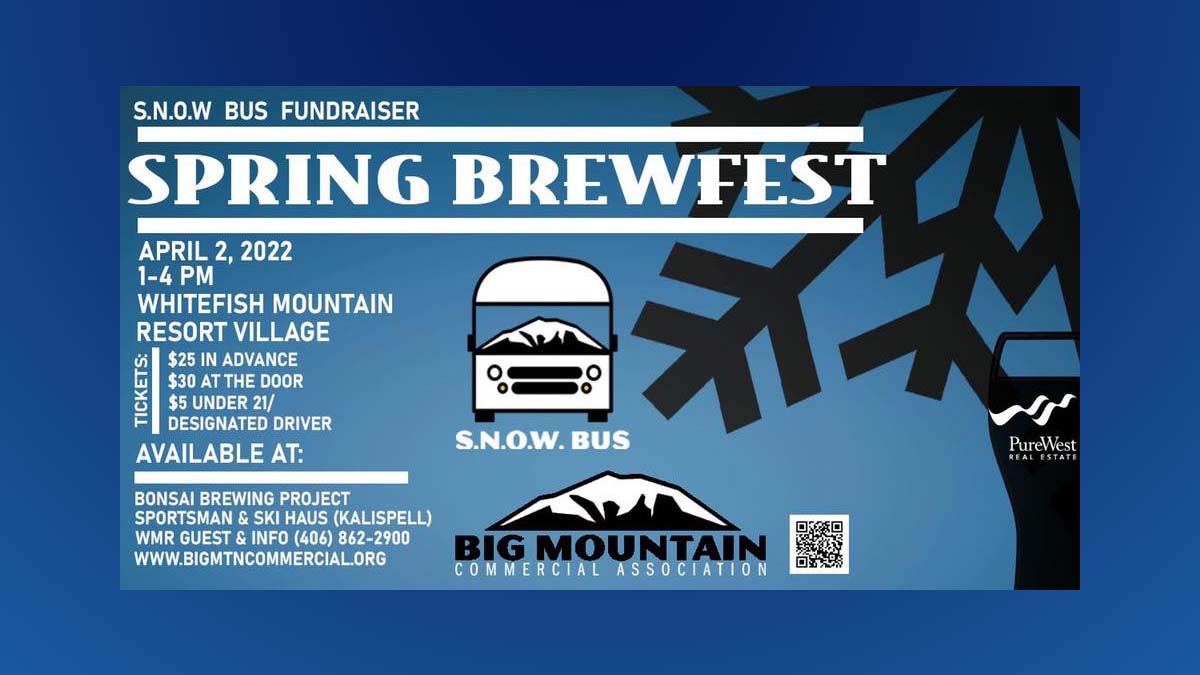 Would you be interested in drinking beer for a great cause? On April 2, 2022, from 1pm until 4pm, you are invited to the S.N.O.W. Bus Fundraiser – Spring Brewfest 2022 at Whitefish Mountain Resort Village. The Spring Brewfest 2022 supports FREE public transportation between Whitefish and Whitefish Mountain Resort.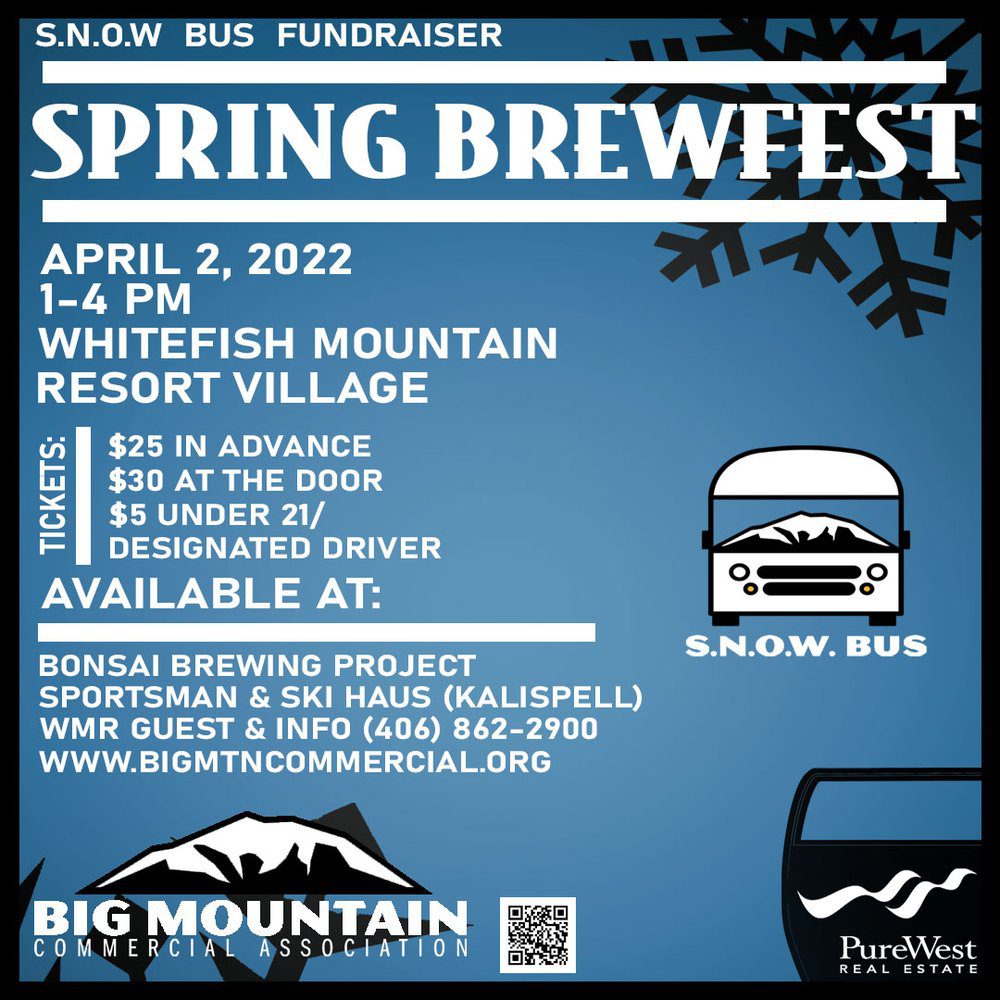 Spring Brewfest 2022 Details
Tickets for the Spring Brewfest 2022 are $25 in advance, $30 at the Door and $5 under 21 and for Designated Drivers. Tickets can be purchased at the Whitefish Mountain Resort Guest and Info Center, Sportsman Ski Haus in Kalispell, and Bonsai Brewing Project in Whitefish. Learn more – HERE. 
About Big Mountain Commercial Association
The Big Mountain Commercial Association is a non-profit public trade association that raises funds to pay for common services and programs. These include funding for the SNOW bus, Big Mountain Road winter maintenance, the Big Mountain Summer & Spring Brewfest, and the Winter Winefest.
Our objective is to be a community forum for the development of new ideas and projects that will enhance Big Mountain, Whitefish and the Flathead valley.
What is the S.N.O.W. Bus?
The S.N.O.W. Bus, a free shuttle service between Whitefish and Whitefish Mountain Resort. The S.N.O.W. Bus has been a staple of our community for over 20 years. Learn more – HERE. 
Are you in the Buzz?
406.Buzz is your best resource for the latest events happening around the Montana Flathead Valley area. From Kalispell and Whitefish to Eureka and Columbia Falls, we've got the hottest events, best outdoor activities, restaurant lists, and so much more.  From farmers' markets and breweries to festivals, music events and family fun entertainment, we know all the buzz happening around town.
Whether you are a local or a visitor, we have all the insider information on the best places to check out every day of the week. Check out our  Events Calendar – HERE –  and get in the buzz!