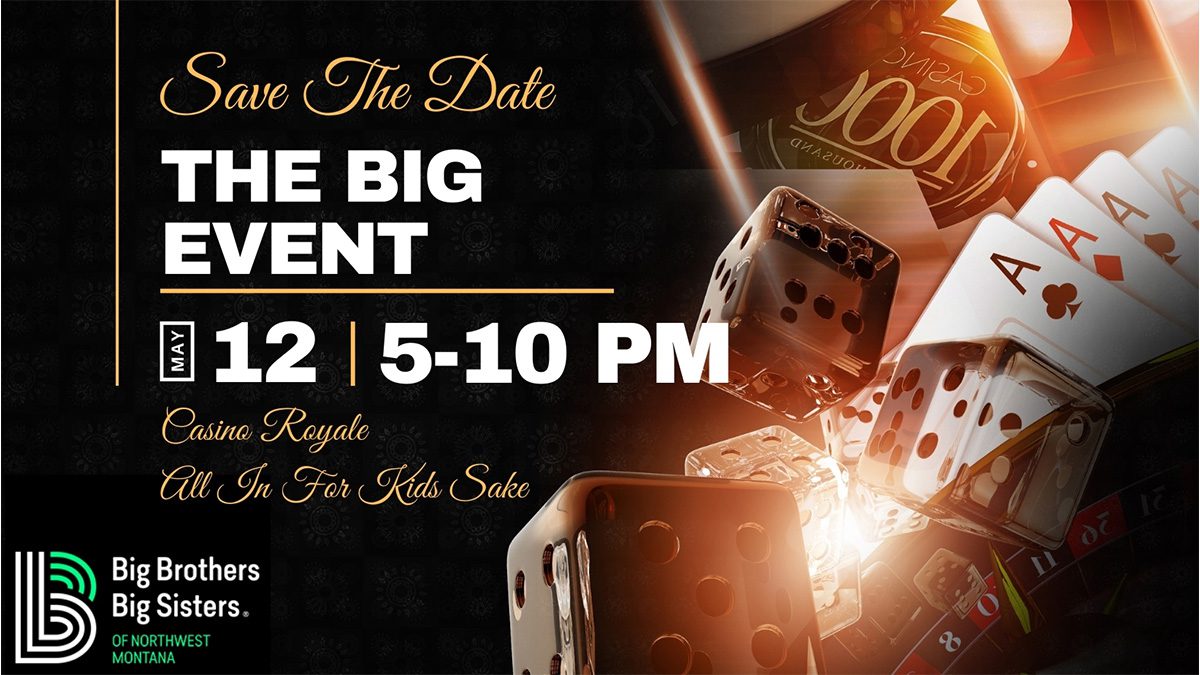 Are you ready to party for a cause? Come on out to the Snowline Acres for the Big Event – Casino Royal – on May 12, 2022, from 5-10pm, to support Big Brothers Big Sisters of Northwest Montana. The evening will include a prime rib dinner, drinks, games, auctions and more. "Stand with us and be part of a program raising money to provide mentors to children facing adversity in our community."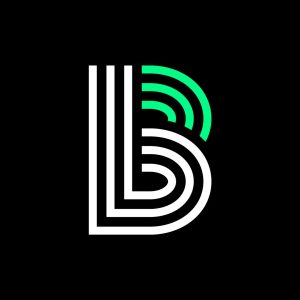 The Big Event – Casino Royale Details
Date: May 12, 2022
Time: 5-10pm
Location: Snowline Acres
Tickets
$150 Individual
$250 Couple
$1000 Table of 8
$1500 Corporate Sponsor
Get your tickets – HERE.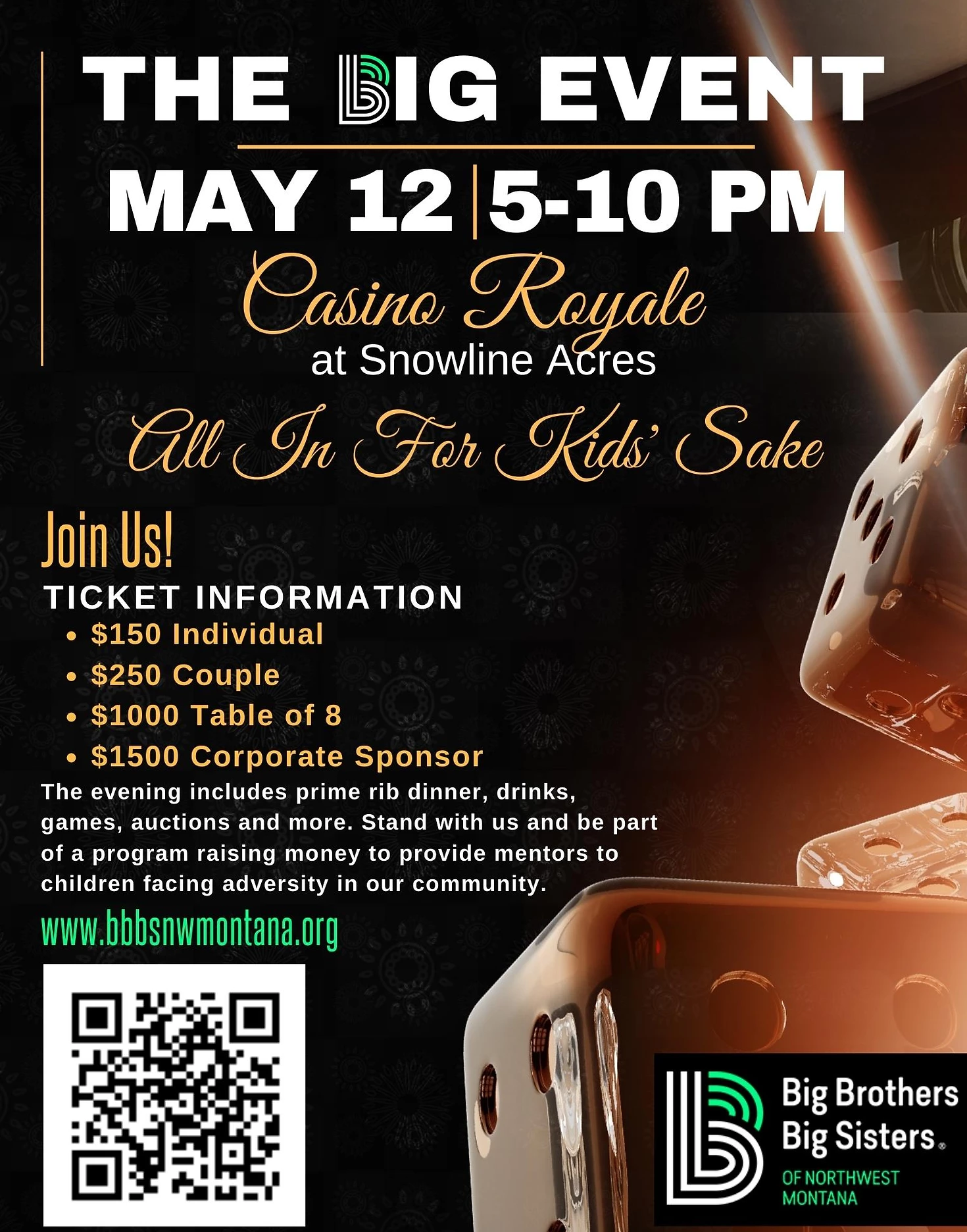 Big Brothers Big Sisters of Northwest Montana
Community Based Program
This is the "traditional" BBBS model in which a mentor (Big) and a mentee (Little) meet 2-3 hours each week outside of the home and school setting. Our Bigs make arrangements with the parent(s)/guardian(s) for a weekly activities with the Little. These outings can be as simple as a walk to the park to throw a frisbee or a trip to the local art studio to paint together. We know that the specific activity is not important, what is important is consistency, kindness, and a desire to grow together.
School – Based Program
Site-Based Programs: Our School Buddies program is designed to allow mentors to meet an elementary student at their school during normal school hours. Bigs meet their Littles for one hour each week, often during lunch and/or recess, for activities such as shooting hoops on the school playground or visiting the school library for board games. High School students are eligible to serve as mentors in this program
Our Site-Based Plus: is the same program as our School Buddies, an hour a week together at the Little's school, with the addition of an opportunity to meet off school campus one time each month for an activity in the community. We see this is our best of both worlds program.
Are you in the Buzz?
406.Buzz is your best resource for the latest events happening around the Montana Flathead Valley area. From Kalispell and Whitefish to Eureka and Columbia Falls, we've got the hottest events, best outdoor activities, restaurant lists, and so much more.  From farmers' markets and breweries to festivals, music events and family fun entertainment, we know all the buzz happening around town.
Whether you are a local or a visitor, we have all the insider information on the best places to check out every day of the week. Check out our Events Calendar – HERE –  and get in the buzz!
​