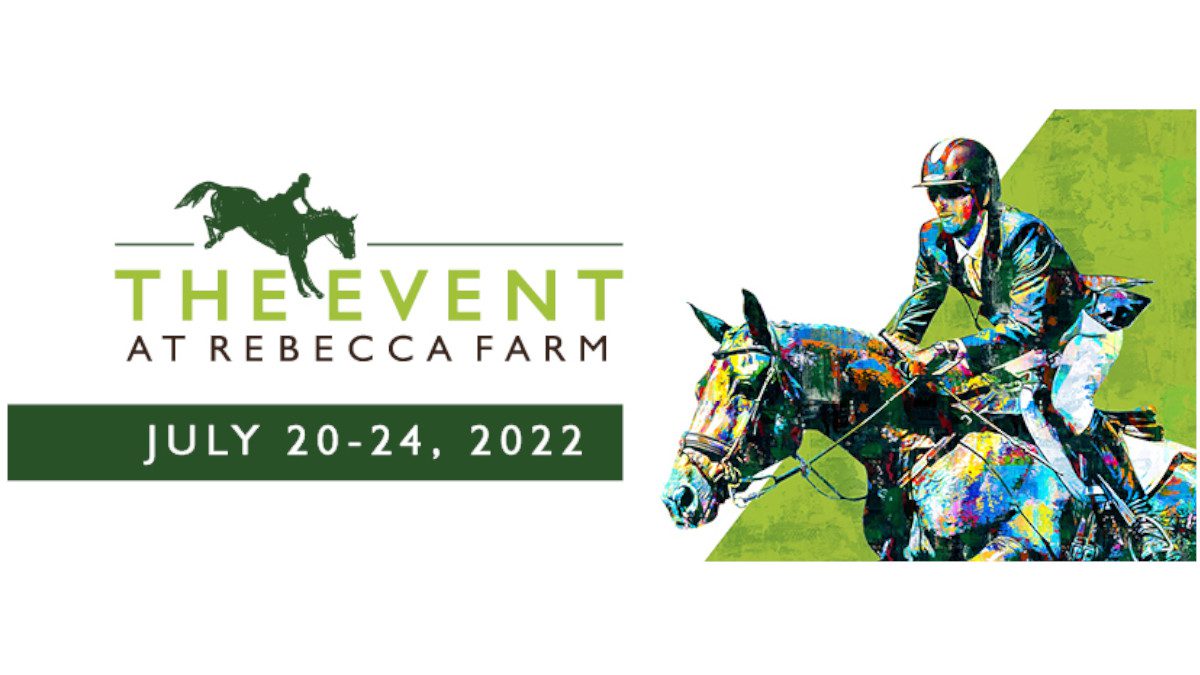 The Event At Rebecca Farm will take place July 20 through July 24, 2022, and it is sure to be a lot of fun for everyone. Every July the national and international eventing community lands in Montana's Flathead Valley. More than 5,000 local and regional spectators enjoy The Event at Rebecca Farm against the backdrop of Glacier National Park. The venue transforms into a destination where the spectator can see world-class eventing and shop unique and diverse items including Montana-made goods, regional arts, apparel, jewelry and top equine products to name just a few. The variety of food and drink offerings along with the Kid Zone where kids can run, jump and play make this a true family event! Did we mention that admission is FREE!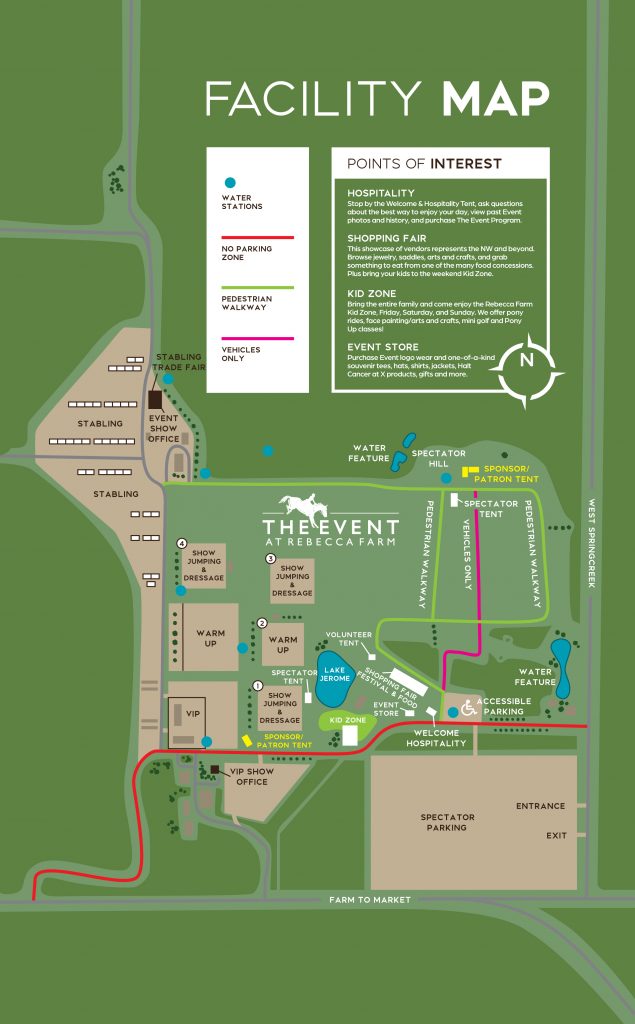 Competition has three elements: dressage, cross country and show jumping.
DRESSAGE
A good dressage test lays the foundation for the rest of the competition and sets a champion up for success. The best dressage tests take place without a word, demonstrating a remarkable form of communication between top riders and their horses. Read more – HERE.
CROSS COUNTRY
The most dangerous of any eventing element, not only does cross country test a horse's jumping ability, it also demands a high level of trust between horse and rider. The rider is the only one to have seen the course prio competition, so the horse must trust the rider in order to execute the obstacle or question. In turn, riders must understand what their horses are capable of jumping in order to complete the course. Read more – HERE.
SHOW JUMPING
To complete this final phase with finesse, riders need athletic horses in excellent physical condition, particularly after the more grueling cross-country. Though it is hard to get out of this final event phase with a perfect score, champions are typically made by jumping "clear" and without incurring time or fault penalties. Read more – HERE.

History of the Event at Rebecca Farm
The Event at Rebecca Farm started with a dedicated crew of local eventers who loved the local venue, Herron Park, but knew that more was possible. The inaugural competition in 2002 put Rebecca Farm on the map. It was a huge success with over 250 competitors. In 2004, The Event became a USEF (United States Equestrian Federation) and USEA (United States Eventing Association) recognized Gold Cup Series and a Fédération Equestre Internationale (FEI) World Cup eventing competition. Read more – HERE.
Halt Cancer at X
Rebecca Farm is about more than just horses… We care about the well being and spirit of our community, as well as national research which will find a cure for breast cancer!
In memory of The Event's Founder, Rebecca Broussard, her daughter, Sarah Broussard, launched "Halt Cancer at X" in 2012 to raise money for breast cancer research. The name comes from the equestrian dressage test — where the first movement is for the rider to halt the horse at a station marked "X" in the arena.
Donations in the form of competitors' pledges, auction proceeds, tax-deductible contributions, parking donations and other imaginative fundraising are infused back into Flathead Valley community outreach programs and to national research projects working toward a cure. Since 2012, Montana Equestrian Events, through Halt Cancer at X, has awarded nearly $775,000 in total grants to local organizations and research projects.
"We're thrilled to take this great platform we have created and make it mean something more to the world," said Sarah Broussard.
Learn more – HERE.
Are you in the Buzz?
406.Buzz is your best resource for the latest events happening around the Montana Flathead Valley area. From Kalispell and Whitefish to Eureka and Columbia Falls, we've got the hottest events, best outdoor activities, restaurant lists, and so much more.  From farmers' markets and breweries to festivals, music events and family fun entertainment, we know all the buzz happening around town.
Whether you are a local or a visitor, we have all the insider information on the best places to check out every day of the week. Check out our  Events Calendar – HERE –  and get in the buzz!