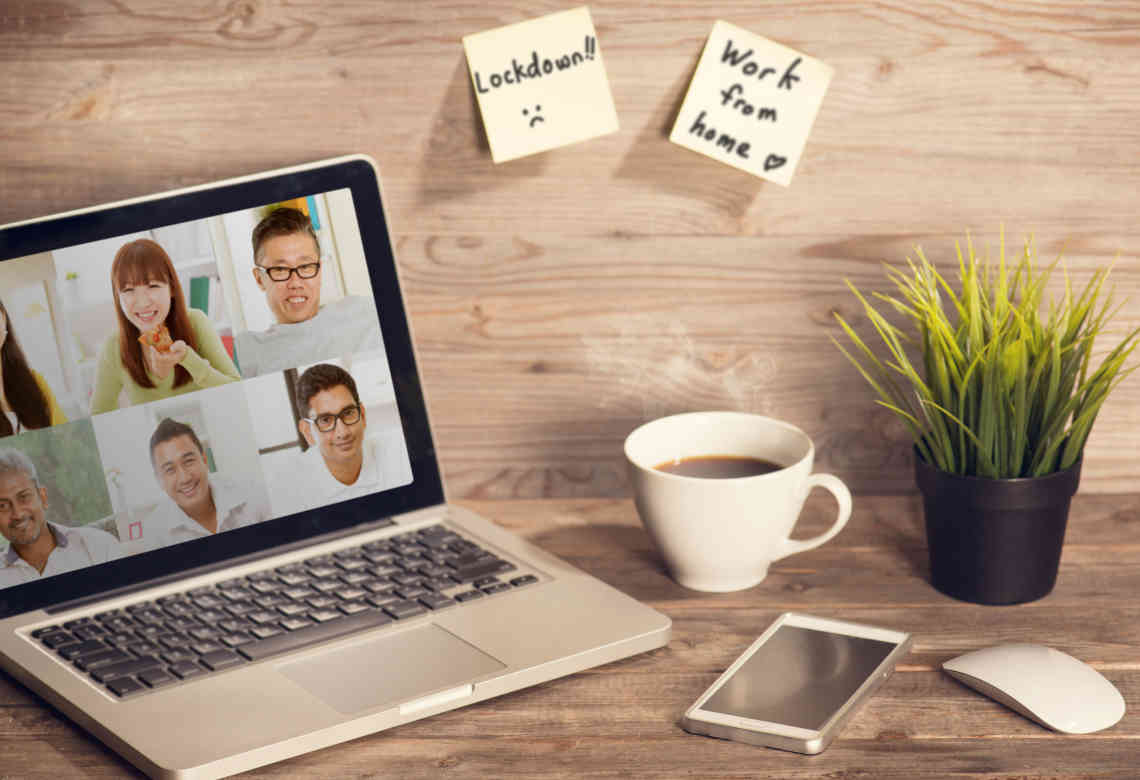 Zoom Meetings Are Very Popular Today
Have you ever been invited or joined a zoom meeting? They are extremely popular today for social events, study groups and business meetings from home.  The pandemic has impacted how many of us interact and how we do business. Now, we can host business meetings and social gatherings together using zoom. Whether you have been on Zoom for years or have just started on the platform, there a number of tips that can help improve your video communication experience and make your video meetings more professional and efficient.
"Zoom is a very effective way of doing business worldwide. Zoom meeting is a great tool for businesses, schools, and even friends and families to communicate virtually when in-person is not an option." ~ Brett Bauman, Planetguide.com

Zoom Meeting Tips:
Virtual Background – Give yourself a little bit a background by changing your zoom call virtual settings. In order to update the background, go to Settings and then Virtual Background. Select or upload the image that you would like to change your background to for your meetings.
Camera Settings – Begin your meetings with the mute button on and the camera turned off by default. This will help you to be ready for your meeting. To do this, go to Settings, Audio and mute microphone when joining a meeting. Then, go to Setting, then Video and turn off my video when joining a meeting.
Turn On The Beauty Filter – If you are working from home, the beauty filter may be quite helpful. Go to Video Settings and under My Video, check the box for Touch Up My Appearance. The filter will make you look dewy and well-resisted.
Set Up A Waiting Room – One of the best ways to prevent a zoom bombing,  is to create a Waiting Room feature. Go to Account Management, then Account Settings. Click on Meeting, then click Waiting Room to enable the setting.
Share Your Screen – You can share your screen for z Zoom Meeting with participants by clicking Share Screen Icon on the toolbar at the bottom of the meeting screen. You can also share the entire desktop too.
Gallery View – Turn on the gallery view to let everyone meet at once and see everyone at once. This feature will only work for 49 or fewer attendees. Click the tab that says "Gallery view" in the top right corner. You can also hide non-video participants by going to Settings, then Video, then Meetings where you should click Hide nonvideo participants.
Record The Meeting – Both free and paid zoom subscribers can record their meeting on a desktop or laptop computer. To enable recording, go to Settings, then Recording and when you have a zoom meeting ready, click record.
Are you in the Buzz?
406.Buzz is your best resource for the latest events happening around the Montana Flathead Valley area. From Kalispell and Whitefish to Eureka and Columbia Falls, we've got the hottest events, best outdoor activities, restaurant lists, and so much more.  From farmers' markets and breweries to festivals, music events and family fun entertainment, we know all the buzz happening around town.
Whether you are a local or a visitor, we have all the insider information on the best places to check out every day of the week. Check out our  Events Calendar – HERE –  and get in the buzz!