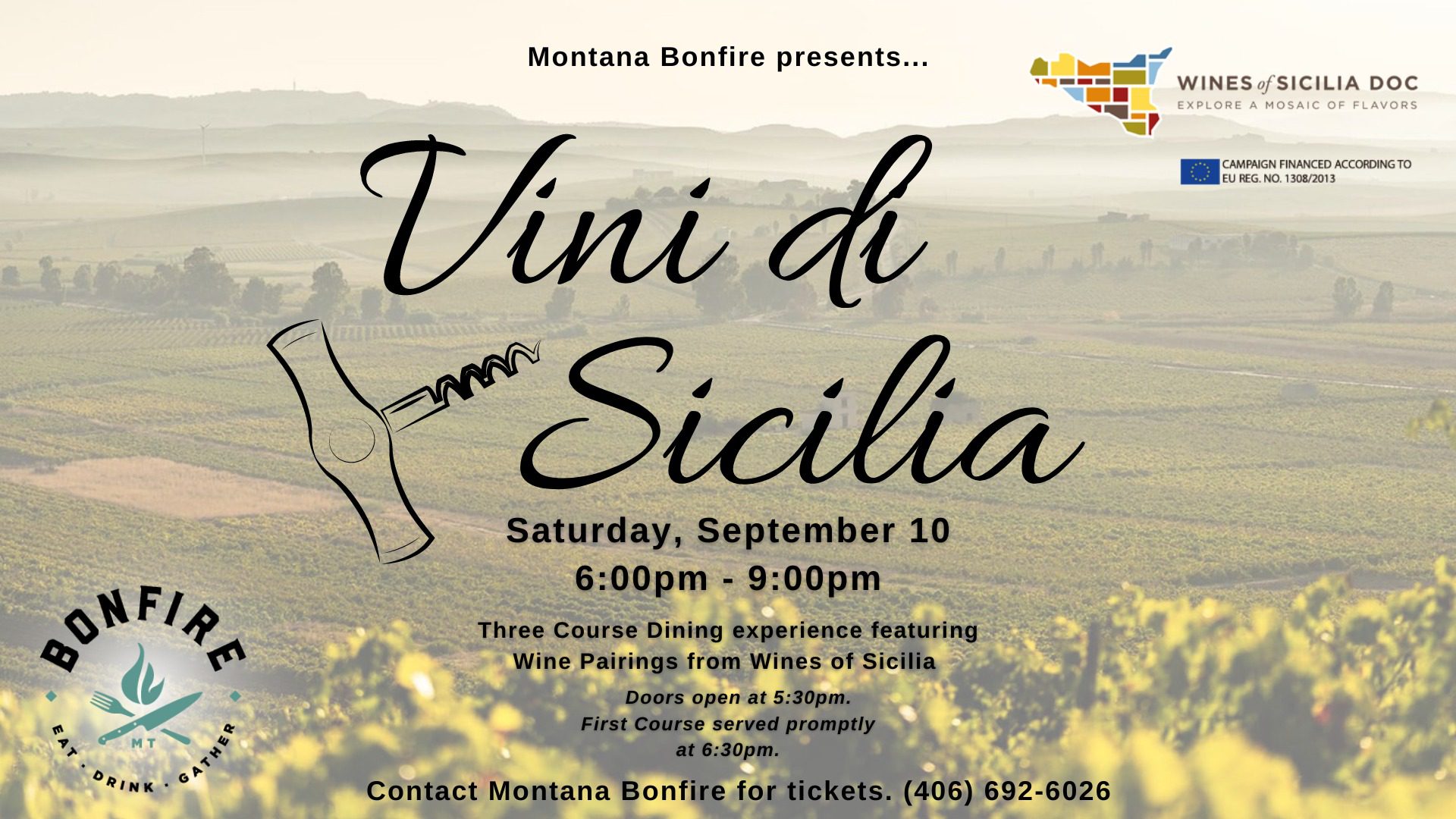 It's time to eat, drink and gather for a great time at the Vini Di Sicilia at the Montana Bonfire. Guests will get the opportunity to explore the incredible flavors of Sicily… without leaving Woods Bay! There will be a three course meal, wine pairings and even a dessert cocktail.

"Vini de Sicilia" at Montana Bonfire Details
Mare your calendars and get your tickets because it takes place on Saturday, September 10, 2002 from 6 until 9pm. Doors will open at 5:30pm and the first course will be served promptly at 6:30pm. The wine or dessert cocktail can be substituted for another beverage of choice. We will be seating the dining room communal style, doors will open early, and we will continue to cocktail after serving our third course.
We strongly encourage our guests to socialize with each other and enjoy this incredible experience!
Tickets are $75 per guest and include Three Course meal, Wine Pairings, and a Dessert Cocktail. Contact us for tickets at 406.692.6026.
Are you in the Buzz?
406.Buzz is your best resource for the latest events happening around the Montana Flathead Valley area. From Kalispell and Whitefish to Eureka and Columbia Falls, we've got the hottest events, best outdoor activities, restaurant lists, and so much more.  From farmers' markets and breweries to festivals, music events and family fun entertainment, we know all the buzz happening around town.
Whether you are a local or a visitor, we have all the insider information on the best places to check out every day of the week. Check out our  Events Calendar – HERE –  and get in the buzz!