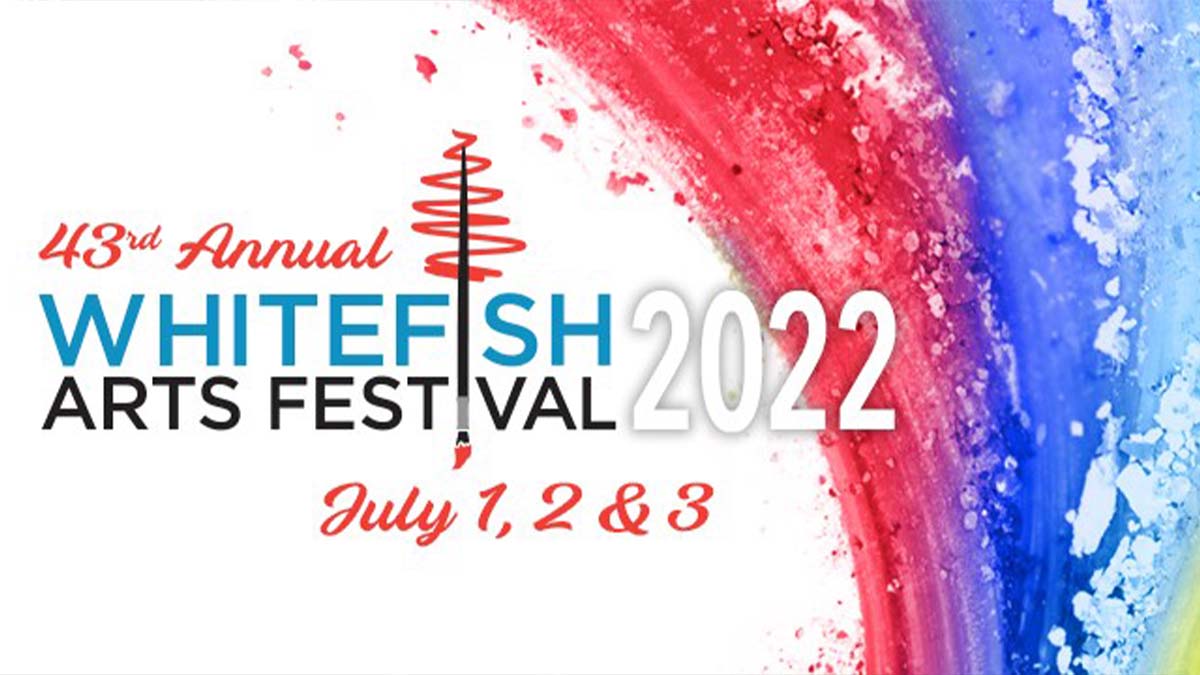 Are you ready for the 43rd Annual Whitefish Arts Festival? If you are tired of shopping on Amazon and other big box stores, mark your calendar for the best Whitefish Arts Festival during the 4th of July weekend.
"An annual favorite throughout the Northwest, the Whitefish Arts Festival maintains a long tradition of high quality arts and fine crafts. Whitefish is a picturesque village nestled in the Flathead Valley of Montana featuring beautiful lakes, majestic mountains, and friendly folks strolling the

streets during the 4th of July weekend."
Whitefish Arts Festival Details
The Whitefish Arts Festival has a long history of drawing top artists and craftspeople from all over the country who work across the mediums from stellar canvas art pieces to top quality jewelry to unique sculpture and metal arts and everything in between. Want to get a jump on your Christmas shopping? This is the perfect opportunity to find those perfect gifts while supporting local businesses. Guests can expect over 100 different vendors that range from painters and jewelers to food vendors and services. The festival is located at Whitefish's Depot Park on the corner of Central Avenue and Railway Street in the heart of scenic downtown Whitefish. Learn more – HERE.
Are you in the Buzz?
406.Buzz is your best resource for the latest events happening around the Montana Flathead Valley area. From Kalispell and Whitefish to Eureka and Columbia Falls, we've got the hottest events, best outdoor activities, restaurant lists, and so much more.  From farmers' markets and breweries to festivals, music events and family fun entertainment, we know all the buzz happening around town.
Whether you are a local or a visitor, we have all the insider information on the best places to check out every day of the week. Check out our  Events Calendar – HERE –  and get in the buzz!